Old Images Of Desecrated Hindu Idols From Bangladesh Shared As Those From Myanmar
Distressing pictures of vandalized monasteries and temples go viral claiming to be from Myanmar. BOOM tracks down whether they were actually shot there.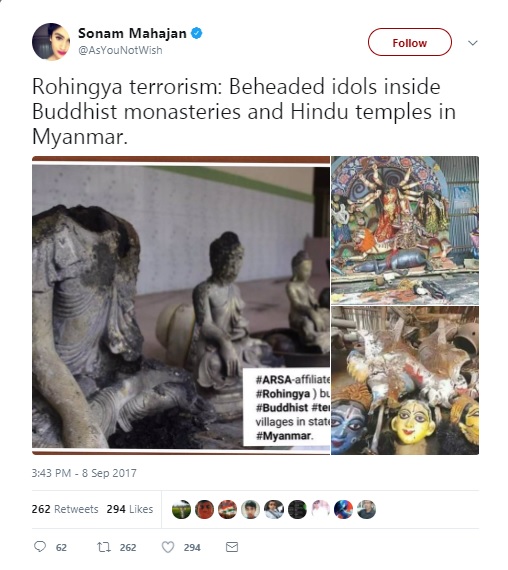 Old pictures of desecrated idols of Buddha and goddess Durga from Bangladesh from different years are being shared on social media as acts of vandalism by Rohingya Muslims in Myanmar this year.
Sonam Mahajan, a verified handle, tweeted that Rohingya terrorists had destroyed idols inside Buddhist monastries and Hindu temples.
[blockquote width='100']
"Rohingya terrorism: Beheaded idols inside Buddhist monasteries and Hindu temples in Myanmar."
[/blockquote]
BOOM did a Google reverse image search and found that the images are not from Myanmar but are from Bangladesh and were shot in different years.
Mahajan deleted her tweet after BOOM called out the pictures as fake but was defiant and tweeted the sames again saying the perpetrators were the same.
Ok, these pictures are from Bangladesh and not Myanmar but the perpetrators are same. Bengali/Rohingya Islamists and we despise them. pic.twitter.com/w9edhuIQ9P

— Sonam Mahajan (@AsYouNotWish) September 8, 2017
What our search revealed
Pic 1: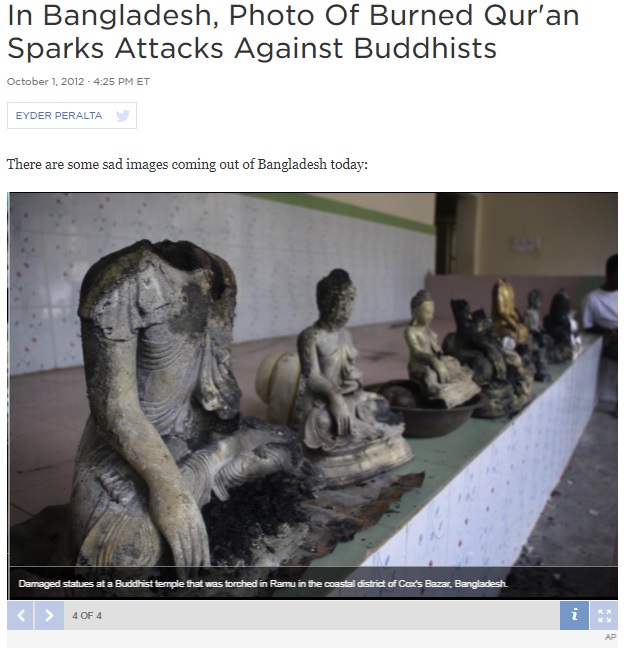 Source: NPR, Year-2012
In Bangladesh, Photo Of Burned Qur'an Sparks Attacks Against Buddhists
Pic 2: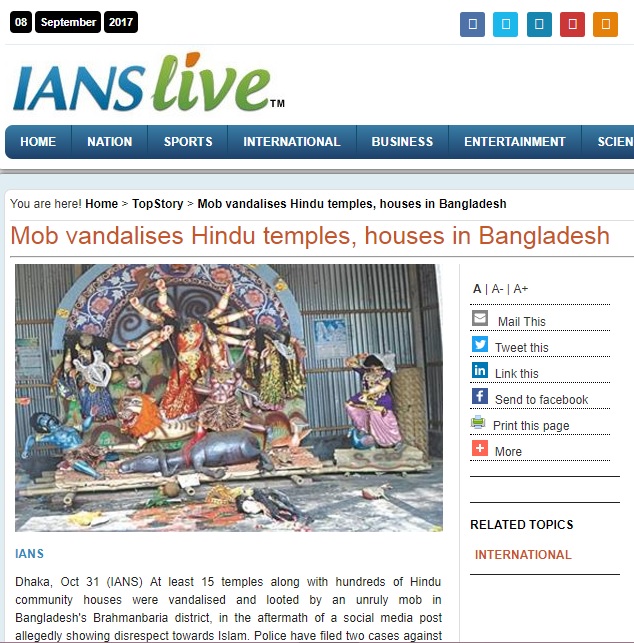 Source: IANS live, Year - 2016
Mob vandalises Hindu temples, houses in Bangladesh
Pic 3: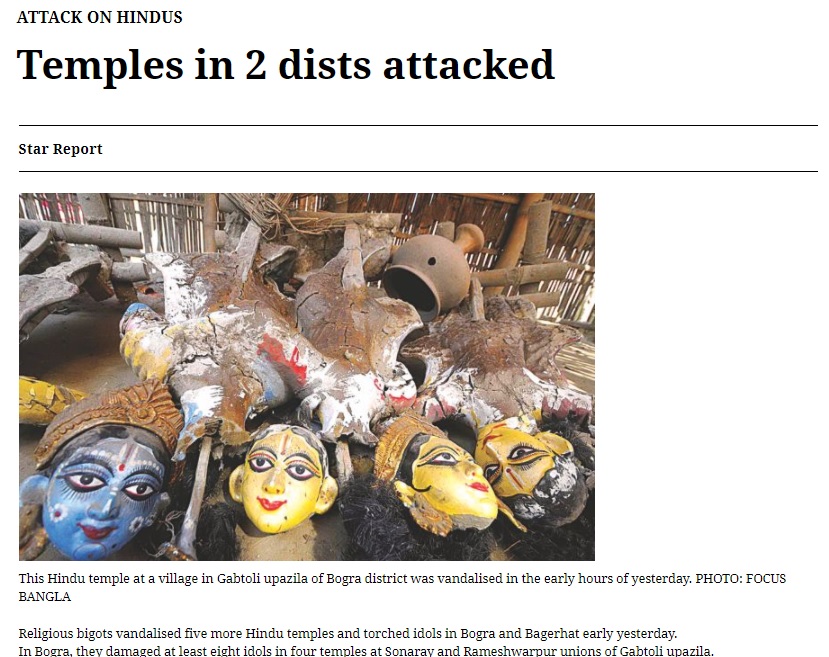 Source: The Daily Star, Year- 2013.
While the above pictures are from Bangladesh, gruesome images are streaming out of Myanmar on a daily basis as over 100,000 Rohingya people have fled their homes since 25 August while trying to escape violence from a military counter-offensive against Rohingya militants who attacked police posts.
The Arakan Rohingya Salvation Army (Arsa) an armed Rohingya insurgency group attacked police posts in the northern state of Rakhine on August 25th, killing 12 people and prompting a counter-insurgency strike by security forces. Government officials insist they are fighting back legally.
Both sides have accused the other of spreading a campaign of disinformation on electronic media and of hiding the ground reality of the ethnic conflict.
(Updates to add Mahajan's second tweet)