Old Images Falsely Shared As Terrorists Killed In IAF Air Strikes
A fact check shows the images are unrelated to the air strikes conducted on Tuesday.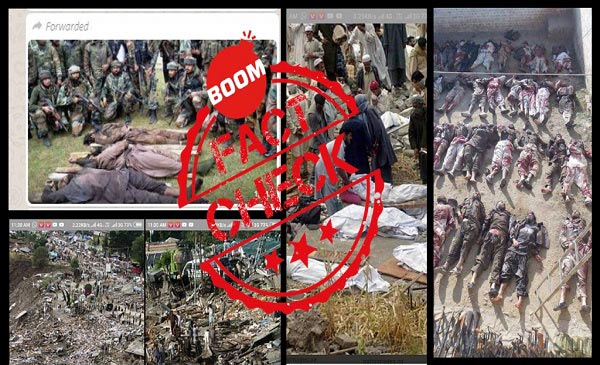 Barely hours after the Indian Air Force (IAF) strikes on training camps of terrorist group Jaish-e-Mohammad (JeM) on Tuesday, images started doing the rounds on social media claiming to be JeM terrorist killed.
BOOM, through its helpline, had received multiple messages from people on WhatsApp asking about res.
Fact Check
This picture shows multiple dead bodies lying on the ground arranged in rows with a red caption over the image, "Pakistani terrorist down by the army."
Image 1:
BOOM did a reverse image search and found that the photo was taken on December 19, 2014, by Basit Shah for Getty Images, a supplier of stock images. (here)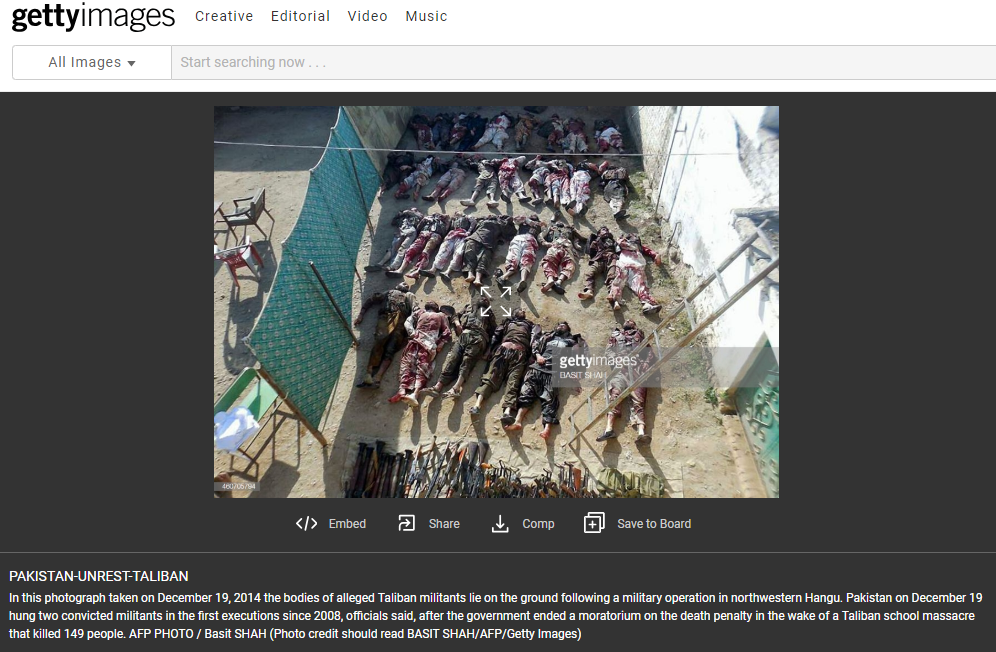 The description of image states that the bodies are of alleged Taliban militants lying on the ground following a military operation by the Pakistan army in the wake of a Taliban school massacre that killed 149 people.
This image of army personnel posing with the bodies of three Lashkar-e-Taiba militants, killed during an encounter at Wandarbal village in Handwara according to Outlook photo gallery crediting PTI for the photo.
Image 2: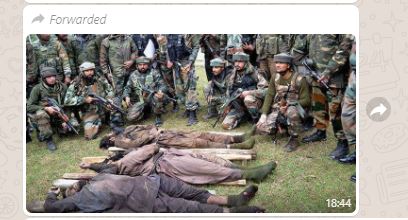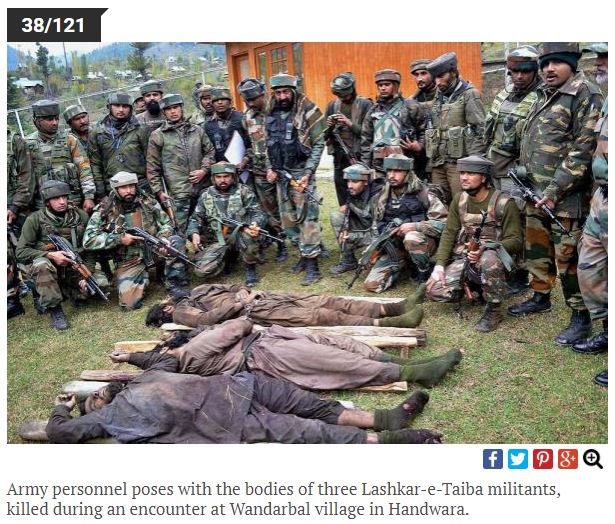 A post shared with three images purporting to show the aftermath of the IAF strikes was shared by a Facebook user on a Facebook public group named 'I R.S.S में अपने 100 मित्रों को जोड़ें' consisting of 308,971 members with the below caption.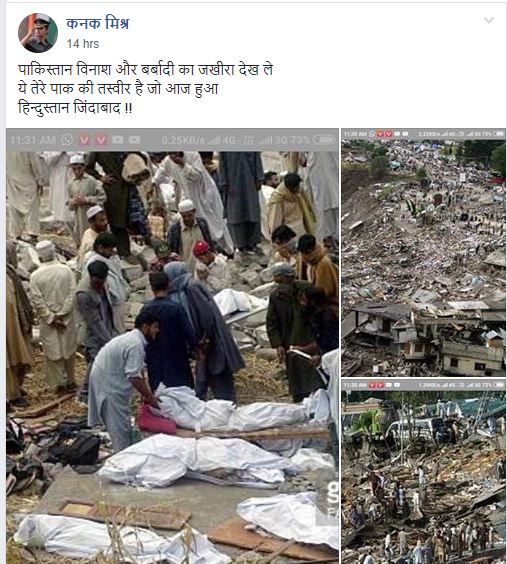 Click here to view the post, and here to view an archived version.
"पाकिस्तान विनाश और बर्बादी का जखीरा देख ले
ये तेरे पाक की तस्वीर है जो आज हुआ
हिन्दुस्तान जिंदाबाद !!"
Translation:
"Pakistan watch the image of destruction

This is the image that has happened to you today

Hindustan Zindabad"
The images shared are from October 8, 2005 earthquake which struck Balakot. (Click here to read more)
Image 3: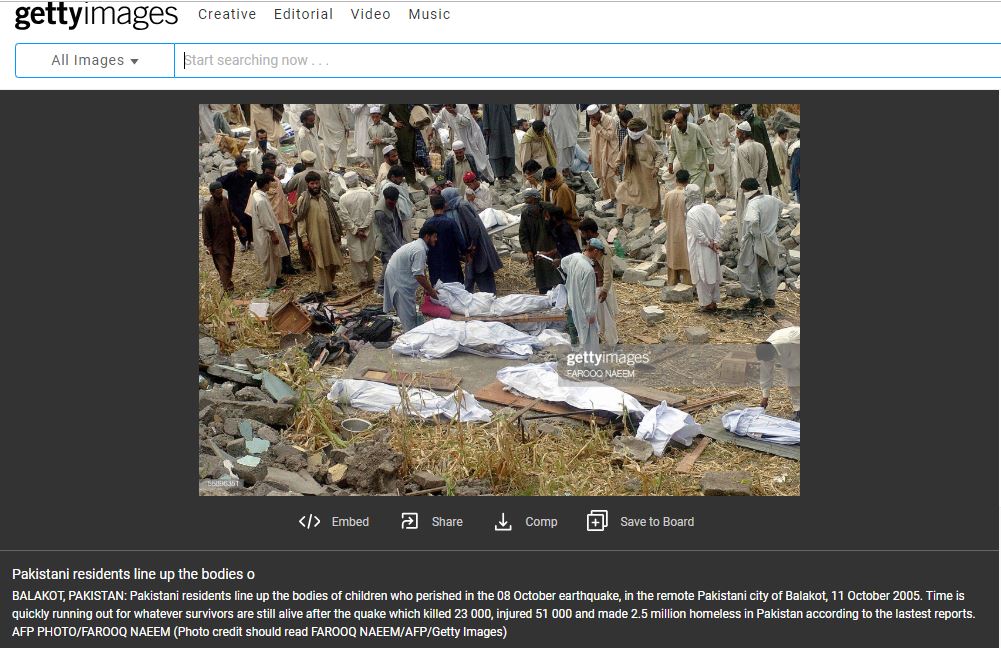 This photo was taken on 11 October 2005 by Farook Naeem, where Pakistani residents can be seen lining up the bodies of children who died in the earthquake in Balakot. (here)
Image 4: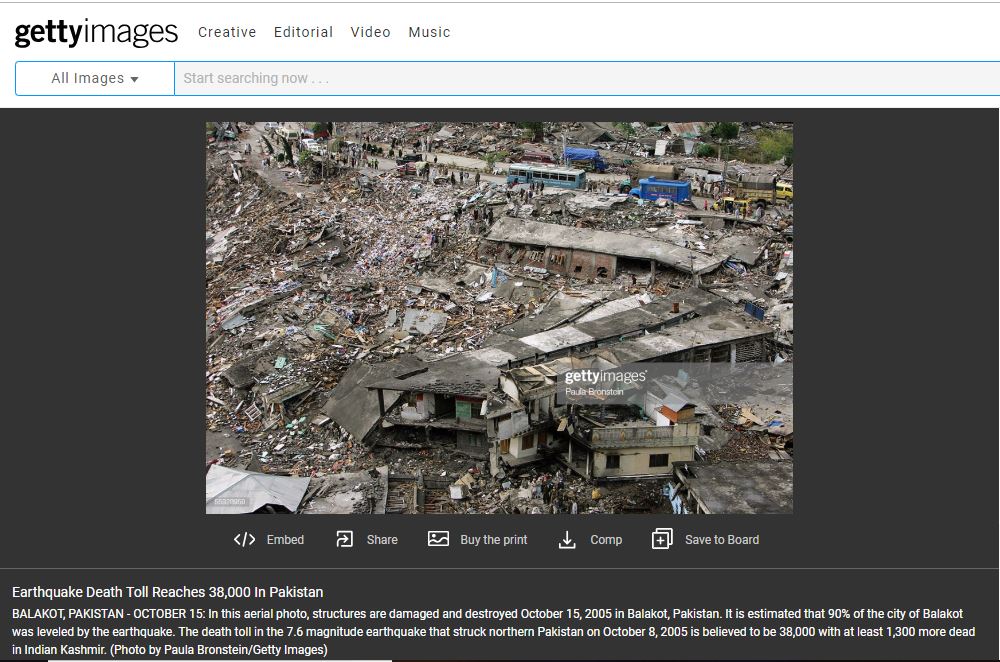 This photo was taken on October 15, 2005, by Paula Bronstein, where one can spot structures are damaged and destroyed by the earthquake. (here)
Image 5: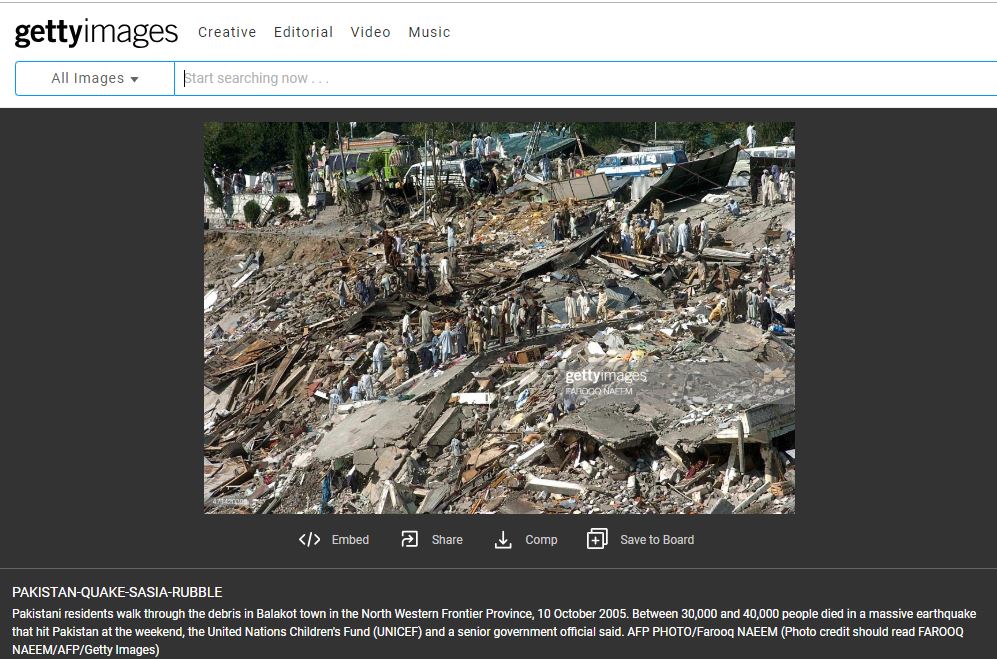 This photo was also taken by Farook Naeem on October 10, 2005, where one can spot Pakistani residents walk through the debris after the earthquake in Balakot. (here)

Image 6: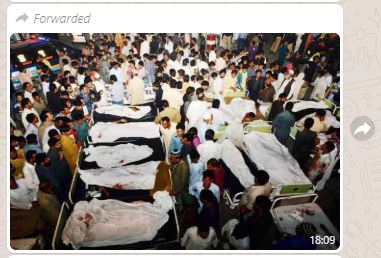 This photo was taken on November 2, 2014, by Arif Ali after the suicide bomb attack at the gate of the Pakistani side of the Wagah border. (here) Relatives can be spotted gather around the bodies of blast victims at a hospital in the photo. (Read more here)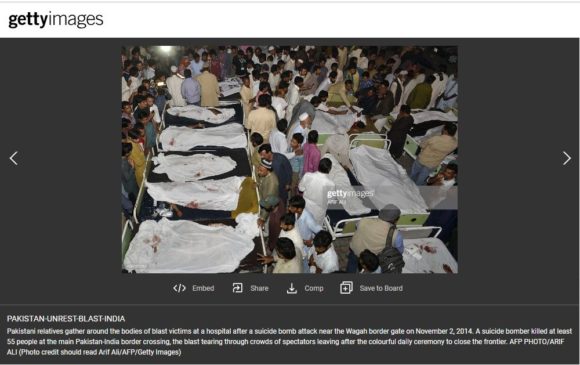 Image 7: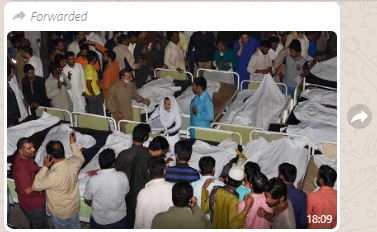 This photo was also taken by Arif Ali on November 2, . (here)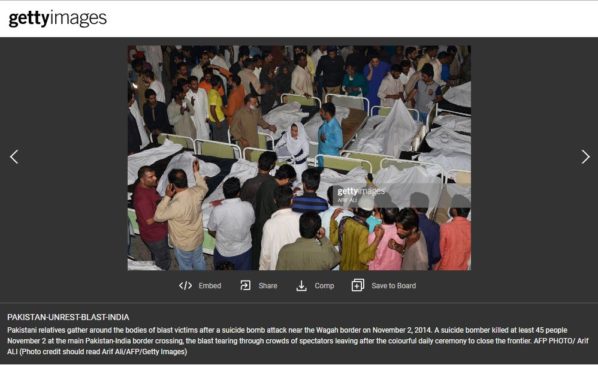 Image 8: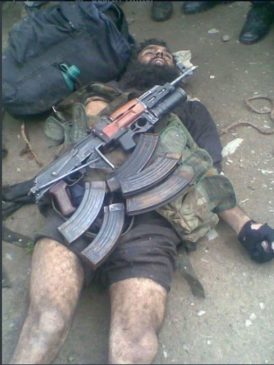 The above image is of the terrorist killed in the 2015 Gurdaspur attack in 2015. (Read more here)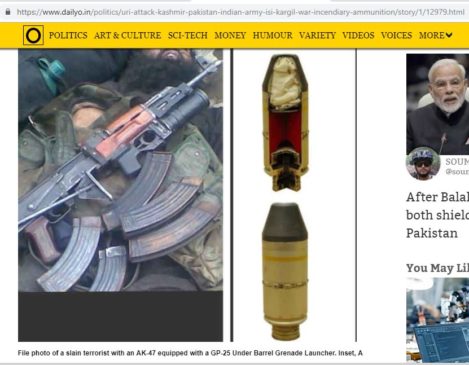 The same AK-47 and clothing can be spotted in this Daily O article.
Updated On:
2020-09-28T09:54:01+05:30
Claim :
These Are Images Of Terrorists Killed In IAF Air Strikes
Claimed By :
Facebook Posts