Notice Claiming Income Tax Filing Deadline Further Extended To September 30 Is Fake
On the second last day for filing one's income tax returns, a fake notice stating that the deadline for filing tax returns has been extended by a month to September 30 has surfaced on social media.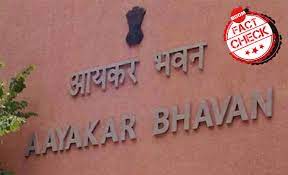 A viral notice purporting to show that the last date for filing income tax returns has been extended by a month to September 30 is fake. This has been clarified by the Income Tax Department in a tweet.
The fake notice can be read below.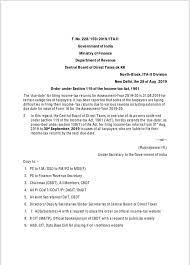 The last date to file one's income tax returns for assessment year 2019 -2020 was previously extended by a month earlier this year - from July 31 to August 31. Therefore, the time at which this fake notice has surfaced is opportune; just one day before the final date of filing returns.
Many users online have spread this and fallen for this message.
Archived versions of the tweets above can be found here and here.
The Income Tax Department, however, has clarified that no such extension has been given through a tweet. It consists of the same letter as shared above.
It is categorically stated that the said order is not genuine. Taxpayers are advised to file Returns within extended due dt (sic) of 31.08.2019
The tweet can be viewed below.
Claim Review :
Last day for filing income tax returns has been extended to September 30, 2019