No, Arvind Kejriwal Was Not Intoxicated And Slurring
A 2017 video is edited to show Delhi Chief Minister Arvind Kejriwal appearing intoxicated.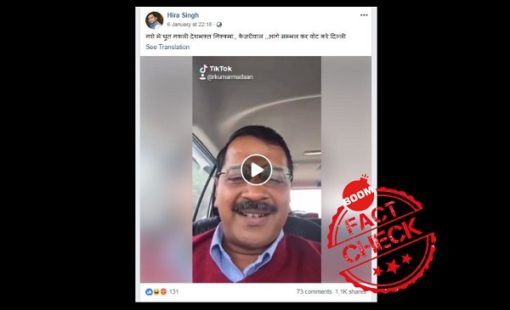 A video that purports to show Delhi Chief Minister Arvind Kejriwal intoxicated and slurring while recording a Facebook Live video, is fake. The original video has been slowed down through editing to give Kejriwal the appearance of speaking slowly.
The misleading clip was posted on Facebook by one Hira Singh. The text of the post translates to, 'Intoxicated, fake nationalist, good for nothing Kejriwal. Be careful while voting in future, Delhi'.
The video has been edited in a manner that claims to show Arvind Kejriwal referring to Prime Minister Narendra Modi and misleads a viewer to believe that Kejriwal is referring to the upcoming 'Lok Sabha' polls as Modi's last election.
The post has received over 1100 shares at the time of writing this story. Click here to view an archived version of the post.
However, the original video is from two years ago and was a Facebook Live recorded on January 29, 2017. The video was made ahead of Assembly elections in Punjab that took place in February 2017.
The caption of the original video says 'Captain Amarinder Singh and Parkash Singh Badal are saying that this is his last election. You should never vote for a candidate that claims it is their last election.'
The video can be found on Arvind Kejriwal's verified Facebook page.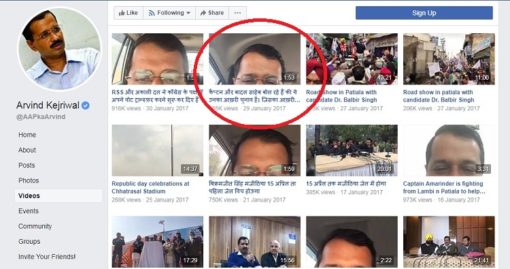 Claim Review :
Intoxicated, fake nationalist, good for nothing Kejriwal. Be careful while voting in future, Delhi
Claimed By :
Facebook post