News
Biden Reassures Depositors Of SVB, Signature Bank After Third Failure In A Week
Meanwhile, Silicon Valley Bank's British subsidiary was taken over by HSBC in BoE and government facilitated transaction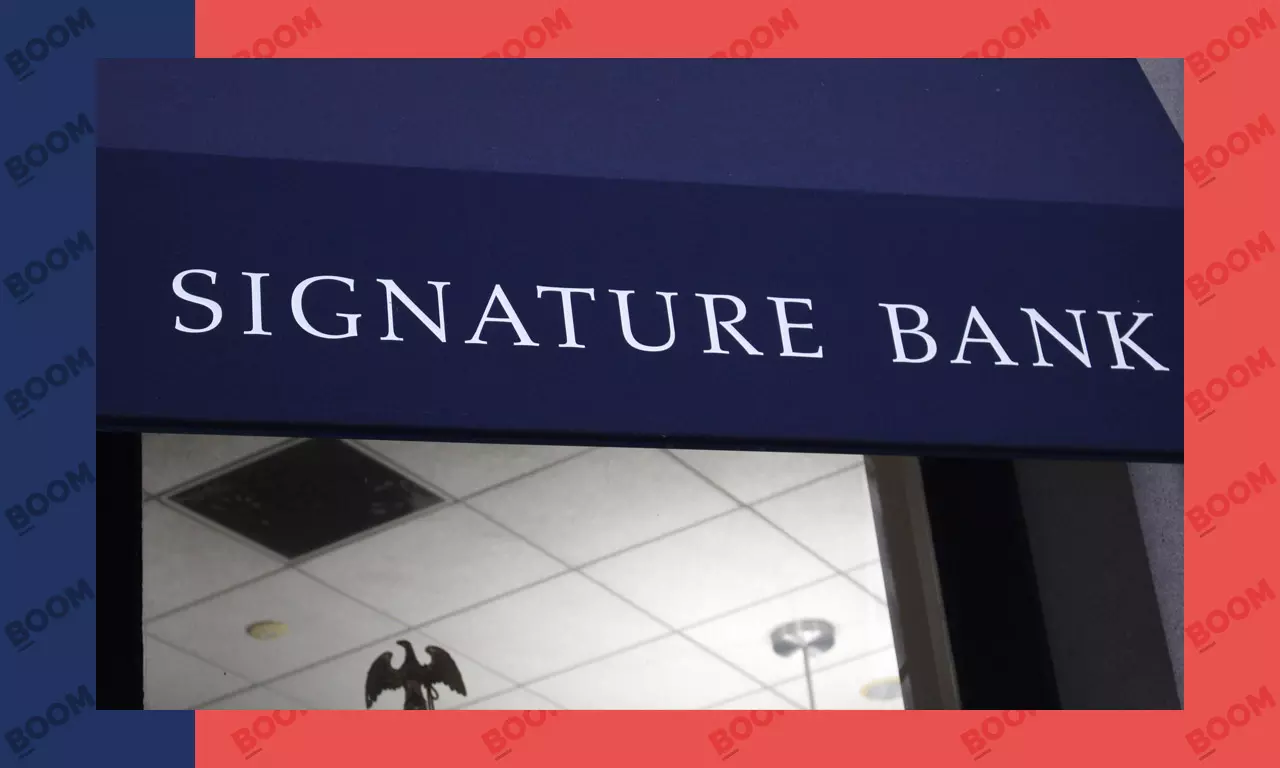 US President Joe Biden assured depositors of full access to the entirety of their funds as New York-based Signature Bank was taken over by regulators in a late-night manoeuvre on March 12. The bank had $114 billion in assets and is the third largest US bank failure.
This marks the third US bank to fail in a week in what poses to be major challenge to US regulators since the 2008 financial crisis. Another crypto-linked bank, Silvergate Bank, was liquidated by its parent, Silvergate Capital.
The bank popularly held an account of the crypto-exchange FTX, which went through troubles last year. Its founder and CEO Sam Bankman-Fried who was arrested on charges on fraud and is currently out on bail.
Last Friday, Silicon Valley Bank failed and was taken over by Californian regulators. If Signature Bank was the third largest US bank failure by assets, Silicon Valley Bank was the second. It had assets worth $206 billion and was stable till last week. But it was a victim of a run on the bank and had to meet $42 billion in a day due to its close proximity to the tech sector and its growing need for cash upfront.
The New York State Department of Financial Services took over the Signature Bank and appointed the Federal Deposit Insurance Corporation (FDIC) as receiver, like California's regulator did with SVB.
The FDIC is the federal deposit insurer, that guarantees bank deposits up to $250,000. Further, the assets of the bank have been made marketable by referring them to a new holding entity and full-service bank - Signature Bridge Bank N.A. - to make it more marketable. Such secondary banks are called 'bridge banks' to help sell off the assets of a beleaguered bank to help it reach a meaningful resolution.
"A bridge bank is a chartered national bank that operates under a board appointed by the FDIC. It assumes the deposits and certain other liabilities and purchases certain assets of a failed bank. The bridge bank structure is designed to "bridge" the gap between the failure of a bank and the time when the FDIC can stabilize the institution and implement an orderly resolution," the FDIC says.
Further, this comes at a time when economic projections are seesawing as to whether it will face a recession later this year.
Also Read: Silicon Valley Bank Failure: What We Know So Far
Contagion spreads abroad
Ripples of a banking system fallout can be seen in Europe. SVB's British arm was purchased today by HSBC for £1 in a transaction brokered by the Bank of England and British government.
The measures were announced by Chancellor of the Exchequer, Jeremy Hunt. The powers to facilitate the transaction was derived from regulation to strengthen the financial system after the financial system.
The solution resembles one that the US government is currently mulling - a takeover of the bank by a financial institution that is larger.
"Today the government and the Bank of England have facilitated a private sale of Silicon Valley Bank UK; this ensures customer deposits are protected and can bank as normal, with no taxpayer support. I am pleased we have reached a resolution in such short order", Hunt is quoted as saying.
In Germany, the banking regulator BaFin imposed an operational moratorium on SVB's local branch. The German arm of the bank had assets worth $341 million, with the regulators said that the situation posed no "threat to financial stability", Reuters reported. Germany is Europe's largest economy.
India's Minister of State Rajeev Chandrashekhar has reportedly met with founders of affected startups over this issue.
The UK's FTSE 100 index is down sharply at 1.92%, trading at 7,598 points while Germany's DAX has tumbled 2.68%, trading at 15,024 points. Germany's consolidated bank index has fallen nearly 9.53% on the Frankfurt Stock Exchange.
Indian stocks ended lower with NIFTY50, the benchmark of the National Stock Exchange, 1.5% lower at 17,154 points. BANKNIFTY, the benchmark bank index on the NSE, has fallen 2.27% at 39,564 points.
Also Read: What Happens After The Silicon Valley Bank Collapse? Expert Explains
Do you always want to share the authentic news with your friends?
Subscribed Successfully...
Enter Valid Email Id