News
Explained: GoFirst Not The Only Airline Facing Issues With Pratt & Whitney Engines
Large airlines like Lufthansa and regional airlines like Air Hawaii have reportedly grounded airlines over engine issues with Pratt and Whitney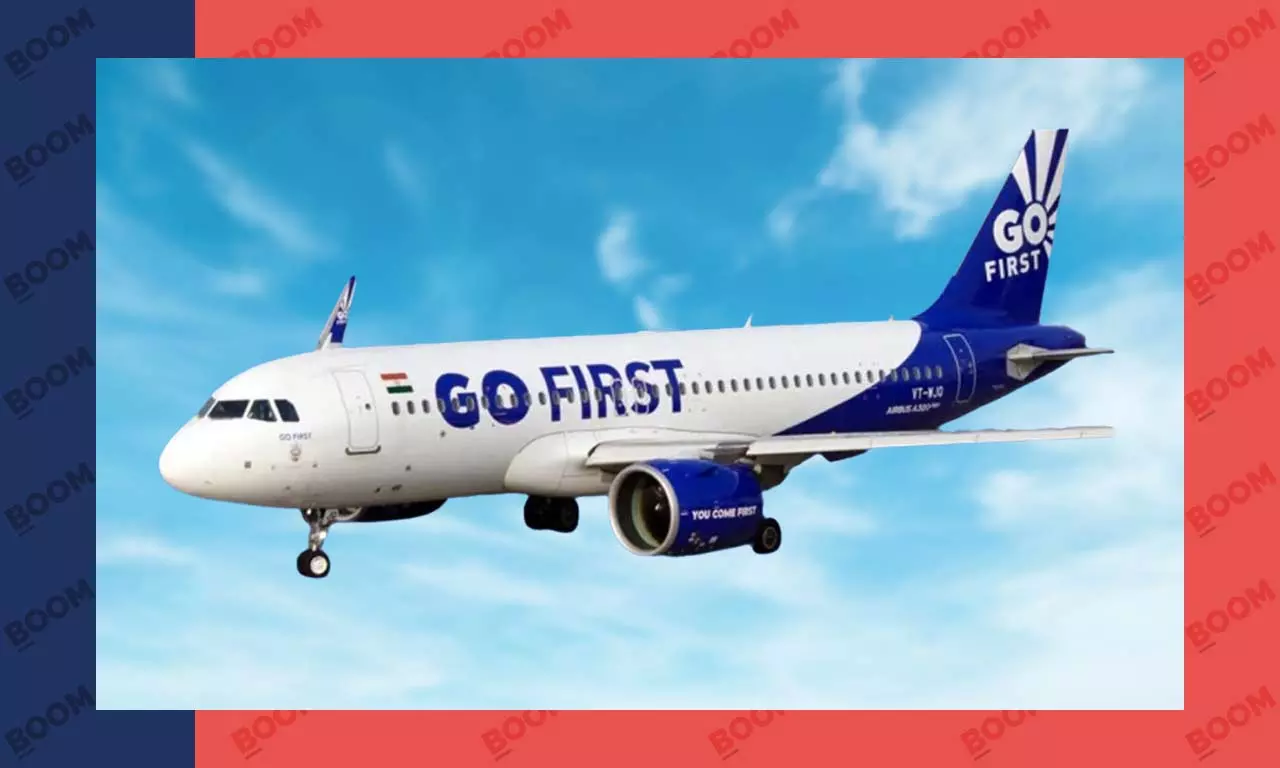 Indian low-cost carrier GoFirst, which filed for insolvency on May 2, is not the only airline having problems with engines provided by United States-based firm Pratt & Whitney (P&W). Another Indian airline and local market leader Indigo and several international and regional airlines like Lufthansa and Air Hawaii too have grounded flights over engine issues associated with the firm.
GoFirst - part of the nearly 250-year old plus Wadia Group - filed for bankruptcy after several of its flights had been grounded over engine issues. Nearly 60 Airbus A380s had been grounded in India across GoFirst and Indigo. But the grounded impacted GoFirst disproportionately more than Indigo due to the former's ultra-low cost business model, which relied on a fleet of aircraft of a similar kind to permit aircraft-related overheads like parts and maintenance benefit from scale. Indigo, being a larger competitor, however, has deeper pockets and a more diversified fleet to keep its operations running.
India's civil aviation watchdog the Directorate General of Civil Aviation had previously stepped in to resolve the issue. A team from P&W also visited India over these engine issues.
GoFirst is planning on suing P&W over its engine woes. The beleaguered airline has told the authorities that it seeks compensation from the engine maker for nearly ₹8,000 crores which would rejuvenate the airline. The Wadia Group has also said that they are committed to maintaining a presence in the civil aviation sector. As recently as 2019, the airline posted a small profit after tax at ₹123.34 crores for FY19 but which snowballed into a loss of ₹1,278 crores for FY20.
For the time being, GoFirst has suspended all flights till May 12.
A global tale of engine woes
P&W's backlog in servicing these engines is an overhang of the supply chain bottlenecks caused by the COVID-19 pandemic in 2020 and Russia's invasion of Ukraine since February 2022.
But these problems have plagued other airlines around the globe too.
European aviation giant Lufthansa's Swiss subsidiary has grounded a third of its Airbus fleet of 30 aircraft in Zurich over this issue. "Way down in their supply chains there are elements missing and companies need to rebuild their production facilities", the group's CEO Carsten Spohr said in its May earnings call that saw the airline return to profitability for the first time in the post-pandemic era, as reported by Bloomberg. The company is considering more such aircraft to boost its regional fleet.
AirBaltic, the flag airline of Latvia, too has fallen victim to the P&W's supply chain constraints, leading them to cancel flights and cut down on routes. Like GoFirst's model, it too operates a fleet of a singular kind of aircraft, the Airbus A220-300.. The CEO of the airline, Martin Gauss, told Simply Flying, an aviation news website, that he expected these issues to go into 2025, praising the quality of the engine but criticising procurement and maintenance timelines by P&W. His company is relying on the delivery of new Airbus aircraft to mitigate these shortcomings for the time being.
In Africa, Air Tanzania and Air Senegal are reportedly collaborating over their Airbus aircraft that have been stranded over engine issues since last November without an end date. P&W told Simply Flying on the issues faced by these airlines, "Engine availability is under pressure industry-wide, particularly due to the availability of hardware to upgrade and overhaul engines....We expect supply chain pressures to ease later this year, which will support increased engine output and reduce impacts to operators. Ultimately, the GTF engine is the most fuel-efficient, sustainable engine for narrow-body aircraft, and we continue to see strong demand." The CEO of Air Tanzania even said that the engine problems were impacting flights across Africa to even airlines like EgyptAir. The story also says that the airlines are exploring jointly taking legal action against P&W citing an inability to fulfill contractual obligations.
In the United States, regional Hawaiian Airlines grounded two Airbus aircraft in November last year over engine maintenance issues. The CEO of Hawaiian Holdings, the parent company of the airline, is quoted saying,
"We have encountered constraints on the availability of A321 engines, for which the Pratt & Whitney MRO supply chain has been unable to keep pace. Most recently, this has resulted in two of our eighteen A321neo being grounded for an extended period awaiting available serviceable engines. I've talked a couple of times about some risk to aircraft availability, not so much around aircraft deliveries, but it's the supply chain for spare engines, particularly on the A321 where we know we're already running short."
However, of the 18 Airbus aircraft, specifically Airbus A321neo models it has in its fleet, 16 continue to ply normally. It usually uses these aircraft to fly to cities along the West Coast of the United States, such as Portland and Los Angeles.
Further, Spirit Airlines, an ultra-low cost carrier based in the United States who too operates a fleet of nearly 70 Airbus A320neo. "Pratt & Whitney continues to struggle to support its worldwide fleet of neo aircraft as MRO [maintenance repair and operations] capacity remains constrained and turnaround times for engines in the shop have been nearly three times longer than the historical averages for neo engines," the CEO of Spirit Ted Christie is quoted saying at an earnings call on February 7.
Like the CEO of AirBaltic, Christie too praised the performance of the engines, but lamented that there was a lack of spare parts and engines. In a two-week period, Spirit Airline saw two aircraft being grounded to seven aircraft being inoperable due to engine issues. These problems will cascade into Airbus' delivery schedule to the airline too, where deliveries scheduled to take place in 2023 expecting to spill over into 2024 and even 2025.
Do you always want to share the authentic news with your friends?
Subscribed Successfully...
Enter Valid Email Id