News
Adani Group Refutes Research By Hindenburg, Says Report Aims To Damage FPO
The Adani Group has questioned the timing of the research, which was made public the same time as the group's FPO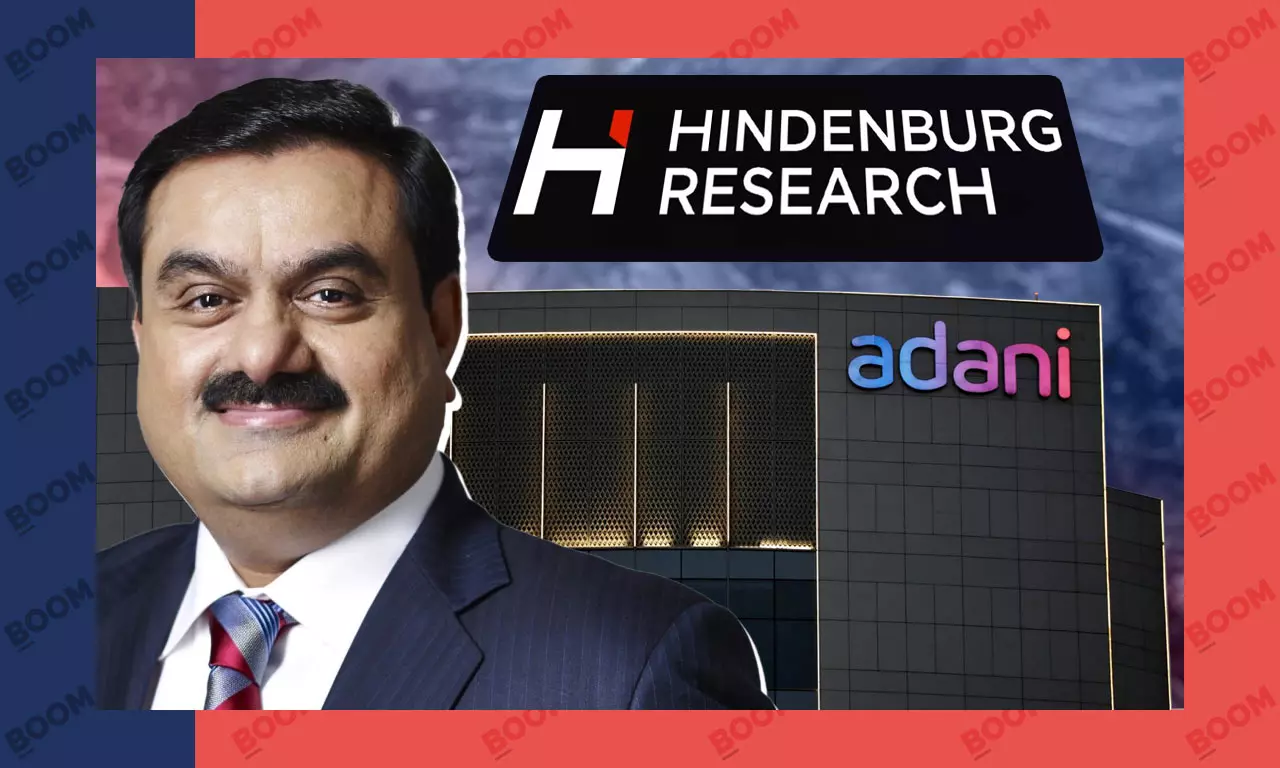 Gautam Adani-led Adani Group strongly refuted allegations of corporate fraud levelled by US activist investor Hindenburg Research alleging that the report's main objective was to damage Adani Enterprise's upcoming Follow-on Public Offering.

Further, the Indian conglomerate said that Hindenburg Research made no attempt to contact it, in a statement attributed to Adani Group's Chief Financial Officer Jugeshinder Singh
The group's stocks were reeling on Wednesday following publication of the research report.
Hindenburg Research, founded by activist shortseller Nate Anderson, alleged that Adani Group companies have witnessed severe mismanagement, fraud and have engaged in stock manipulation, among other things.
They state that that their research spanned two years, and that they have taken a short position in companies of the group through securities based in the United States.
Shortselling or taking a short position against an asset is a practice where a trader takes a bet against the price of an asset - the trader is poised to profit when the price of the asset falls. This practice is commonly referred to as "shorting".
Hindenburg does this routinely with companies around the world, as they have declared on their website, which have usually resulted in regulatory action against them.
In response the Adani Group called the report a combination 'selective misinformation' and 'baseless and discredited allegations that have been tested and rejected by India's highest courts.' It further stated that the group maintained high standards of corporate governance.
'Principal Objective of Damaging Upcoming FPO': Adani Group
It also questioned the timing of the report.

"The timing of the report's publication clearly betrays a brazen mala fide intention to undermine the Adani Group's reputation with the principal objective of damaging the upcoming Follow-on Public Offering from Adani Enterprises, the biggest FPO in India ever", the statement said.
The Adani Group's flagship company, Adani Enterprises, is about to go in for a follow-on public offer worth ₹2,000 crores today - the largest such undertaking in India ever. A further public offer is quite like an initial public offer (IPO), where a stake in a company is offered to the public in exchange for capital. But unlike an IPO where the company is unlisted, a further public offer is done by a listed company.
Currently, early trends from the further public offer of Adani Enterprises suggests that the quota reserved for the anchor investors has been fully subscribed.

Hindenburg Research is not the first research house that recently flagged concerns on the operations of the company. In August, CreditSights, a Fitch company, said that the group was overleveraged. However, they corrected some numbers in September after speaking to the Adani Group, though they maintained their concerns on the group's level of debt.
How have Adani stocks reacted?
While Indian indices have witnessed an overall fall, Adani Group companies have performed worse than that.
Adani Enterprises and Adani Ports, which are components of the benchmark NIFTY50 index on the National Stock Exchange, are down 1.45% and 6.4% respectively, trading at ₹3389 and ₹712.60.
The Adani Enterprises' FPO is priced at ₹3112 to ₹3276 per share.
The group's power and energy undertakings - Adani Power, Adani Transmission, Adani Gas and Adani Green Energy are down 5%, 8.4%, 4.65% and 1.88% respectively.
The group's cement arms - ACC and Ambuja Cement - closed 7.16% and 7.1% lower.
Adani Wilmar and NDTV closed 5% lower too.
All of these stocks vastly underperformed the benchmark NIFTY50 index, closing 1.2% lower at 17,900 points.
Forbes, which tracks the net worth of billionaires in real time, estimates that the selloff in the Adani group of stock cost Gautam Adani $6.4 billion, or a 5% hit to his fortunes. He is still worth $120 billion and the world's third richest person.
Do you always want to share the authentic news with your friends?
Subscribed Successfully...
Enter Valid Email Id