India
All You Need To Know About India's Decision To Deport 40,000 Rohingya Muslims
How can India deport thousands of people based on their ethnicity and faith? India's refugee policy could provide further insight.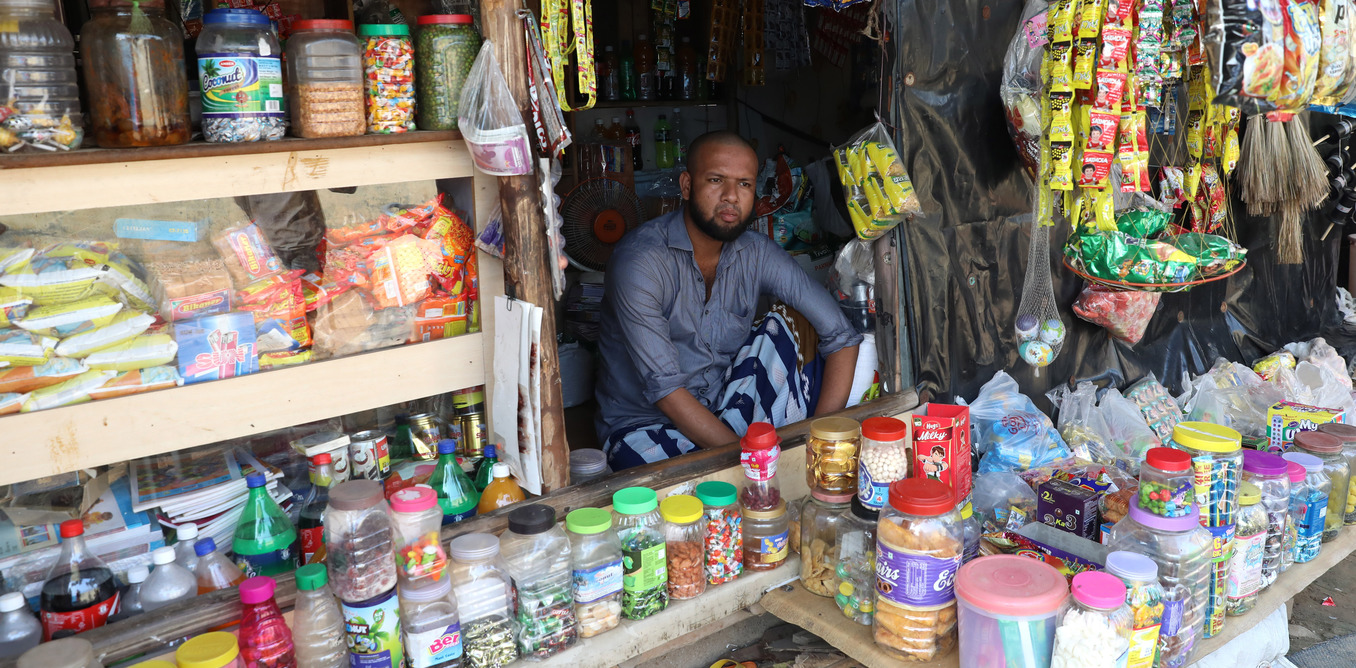 More than 90,000 Rohingyas, victims of a new surge of violence in Myanmar, are fleeing the country and pouring into Bangladesh, while 30,000 people are still trapped near the border. At the same time, the government of the prime minister of India – who is due to visit Myanmar this week – has announced that 40,000 Rohingya refugees are to be deported. A plea against this decision, made by two Rohingya asylum seekers in Delhi, is being reviewed by India's supreme court.
According to those supporting the government move, deporting the Rohingya refugees is necessary as their continued presence would encourage Islamic fanaticism. Newspaper columns have argued that the crisis in Myanmar has become a terror concern for India.
But how can India, a country which has hosted refugees ever since its foundation as a nation, deport thousands of people based on their ethnicity and faith? India's refugee policy could provide further insight.
Poor refugee laws
India has been hosting large numbers of refugees without any specific law in place since 1971, when a massive flow of people came from war-torn Bangladesh. It relied on the United Nations High Commissioner for Refugees (UNHCR) recommendations – or what is also also called customary international law.
According to the UN data India takes in between 150,000 to 200,000 people a year.
In the first half of 2014, the UN Refugee agency counted more than 2m people as refugees living in India. They arrived during peak migration crises and conflicts, including partition in 1947, the Tibet crisis of 1959, the creation of Bangladesh 1971, civil wars in Sri Lanka and wars in Afghanistan.
Refugees not only come from devastated neighbours but also from African and Middle Eastern countries such as Congo, Eritrea, Iran, Iraq, Nigeria, Rwanda, Somalia, Rwanda, Somalia.
Religious discrimination
To counter such flows, the Indian government developed a new strategy last year. It has proposed amending the Citizenship Act of 1955 and make the naturalisation process easier – except for displaced persons of Muslim faith.
The new bill would indeed benefit people belonging to Buddhist, Christian, Hindu, Jain, Zoroastrian and Sikh faith, which are considered minority religions in their countries of origin, such as Afghanistan, Bangladesh, and Pakistan, but not Muslims persecuted in their countries of origin, such as the Burmese Rohingyas. Hence the latest proposal to deport Rohingya.
In India, there are 9,200 refugees from Afghanistan, of which, 8,500 are Hindus . There are also more than 400 Pakistani Hindu refugee settlements in major Indian cities. These are mainly in Gujarat and Rajasthan – states that border Pakistan.
Other groups who could benefit from the new special status comprise indigenous tribes such as Buddhist Chakmas and Hindu Hajongs from Bangladesh.
Persecuted Muslims
Yet, Muslim minorities are also regularly mistreated and seek refuge. Ahmadiyya Muslims, who follow a 19th century prophet Mirza Ghulam Ahmad, face persecution in Pakistan and in Bangladesh. Similarly, Hazaras (mainly found in Afghanistan and Pakistan) are persecuted.
In today's Myanmar, Rohingya Muslims face the wrath of right-wing Buddhist monks and ideologists. In Sri-Lanka, Tamil Muslims are also discriminated against by hardliners who want to impose a Buddhist supremacy.
People from such backgrounds have fled to India. But, according to the new bill, they will not be granted refugee status. Even 14,000 Rohingyas officially registered with the UNHCR could be deported if they are dubbed illegal by the Indian government.
The new proposal infringes the right to equality guaranteed under Article 14 of the Constitution of India. This prohibits discrimination on the grounds of race, religion, caste, creed, sex or place of birth. It contradicts other fundamental freedoms too.
For example, India grants full protection and assistance through the UNHCR to people (non-Muslims) from Sri Lanka and Tibet, helping them to get documents with a range of legal benefits. On the other hand, refugees from Myanmar, Palestine, and Somalia are seldom helped.
The role of the SAARC region
Instead of being pointed to as the country that deported thousands of helpless people such as the Rohingyas, India could actually become a model for South Asia with regard to the treatment of refugees.
For instance, it could use the auspices of the South Asian Association for Regional Cooperation (SAARC) to consider the January 2004 South Asian Declaration on the Refugees and Eminent Persons Group's proposal that formulated an ideal law respecting global human rights standards.
Based on international conventions and on 1984 Cartagena Declaration on Refugees it expanded the definition of "refugee". And India needs a law with a faith-free definition of refugee status to ensure all can be granted security in the world's most religiously diverse country.
This story was first published on theconversation.com
About the author: Nafees Ahmad, Assistant Professor, International Refugee Law & Human Rights, South Asian University.
Do you always want to share the authentic news with your friends?
Subscribed Successfully...
Enter Valid Email Id