Videos
A Lament For Mumbai Mirror And The Correspondent
Two recent shutdowns leave behind some clues, but what questions should we be asking?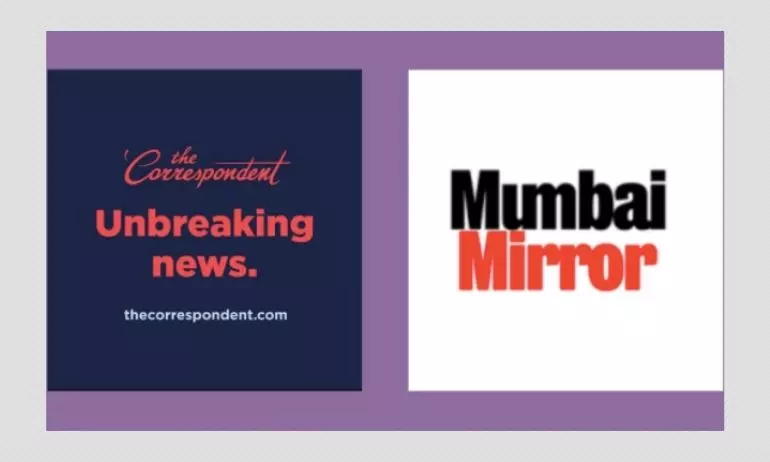 If you haven't heard already, readers and viewers are said to be the new saviours of the news. For decades, advertisements supported journalism (and lavishly rewarded proprietors). In the West, this model began crumbling in the last twenty years and scores of newsrooms first began hollowing out before shutting down entirely. But in India, newspapers and TV networks not only survived, but also thrived.
Two weeks ago, the daily newspaper Mumbai Mirror announced that it would turn into a weekly. Other Mirror editions—Pune, Ahmedabad and Bangalore—would either be shut down entirely or continue for the moment. The news came as seismic shock to journalists across India because it seemed like the Mirror newspapers were thriving, bankrolled as they were by the same folks who run The Times of India.
However, given that The Times of India has not exactly been known for the quality of its journalism, I didn't think the Mumbai Mirror would be missed much (I live in New Delhi). But as the reactions poured in, it quickly became apparent that the tabloid newspaper had been a must-read for local news.
Last week, a much trumpeted global media startup The Correspondent announced that it would shut down by January 2021. Unlike the Mirror which was 15 years old, TC was just about older than a year. It had come off probably the most successful crowdfunding effort ever for the news, having raised $2.6 million dollars from thousands of members and funders. (They also spent an incredible $1.8 million dollars to raise this money for a US-based newsroom which they later said would be based out of The Netherlands).
The Mumbai Mirror and The Correspondent were poles apart. The former was a fiercely competitive daily which did uneven work (some stories were brilliant, some were questionable). The latter has been a moralising force in global journalism, promising 'relevance over recency' in its coverage and transparency in its operations.
We don't quite know why the Mirror publications had to shut down. The owners say it was because of plunging advertisements and the increased cost of paper. Since they are privately owned, they have no legal obligation to disclose numbers.
But we do know why TC is being forced to shut down. Unlike the Mirror, TC was supposed to be funded by its readers, and after its first year of crowdfunding, they simply weren't able to get enough readers to renew. (Having paid for the first year, I too chose not to renew my membership.)
The irony for me here is that The Correspondent built and funded a newsroom using arguments and logic that would worked better for a local news outfit like the Mumbai Mirror. Instead, TC was the very opposite, a global journalistic organisation with no geographical ties whatsoever. Even the New York Times, a hugely successful news organisation with a global footprint, evokes a sense of place in its name.
So what does this all mean? In India the time is ripe for readers to play an increasingly active part in the sustainability of news organisations. Just like they pay for a Netflix subscription, the hope is that they will also pay for news online. The business models vary for this, from donations at one end and subscriptions at the other.
The journalist in me likes to think about these things. The reader in me is changing too. I let my support to the New York Times and The Correspondent lapse, and am now considering supporting some local news outlets online. (I get newspapers delivered at home.)
Whom should I support?
And whom do you foresee supporting in the future?
The point is not that we ought to know the answers to these questions. We can't all be fact-checkers. But if we learn to think and reflect about all the stuff that comes our way, we won't be so easily swayed.

Note: This piece was originally published on our Substack website.
Do you always want to share the authentic news with your friends?
Subscribed Successfully...
Enter Valid Email Id