Law
'Rehabilitation Needed': SC Halts Eviction In Uttarakhand's Haldwani
SC was hearing pleas against the proposed eviction drive that would render more than 50,000 people homeless in Haldwani, Uttarakhand.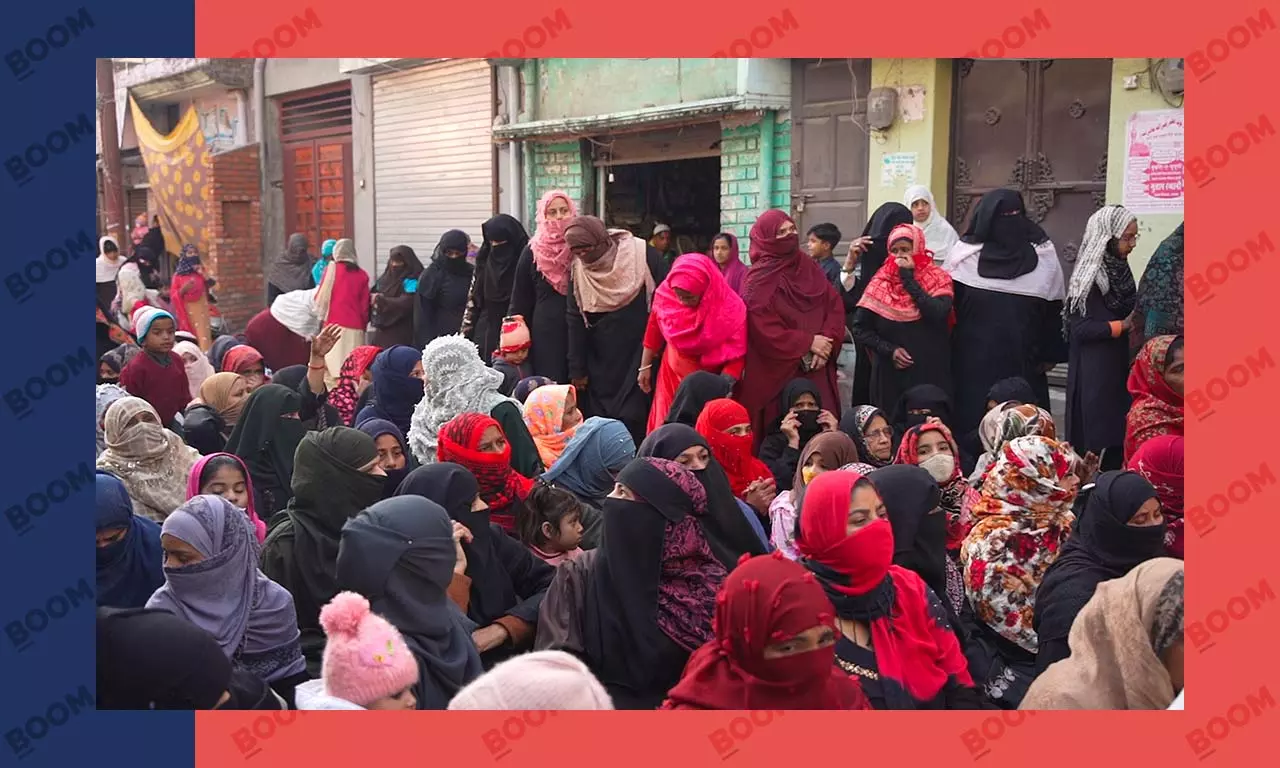 The Supreme Court on Thursday halted the eviction of more than 50,000 alleged encroachers from railway land in Uttarakhand's Haldwani, observing that these people cannot be expected to clear the space within seven days.

"Find out some solution, this is a human issue," Justice Sanjay Kishan Kaul said stressing the need for rehablitation.

The top court was hearing pleas against the proposed eviction and demolition of more than 4,500 homes that have allegedly encroached on land belonging to the Indian Railways. Eviction notices—issued on January 1—gave more than 50,000 people seven days to clear the space in accordance with Uttarakhand High Court's December 20, 2022 order.
"There is no doubt that the railways have a right to expansion and a right to their land," the bench said and added that "people who have been living here for decades must be rehabilitated".

The bench comprising Justices Kaul and Abhay Oka said that just seven days was not enough for residents of the area to be able to clear the space.

The Supreme Court observed that there could be many angles to this issue including the possibility that there was encroachment. Justice Oka said these people who stand to lose their homes needed to be heard, whereas Justice Kaul said those affected cannot be "painted with the same brush". "Maybe there are different categories of issues at play," the court said adding there were people for whom a human angle needs to be considered.

"How do you deal with a scenario where people bought land in auctions or got possession post-1947?" Justice Kaul said. He added that people had been living there for decades and a rehabilitation scheme needed to be put in place.

The judge said that the matter had appeared to be "going on and on, but there must be a culmination to this issue".

Indian Railways, represented by Additional Solicitor General Aishwarya Bhati, said it has duly processed claims and more than 4,300 of them were found to be "illegal" occupants. Bhati explained that Haldwani was the gateway to the state and expansion was of utmost importance.

The top court, however, was firm on its stand that people must benefit from some kind of rehabilitation scheme and they could not be simply rendered homeless.
Do you always want to share the authentic news with your friends?
Subscribed Successfully...
Enter Valid Email Id