Law
Her Body Her Choice: SC On Abortion and Reproductive Rights
SC clarified that by referring to "woman", it was also including persons other than cis-gender women who may require access to abortion services.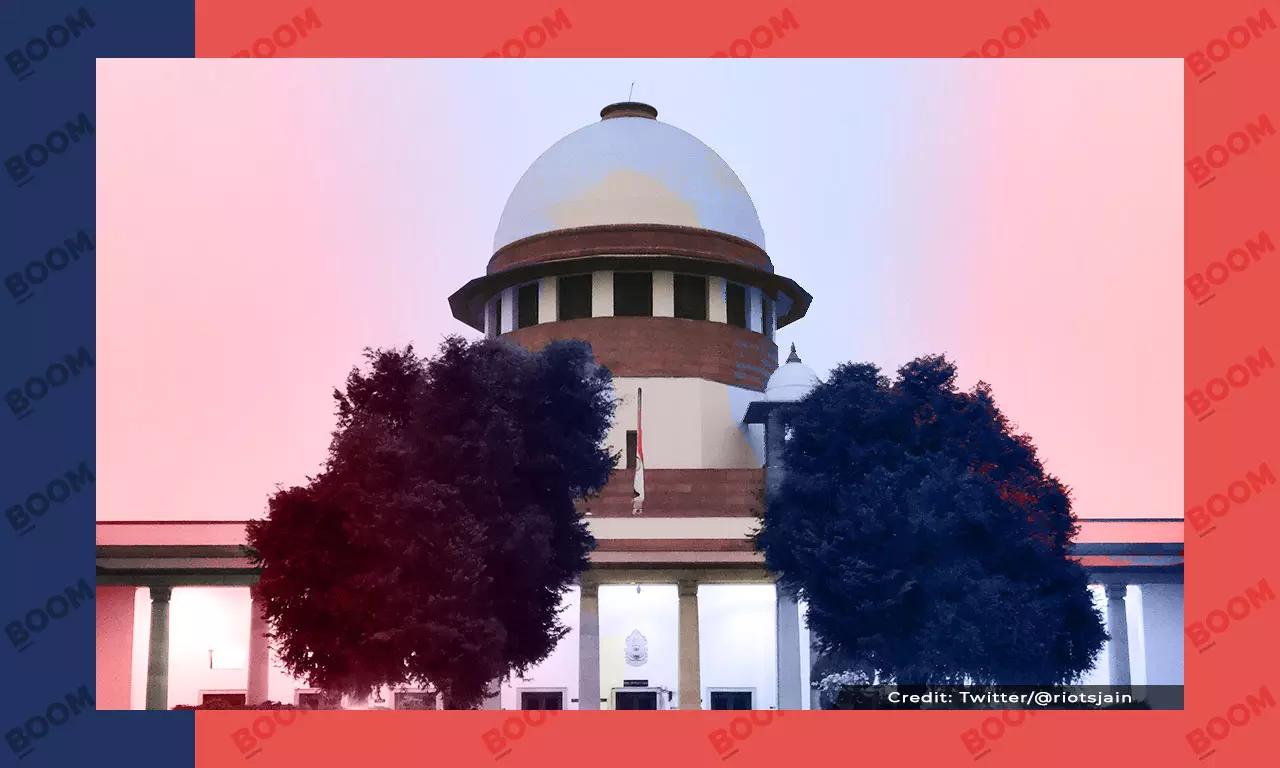 Supreme Court in a landmark judgment today underscored women's right to bodily integrity and reproductive autonomy. In its judgment, the top court used the term "woman" to also include persons other than "cis-gender" women who may require access to safe medical termination of their pregnancies.
This has far-reaching considerations because the term cis-gender is used for people whose gender and identity conform with the sex assigned at birth.
With this judgment, anybody with female reproductive organs, including trans and non-binary people, will be able to have access to abortion rights.
Supreme Court earlier today said all women irrespective of their marital status, or caste were entitled to avail of abortion rights up to 24 weeks of their pregnancy. The bench led by Justice DY Chandrachud acknowledged social realities and stigmas before reminding the state of its fundamental duty to provide women healthcare services including access to safe and legal abortion if they so choose to.

The top court also came through for minors and gave them relief by reading down the mandate requiring authorities to report all teenage pregnancies to the police under the provisions of the Protection of Children from Sexual Offences (POCSO) Act. Now, it is not compulsory for doctors to disclose the name and identity of pregnant minor girls.

BOOM extracts significant portions from the 75-page judgment that was delivered today.
"Depriving women of autonomy not only over their bodies but also over their lives would be an affront to their dignity. The right to choose for oneself – be it as significant as choosing the course of one's life or as mundane as one's day-to-day activities – forms a part of the right to dignity. It is this right which would be under attack if women were forced to continue with unwanted pregnancies."
"If women with unwanted pregnancies are forced to carry their pregnancies to term, the state would be stripping them of the right to determine the immediate and long-term path their lives would take."
"The law should not decide the beneficiaries of a statute based on narrow patriarchal principles about what constitutes "permissible sex", which create invidious classifications and excludes groups based on their personal circumstances. The rights of reproductive autonomy, dignity, and privacy under Article 21 give an unmarried woman the right of choice on whether or not to bear a child, on a similar footing of a married woman."
"In determining whether the continuation of the pregnancy would involve grave danger to the pregnant woman's physical or mental health, her actual or reasonably foreseeable environment may be taken into account. We are of the opinion that significant reliance ought to be placed on each woman's own estimation of whether she is in a position to continue and carry to term her pregnancy."
"The law should not decide the beneficiaries of a statute based on narrow patriarchal principles about what constitutes "permissible sex", which create invidious classifications and excludes groups based on their personal circumstances."
"The right of every woman to make reproductive choices without undue interference from the state is central to the idea of human dignity. Deprivation of access to reproductive healthcare or emotional and physical wellbeing also injures the dignity of women."
"True realization of reproductive autonomy is possible only by addressing problems in the societal contexts within which individuals, particularly women, are situated. It is not only social stigma which prevents women from realizing the right to health but also caste and economic location."
"In the context of abortion, the right to dignity entails recognising the competence and authority of every woman to take reproductive decisions, including the decision to terminate the pregnancy. Although human dignity inheres in every individual, it is susceptible to violation by external conditions and treatment imposed by the state."
"It is only the woman's consent (or her guardian's consent if she is a minor or mentally ill) which is material. Registered Medical Practioner (RMPs) must refrain from imposing extra-legal conditions on women seeking to terminate their pregnancy in accordance with the law."
An RMP's decision to provide medical termination of a pregnancy is also influenced by social stigma surrounding unmarried women and pre-marital sex, gender stereotypes about women taking on the mantle of motherhood, and the role of women in society.
"The social stigma surrounding single women who are pregnant is even greater and they often lack support from their family or partner. This leads to the proliferation of persons not qualified/certified to practice medicine. Such persons offer the possibility of a discreet abortion and many women may feel compelled by their circumstances to engage the services of such persons instead of opting for a medically safe abortion."
A woman can become pregnant by choice irrespective of her marital status. In case the pregnancy is wanted, it is equally shared by both partners. However, in the case of unwanted or incidental pregnancy, the burden invariably falls on the pregnant woman affecting her mental and physical health. Importantly, it is the woman alone who has the right over her body and is the ultimate decisionmaker on the question of whether she wants to undergo an abortion.
Do you always want to share the authentic news with your friends?
Subscribed Successfully...
Enter Valid Email Id