Law
Can't Impose Additional Restrictions on Lawmaker's Right to Free Speech: SC
SC was considering if politicians must be held responsible for statements they make in public and whether there should be a code of conduct.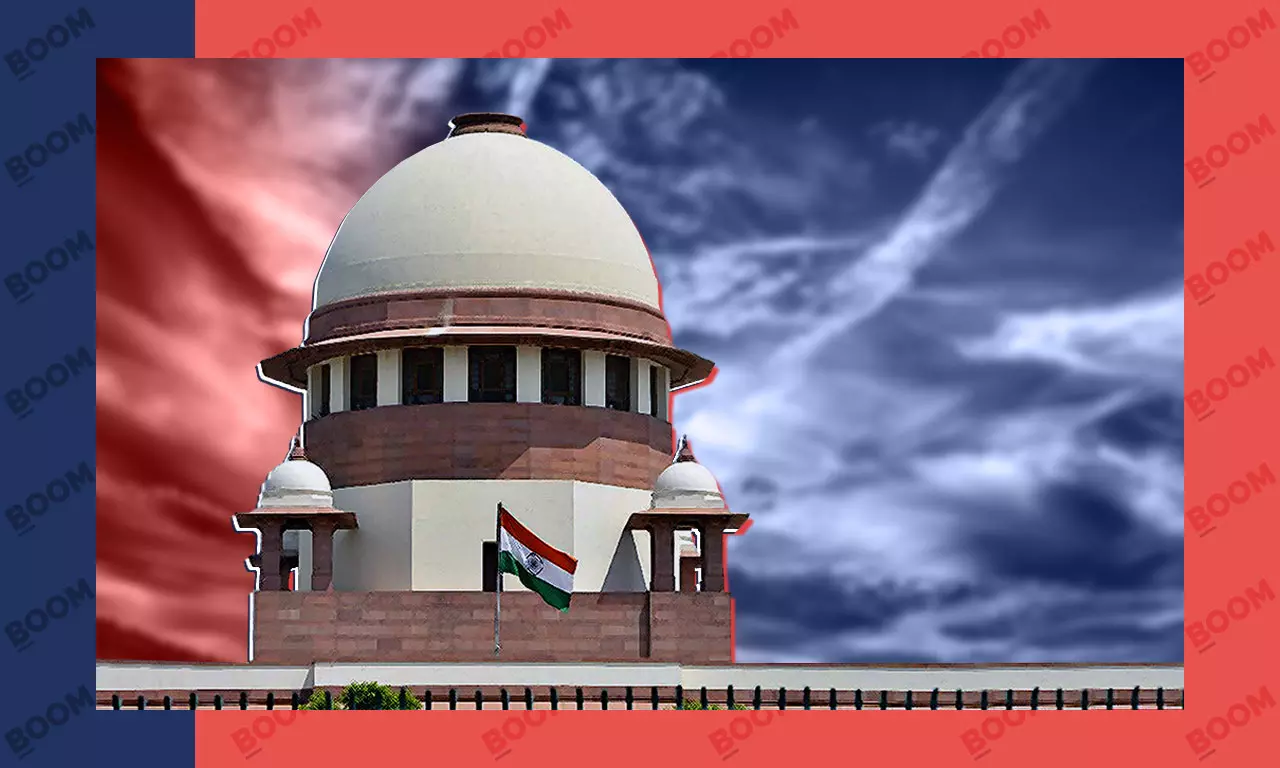 Supreme Court Constitution Bench held that additional restrictions cannot be imposed on a lawmaker's right to free speech. However, Justice BV Nagarathna dissented on certain points and observed that considering the impact they have on the masses, public functionaries and celebrities must be circumspect in what they say in public.

The majority verdict—authored by Justice V Ramasubramanian and concurred by Justices S Abdul Nazeer, AS Bopanna, and BR Gavai—further said a government cannot be held vicariously liable for statements made by its ministers.

The Supreme Court's verdict came on pleas that followed Samajwadi Party (SP) leader Azam Khan's 2016 remarks against a minor who survived a gangrape and her mother in Uttar Pradesh. Khan had said the incident was a political conspiracy, a publicity stunt, and had criticised the survivor after they alleged they weren't getting justice.
Lawmakers enjoy equal rights to free speech as any other citizen
The top court said ministers, Members of Parliament (MPs), and Members of Legislative Assembly (MLAs) enjoy freedom of speech in equal measure as any other citizens under Article 19(1)(a) of the Constitution.
The majority opinion observed that a State has a duty to affirmatively protect the fundamental rights of its citizen even if they are violated by non-state actors. "The right can be exercised even against other instrumentalities other than the State. A mere statement by a minister inconsistent with the rights of citizen does not form to be a constitutional tort but if it leads to omission or commission of offence by a public official then it is a constitutional tort," Justice Subramanian said reading out the verdict in open court.
A constitutional tort is a legal tool that holds a state vicariously accountable for the actions of its agents.
Most importantly, the majority verdict held that a government cannot be held vicariously liable for statements made by its ministers.
Lawmakers, celebrities appealing to masses must be circumspect: Justice Nagarathna
Justice BV Nagarathna offered a "different perspective" to the reasonings arrived at by Justice V Ramasubramanian. "Public functionaries and celebrities having regard to their reach and impact they have on public have to be more responsible and be more restraint on speech since its impacts the citizens at large," she said.
Justice Nagarathna's major point of dissent was that a government should be held vicariously responsible for statements under the concept of collective responsibility and Constitutional tort for statements made by lawmakers that are traceable to government affairs, reflects the government's opinion, to protect the government and if they are disparaging.

On whether the rights are exhaustive, Justice Nagarathna said, "freedom of speech is not contingent only on the laws of nation but it also deals with social norms and the extent to which speech is permissible in society."

"For a country like us freedom of speech and expression is a much-needed right so that citizens are well informed and educated on governance," she added.

On whether a citizen has a right to say what they want against any other citizen for example in defamation cases or instances of hate speech, Justice Nagarathna said "hate speech in a sense strikes at the foundational values by making the society unequal and also attacks citizens from diverse backgrounds especially in a country like us that is Bharat."

Invoking one's fundamental duty, Justice Nagarathna said "It shall be the duty of every Indian to uphold the dignity of every individual irrespective of religion, caste etc and also uphold the dignity of women."

One whether non-state actors can act against those other than the 'State' or its instrumentalities claiming their inalienable fundamental right to speech, Justice Nagarathna said one can avail different remedies under different spheres of law. A person may file a writ for violations of their right to dignity, however, common law remedies are there for injunction cases, defamation cases or damage to reputation or dignity.

Do you always want to share the authentic news with your friends?
Subscribed Successfully...
Enter Valid Email Id