Law
Law Commission's Version Of Sedition Law Broad, Vague: Say Experts
Law Commission's 279th report suggests the retention of IPC Section 124A or sedition laws.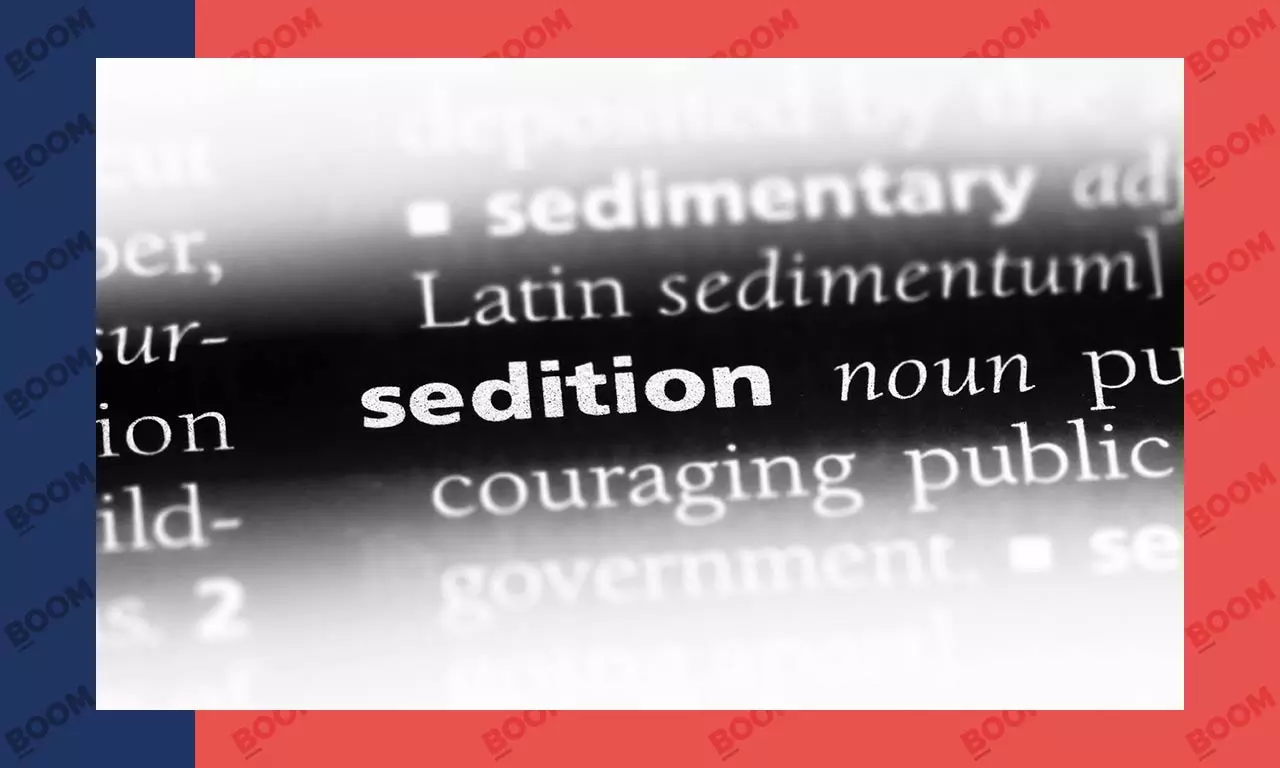 Experts believe the Law Commission's version of the sedition law is broad, vague and liable to misuse. The experts also said that the commission missed a "golden opportunity" to overhaul criminal jurisprudence and do away with an "archaic law" like sedition even as some feel that laws are best left to the wisdom of the parliament.

India's Law Commission on May 24 suggested retaining sedition laws with certain amendments including an enhanced prison term of seven years or life term along with a fine. The Commission—headed by ex-Karnataka HC Chief Justice Ritu Raj Awasthi—suggested a wider application of the law, and safeguards wherein a police officer higher than a rank of an inspector must conduct a preliminary enquiry before registering an FIR.
Widely criticized, the observations on the Commission's recommendation come a year after the Supreme Court on May 11 halted the use of sedition while asking the Centre to rethink sedition laws. Then Chief Justice of India NV Ramana had observed if we needed archaic laws 75 years after independence even as it expressed concern over the abuse of sedition laws.
BOOM spoke with senior advocates, law professors, and former judges for their opinion on the commission's report.
Commission's version of Sedition broad and vague
Advocates believe that the Law Commission's position on sedition is "regressive", "broader" and "more vague". Advocate Yug Mohit Chaudhry told BOOM that primarily, the courts were facing a problem with the loose definition of sedition in the IPC. "It was too loose and broad-based, but instead of making it narrower and more precise, the commission's version of sedition has made it even vaguer and overly broad. The remedy is worse than the disease," Chaudhry said.
Senior advocate Vrinda Grover said the commission's recommendations are "extremely alarming because it has only made the provision of sedition even more broad and vague than what it was, to begin with, and thus highly susceptible to arbitrary use by the state and its agents."

The Law Commission has taken a regressive approach to sedition, senior advocate Rebecca John said.

"As countries progress and move forward, they do away with laws that are archaic and which have served their purpose. It is disappointing that the law commission with all its richness in terms of what it has achieved in jurisprudence has chosen this path; where it believes stricter punishment is required to control free speech and dissent," she added.
John reiterated the observations also made by others that the commission's suggestions are broad and vague. "Its recommendation, if accepted will add to more confusion and misuse," John surmised.
Securitization and weaponization of laws
JNU Professor Ajay Gudavarthy says sedition in its new avatar is in line with the "global shift towards the securitization of laws."
"Look at USA's Patriot Act," he said.

"So security now kind of trumps everything – freedom, civil liberties, trust, fraternity, and even democracy," Gudavarthy, a political theorist, said.

Former Bombay High Court judge SC Dharmadhikari says the constitutionality of sedition has been challenged before the Supreme Court multiple times and each time, it has been upheld. When asked to comment on the low conviction rate in sedition cases, Justice Dharmadhikari said the younger generation's enthusiasm has equated sedition with direct contradiction to democracy, openness, thought, views, bold expressions, right to ridiculing, etc...

In this scenario, how many of these cases will see reach their logical conclusion? The former judge said.
Sedition overlaps other stringent laws
Senior advocates Rebecca John and Vrinda Grover however speak of how the IPC is being weaponization against government critics. John said we already have a stringent law in Unlawful Activities Prevention Act (UAPA), 1967, so if sedition is retained then it will overlap.
"In a constitutional republic, post-independence where a citizen's fundamental rights are at the heart of the constitution, an offence like sedition has absolutely no place," Grover said. "Rational to justify sedition is colonial in nature and finds no place in today's republic," she added.

Grover said the state is armed to the teeth with laws. "We also know that penal offences are being weaponized to curb critical voices and have a chilling effect on the exercise of fundamental freedoms," she added.

Gudavarthy said the need for more stringent laws can be attributed to the dysfunctional aspect of the liberal institutions. "They have not been able to deliver justice," he said adding that the "poor conviction rate" and the inability to "control crime", because of the growing social and economic inequality are all interlinked reasons for this securitization of laws.

"This then gives rise to the need for stricter laws to contain threats from terrorism, crime, sexual violence... So you have to also read sedition alongside bulldozers, or Yogi Adityanath's encounter policy…," Gudavarthy added.

"So now any kind of dissent, freedom of expression is now seen as a threat to security," he said.

Gudavarthy said the subjective nature of sedition makes this a dangerous law since it also includes criminalisation of intention.
Sedition is archaic, has no place in modern society
Senior advocate Vrinda Grover said in her opinion the law commission's report will not pass constitutional scrutiny. She said it was significant to note that the report totally missed reflecting upon and engaging with some very important progress in constitutional jurisprudence.
Grover said one of the main points in Patricia Mukim's petition before the Supreme Court—the journalist has questioned the constitutionality of sedition—is that sedition is no longer good law as it is based on earlier interpretations of fundamental rights.

A catena of judgments show that Supreme Court's Kedar Nath judgment—upholding the constitutionality of sedition—is no longer good law in the present understanding and interpretation of the constitution, Grover added.

Grover said Supreme Court's Shreya Singhal judgment is also very relevant in this context because it holds that any provision which is vague and broad falls foul of the Constitution and cannot be regarded as a reasonable restriction. The Law Commission has completely missed out on this, she added.

"In fact, the law commission report seems to dwell a lot on making the linkage between internal security and sovereignty and talks at length while reproducing data from government websites, she added.

Ex-judge SC Dharmadhikari said provisions like sedition have a place in the IPC. Referring to the section on offences against the state, Dharmadhikari said, "If you don't have provisions like this in the code, then it is an incomplete code."

"Everything that disturbs peace in the society is a crime," the retired judge said. "Crime is committed by individuals, but it is against society. We cannot dilute some provisions just because the public mood says otherwise," he added. Think about this, the ex-judge added, you are asking the government to rethink a law that it anyway wants to sustain and wants it to remain on the statute books. Aren't you just postponing the issue then? Dharmadhikari said.

"If you go by public mood, it will set a dangerous precedent," Justice Dharmadhikari added.

The ex-judge said he did not agree with the Supreme Court's decision to keep sedition laws in abeyance. If the Supreme Court strongly felt that after 75 years of independence, the sedition laws should not be there, it should have decisively struck it down instead of making statements. Given finality to the issue and put a full-stop to it," Justice Dharmadhikari said.

Former Patna High Court judge Anjana Prakash said the commission relied on internal threats to the government to justify the retention of section 124A. "However NCRB data of incidents of violence committed by the Maoists, in Northeastern states and Jammu Kashmir all show a dwindling trait," she pointed out. "This runs counter to the apprehension that such a law is required to curb attempts of attacking the sovereignty of the country," she added.
Justice Prakash further observed that the commission is also cognizant of misuse of the provision but defends it despite the low conviction rate. Referring to the data from the report, Justice Prakash said, "out of 322 cases, chargesheet was submitted in about only half of them ie. 144 cases; a further 23 were found false, and 58 were closed for lack of evidence. It also noted that the conviction rate is 3 to 33!" the ex-judge said.
"I am not sure that the commission has taken note of the huge expenditure from the honest taxpayers' money on illusory litigation at the cost of credibility of the prosecuting agency," she added. "Incidentally the law commission holds it has consulted and had a dialogue with various stakeholders before finalizing the report so it would be interesting to know who these stakeholders actually were. As far as my understanding goes, persons who lose their hard-earned money on speculative litigation are the real and legitimate stakeholders. And they are the ones who have been kept out," she concluded.
Do you always want to share the authentic news with your friends?
Subscribed Successfully...
Enter Valid Email Id