Karan Oberoi Case: News Outlets Mix Up Photos, Run Images Of Namesakes
Wire agency ANI published an image of American actor by the same name, while other portals used a photograph of a fitness model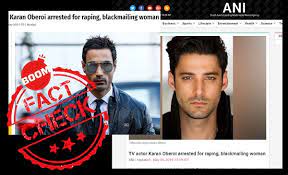 Several mainstream news outlets, including wires agency ANI, published images of Karan Oberoi's namesakes while reporting about the arrest of the actor accused of rape, on May 6, 2019.

ANI published images of an American actor Karan Oberoi to report about the arrest by Oshiwara police. The archived article can be viewed here. Below is a screenshot of ANI's article.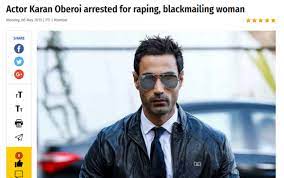 Meanwhile Tellychakkar, a popular television news website, Catchnews.com and Dailypioneer confused model and fitness expert Karan Oberoi with the accused.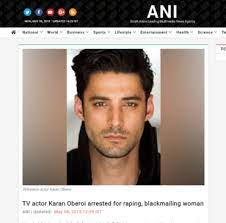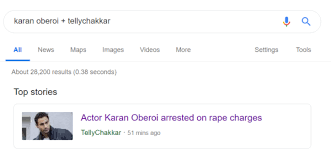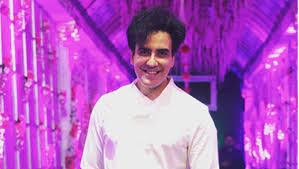 BOOM reached out to the former, who was distressed by the entire turn of events. Karan said, "I really don't know how can you confuse between two people just because you have the same name."
"We of course don't look similar. I am a fashion and fitness model and I have not ventured into acting till now. Even my Wikipedia page says so and there is an URL that leads to the actor Karan's page. Where, on the other hand, the accused is a seasoned actor on TV. This is utter confusion and something that you would not want to be associated with."

The model also told BOOM that he had called up a news portal to rectify the mistake. "However, I was asked to give proof of the fact that I am not him!"

BOOM also sent the photographs which were wrongly used to identify the accused TV actor to Shailesh Pasalwad, Senior Police Inspector, Oshiwara Police for a verification.
Pasalwad identified the accused as the man in the below photo.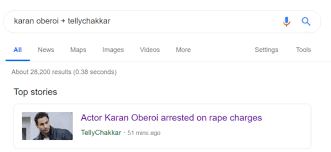 Actor Karan Oberoi has been arrested for allegedly raping and blackmailing a woman. Oberoi has been booked under sections for 376 (rape) and 384 (blackmail), Pasalwad confirmed to BOOM.

Karan Oberoi has worked in TV serial Jassi Jaisi Koi Nahin, and was a member of the 90s Band of Boys.
We are glad to bring you this fact check. If you are happy with our mission to keep the internet safe of disinformation, do support us by clicking on the link