Journalists React To AAP'S Circular On Defamatory News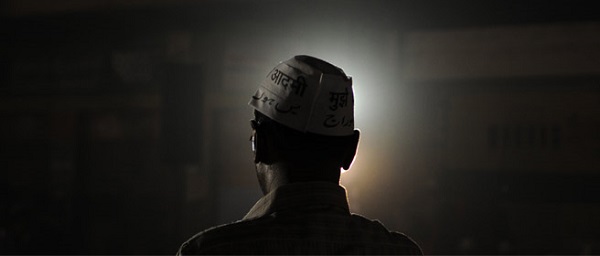 After challenging the constitutionality of criminal defamation under Section 499 and Section 500, Kejriwal and his government are urging officials to use them.
"The Petitioner holds a Mechanical Engineering degree from the Indian Institute of Technology, Kharagpur and is a former Indian Revenue Services officer. He is also a social activist and has worked successfully on Right To information Act campaign, for which he was awarded the prestigious Raman Magsaysay Award for Emergent Leadership. In 2012, he launched the Aam Aadmi Party and he is currently a part of the National Executive of the Party. As a citizen of the country and as a politician, like many others, the Petitioner's fundamental rights are being directly violated by sections 499 and 500 of the IPC, since they amount to an unreasonable restriction on his rights [emphasis added]."
That is an excerpt from one of the two petitions filed by Aam Aadmi Party chief Arvind Kejriwal challenging the constitutionality of criminal defamation under Section 499 and 500 of the Indian Penal Code, 1860, for being "being excessive, arbitrary, unreasonable and violative of the right to freedom of speech and expression".
A recent circular by the AAP government, however, urged officials to lodge complaints under those very sections if they come across "defamatory imputations" against the chief minister of Delhi, and ministers and other officials in the Delhi government.
The circular since it was reported on by the media has come under much attack by the opposition as well as the Editors' Guild of India for being a crude attempt to quell media scrutiny.
We ask a few journalists what they think of the Delhi government's circular and whether they feel it is an attempt by AAP to curb free speech.
Manu Joseph, columnist with Hindustan Times and New York Times and author
What Kejriwal is trying to say is that a section of the news media is compromised and at least a portion of the misreporting about him is intentional and inspired by political and corporate interests that own these news sources. So the matter is more interesting than free speech. It is about premeditated corporate strategy that tries to pass off as incompetent journalism. All of us know there is truth to this. It appears to me that this is round one and he is merely intimidating such news sources. It is unlikely that he would take concrete action against highly regarded outlets of news. Best if you don't ask me what such outlets are.
Saikat Datta, independent journalist and senior fellow at Centre for Communication Governance, National Law University, Delhi
The AAP government's circular is ironical, since Arvind is one of the petitioners in the Supreme Court seeking to decriminalise defamation. As far as I know, Arvind has always been a champion of free speech. Many of his colleagues are former journalists. So, this is very surprising and very disappointing. Yes, this is a clear case of intolerance and an attempt to stifle dissent. If the government is seeking to address the problem of erroneous reporting, then government functionaries should ensure greater access of journalists to information. Make the Right to Information Act redundant by freely putting up all the files for inspection online. A transparent system is the best way to counter and end erroneous reporting.
Chitra Subramaniam Duella, Editor-in-Chief, The News Minute
This smacks of dictatorship. Hidden behind this seemingly innocuous circular is the desire to control information. There will always be journalists who can be bought and those who cannot be and we see it all around us all the time. The solution is more freedom and more information. The social media is playing a role in course-correction. It will take time, but it is happening. Unfortunately, Kejriwal seems to like to play victim. That can get you so far and no further. He has a spectacular mandate to lead, but he seems to wither it all away.
Hartosh Singh Bal, political editor, The Caravan
This is a clear case of hypocrisy — when you say something it's not defamation, and when others criticise you its defamation. Kejriwal had earlier questioned the constitutionality of criminal defamation and now wants to use the same law. As a public figure, one would expect some level of consistency from him. Also, if the problem is erroneous reporting, let the aggrieved party take action or file a civil suit. This is basically a scare tactic to tell the media that the government will go after it for critical reporting and punish it through the painful judicial process.
Paranjoy Guha Thakurta, independent journalist
The move seems hypocritical, but what is so new about a politician being hypocritical. In all the brouhaha over the circular, the real issues are being missed. To me, the main issue is decriminalising of defamation laws in India and making the judicial system work better for the aggrieved.
*****
Kejriwal's petitions have been clubbed with two other petitions by Bharatiya Janata Party's Subramanian Swamy and Congress' Rahul Gandhi. The Supreme Court will examine these in July to decide on whether defamation should be treated as a criminal offence.
The Delhi government's recent circular – which proposes the same remedy against which Kejriwal had complained — though makes a good case for why the fight to decriminalise defamation must not be led by politicians and their opportunism.