Jail For WhatsApp Group Admins? 5 Ways You Can Be A Smart Admin
So what can you do if you are a WhatsApp group administrator? BOOM spoke to several people who are group admins on the guidelines they follow.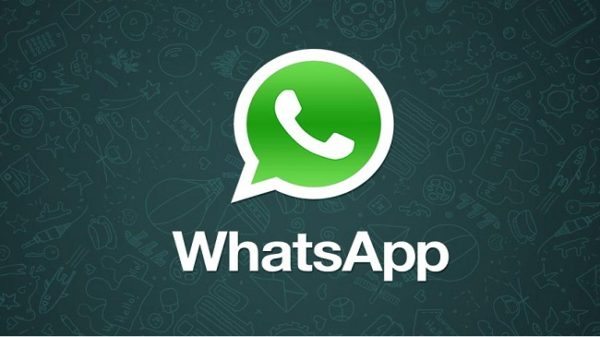 Can group administrators on WhatsApp, Facebook and other social media platforms be prosecuted for the posts of their members?
Yes, according to measures taken by several local law enforcement authorities. A recent order issued jointly by the Varanasi District Magistrate and Senior Superintendent of Police makes the administrator(s) liable for any factually incorrect post, rumor or one that can cause religious disharmony and the police can file an FIR against such admins. The order says that the admin must deny it on the group and remove the member from the group, reports NDTV.
The order also makes it clear that orders of the Supreme Court and various high courts will be considered while initiating action.
But is it a case of law enforcement overreach? The Delhi High Court in its order on November 29, 2016 ruled in favour of the administrators. Hearing a case where admins of two groups on Telegram and Google Groups were sued for defamation, Justice Rajiv Sahai dismissed the petition against the administrators and said,
[blockquote width='100']
"Similarly, I am unable to understand as to how the Administrator of a Group can be held liable for defamation even if any, by the statements made by a member of the Group. To make an Administrator of an online platform liable for defamation would be like making the manufacturer of the newsprint on which defamatory statements are published liable for defamation. When an online platform is created, the creator thereof cannot expect any of the members thereof to indulge in defamation and defamatory statements made by any member of the group cannot make the Administrator liable therefor. It is not as if without the Administrator"s approval of each of the statements, the statements cannot be posted by any of the members of the Group on the said platform."
[/blockquote]
While this largely settles the argument of any accountability on the part of the admins, law enforcement officials have always tried to fix responsibility within the limited framework of the law that does not make their task any easier. Also, under law the Delhi HC judgment can only be used as a precedent while arguing the case outside Delhi and the Varanasi police need not heed it necessarily at the time of filing an FIR.
Global human rights group Freedom House in its annual 'Freedom on the Net' report for 2016 made this observation. "In a new and worrying trend, multiple people were arrested across India for online speech, including seventeen for content distributed on WhatsApp. This includes three WhatsApp group administrators who were arrested for material posted by third parties in their groups," said the report.
Unlike Facebook and other groups where a filter for prior approval can be set up by the admins, no such approval mechanism exists on WhatsApp.
Speaking to BOOM, Vinod Chand, one of the co-founders of a Mumbai-based citizens collective said that their Facebook page has over 85,000 members while they also have a core team group of 50-plus members on WhatsApp.
[blockquote width='100']
"We have activated the pre-approval filter on Facebook which ensures every post is screened before being added on the group. On WhatsApp, that feature is not available but we are a group performing certain defined functions and does not exist to forward jokes and other rumors. We are using it more as a communication tool but there are groups that are politically motivated and formed for religious purposes that may find it difficult to regulate the flow of unverified messages on their groups," said Chand.
[/blockquote]
Another WhatsApp administrator Parikshat Wadhwa who moderates a school group with members across the world, says that it is practically impossible to regulate content on the group.
[blockquote width='100']
"We have a statement of purpose which we post regularly and also an understanding that viral videos and pictures revealing the identity of victims who may have been sexually harassed should be avoided at all costs. Even if someone posts it, the admins delete them from the group to prevent its distribution," said Wadhwa.
[/blockquote]
So what can you do if you are a WhatsApp administrator or any other social media group. BOOM spoke to several people who are admins on multiple WhatsApp groups. They said they follow certain steps as part of self-regulation and self-preservation and to promote healthy interactions on their groups.
1) Create a statement of purpose for your group and at regular intervals whenever a new member is added, circulate the points so that all members are on the same page.
2) Avoid circulation of all forms of pornography. On first violation, the member is warned and on repeated violations, the admins have the right to remove the member from the group.
3) Avoid circulation of pictures and videos of children if they are unknown to the members, especially if they are not of positive nature. This is especially in cases of viral memes and of past lost and missing cases where the child has been found and returned to the parents. A Google search can often help verify such messages.
4) Administrators say it is difficult to regulate messages that go viral in a short period of time. In some groups, members pro-actively search for the authenticity of the messages, playing the role of a fact checker.
5) While this is not very common, several groups have 'No Discussion on Politics' rule which is followed strictly. This is to avoid polarised discussions that often result in serious disagreements and fights. But this is not seen as a practical solution by many and hence there are multiple people marked as admins to share responsibility to moderate discussions and messages before they get out of hand.
Since these measures are neither exhaustive nor foolproof, admins say that the final responsibility cannot fall on their shoulders. But for now, you are liable to be prosecuted even if you are not a resident of Varanasi but the message is viewed on a device locally.