India Accounts For Only 0.6% Of 87 Million Breached Accounts: Facebook
The half-a-million users were derived from the original 335 people in India who installed the App 'Thisismydigitallife' developed by Dr. Aleksandr Kogan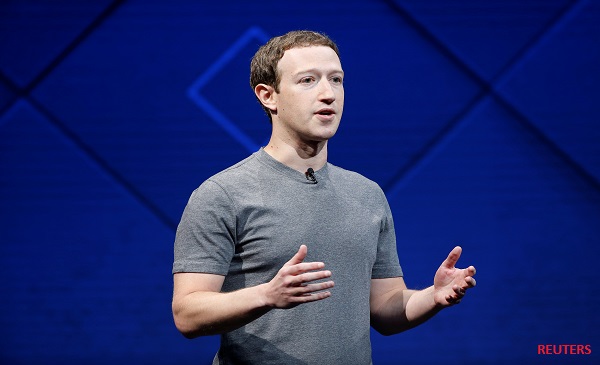 Facebook Founder and CEO Mark Zuckerberg
Personal data of over half a million users from India may have been compromised, according to a latest post published by Facebook. India features 7th among the top 10 countries according to data released by Facebook. The world's largest networking site said that information about 87 million users could have been improperly shared with UK-based Cambridge Analytica with exposure of India being 0.6% of the global number of potentially affected people.
Zuckerberg also said in a concall with reporters that based on their learnings from the Cambridge Analytica breach, the company will be focusing on keeping the platform safe as "2018 is going to be an important year for protecting election integrity around the world." Specifically naming India, Brazil, Pakistan and Hungary, Zuckerberg said that their fight against fake news will focus around three main categories - economic actors who are basically spammers, governments trying to interfere in elections and polarization.
The numbers released by Facebook is a much larger figure than the previously believed 50 million users of Facebook when the controversy broke out in March this year.
The half-a-million users were derived from the original 335 people in India (0.1% of the App's total worldwide installs) who installed the App 'Thisismydigitallife' developed by Dr. Aleksandr Kogan and his company Global Science Research Limited which was later sold to Cambridge Analytica. While Facebook has not released official data, the networking platform has an estimated 250 million active users from India.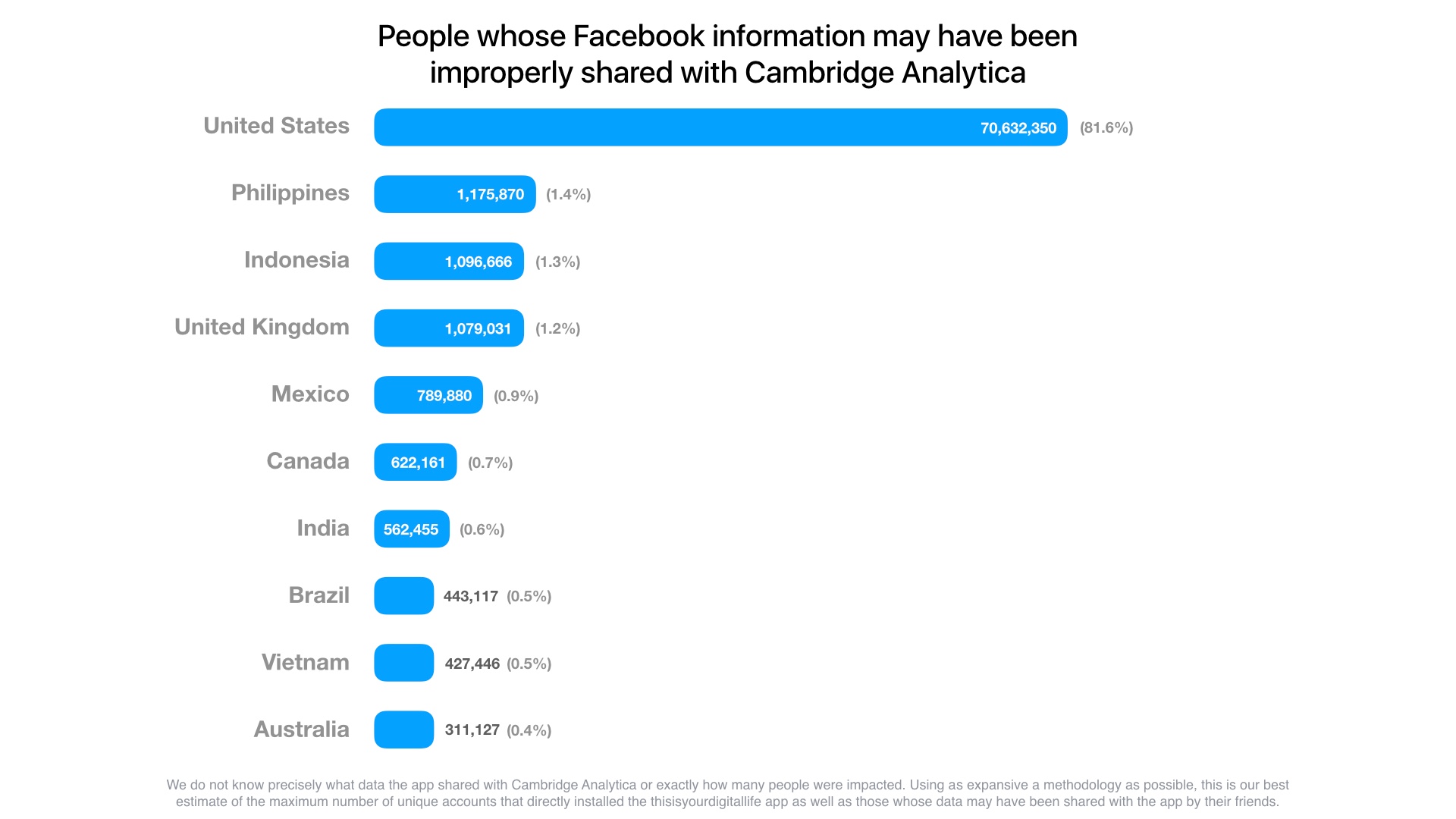 Facebook had banned Cambridge Analytica from the platform in March just before The Guardian and several other media organisations released a story that detailed how Cambridge Analytica had illegally collected these details to target potential voters with fake news in a bid to help Republican candidate Donald Trump win the US Presidential elections in 2016.
Facebook also came under heavy criticism for not acting early enough when it was first brought to their notice in 2015. The company had directed Cambridge Analytica to delete the logs but had neither announced it publicly nor taken legal action against the data company till the breach became public in March this year. Zuckerberg was asked this question on a concall he had with reporters where he explained why they didn't ban the company in 2015.
"One of the things and in retrospect looking back at it, people ask, why didn't you ban them back then? We banned Kogan's app from our platform, but we didn't ban Cambridge Analytica in 2015, why did we do that? It actually turns out in our understanding of the situation, they weren't using any of Facebook's services back then. They weren't an advertiser, although they went on to become one in the 2016 elections. And I don't think they were administering tools and they didn't build an app directly. So, they were not really a player that we had been paying attention to. So, that's the history there." - Mark Zuckerberg.
Mike Schroepfer, Chief Technology Officer of Facebook has also published a post on the website that details nine important changes that will restrict data access on the platform. One among them deals with a user's Facebook login.
"Starting today, Facebook will need to approve all apps that request access to information such as check-ins, likes, photos, posts, videos, events and groups. We started approving these permissions in 2014, but now we're tightening our review process — requiring these apps to agree to strict requirements before they can access this data. We will also no longer allow apps to ask for access to personal information such as religious or political views, relationship status and details, custom friends lists, education and work history, fitness activity, book reading activity, music listening activity, news reading, video watch activity, and games activity. In the next week, we will remove a developer's ability to request data people shared with them if it appears they have not used the app in the last 3 months." - Mike Schroepfer, CTO, Facebook