India Has $500 bn Market For Internet Of Everything: Padmasree Warrior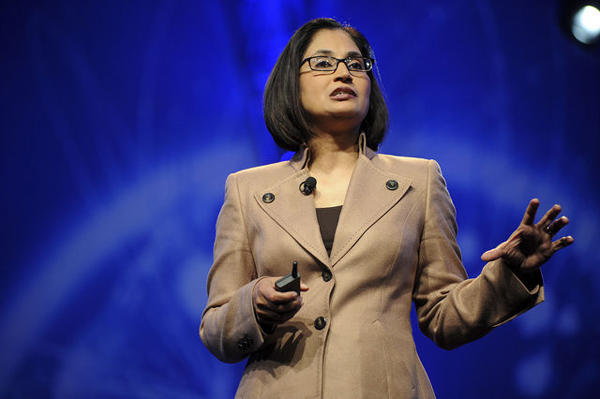 The internet of everything, where embedded computer devices across the spectrum interact with each other, is a $500 billion opportunity for India in the next decade according to networking giant Cisco's Chief Technology & Strategy Officer (CTO) Padmasree Warrior.
Ms Warrior was presenting in Mumbai to an audience comprising executives and business leaders from India's vast information technology industry brought together by Nasscom, the industry body for IT services and increasingly products.
According to her, the global market for IOT – as the internet of everything or things as it is referred to – was estimated by Cisco at $19 trillion in terms of available market and productivity improvements. "In India, we estimate the value to be over $500 billion over the next decade. That is our estimate of the digital future," she said.
The opportunity is huge, at least in Ms Warrior's words. "We believe the opportunity lies in digitising everything in the world and that includes physical objects. Our research at Cisco says only 0.6% of physical objects that could actually be connected are," she said. "Although we feel everything is connected and we are overloaded, that is only 0.6%. So 99.4% of devices are not connected today. And this translates into a $19 trillion opportunity in the next 10 years."
A simple example, she said, was smart garbage cans. A smart garbage can in the IOT world would 'sense' when it was full and broadcast a signal saying so, thus saving time, effort and money of garbage collectors coming around without sufficient garbage to collect. "This might sound small but cities spend millions of dollars in collecting garbage," she said. And there were many more such interesting experiments that were going on all over, she added.
Dwelling on the connected world and India's place in it, Ms Warrior said by 2019, video will be 66% of all traffic on mobile data and by 2018, the equivalent of all movies ever made will cross India's IP network every two hours. There will be 1.5 billion network devices connected and 81% of the population will have phones and 10% will have smart phones. There will be half a billion internet users. Companies in turn will need Chief Digital Officers, she said to harness the opportunity.
Cisco has also expressed its desire to work on India's smart cities opportunity as well as investing in companies that are building solutions for the IOT space. It has a team of 8,000 engineers in Bangalore of which some are focussed on building the technology infrastructure and inputs for new opportunities like smart cities.
Cisco is a $47.1 billion networking giant based out of San Jose in California, USA. Ms Warrior is considered one of the most powerful women in the corporate sector in general and technology in specific. Last year, she was listed as the 71st most powerful woman in the world by Forbes magazine. She passed out with a bachelors in chemical engineering from the Indian Institute of Technology (IIT) Delhi in 1982.