Image From 2014 Shared To Claim Women Not Safe In UP Under Yogi Govt
Images of the 2014 Mohanlalganj rape-murder case shared on social media to claim women not safe in Uttar Pradesh under the Yogi Adityanath government.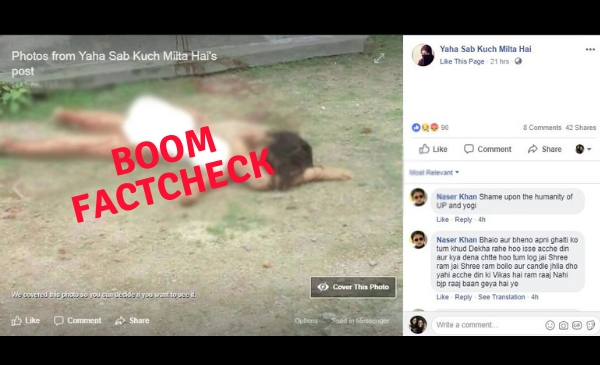 Images of a 2014 murder incident is being shared on social media with the claim that women are not safe in Uttar Pradesh under the Yogi Adityanath government.
A Facebook page named Yaha Sab Kuch Milta Hai first shared the images of a woman's naked dead body with a long post about the details of the crime. The post says that the gang rape and murder happened in Mohanlalganj, Lucknow at a primary school. The post was shared around 2,300 times. Click here for the post. The images have been covered by Facebook due to its graphic content.
A Facebook group named Ravish Kumar Page also shared the post and has received over 300 shares.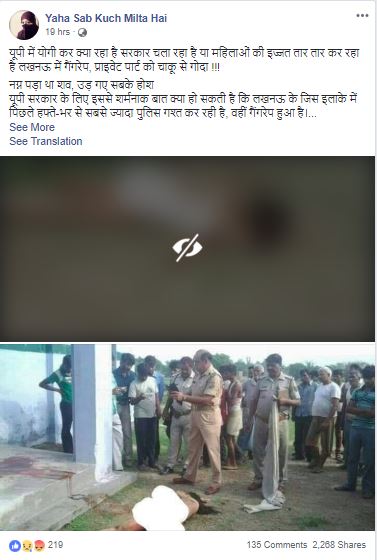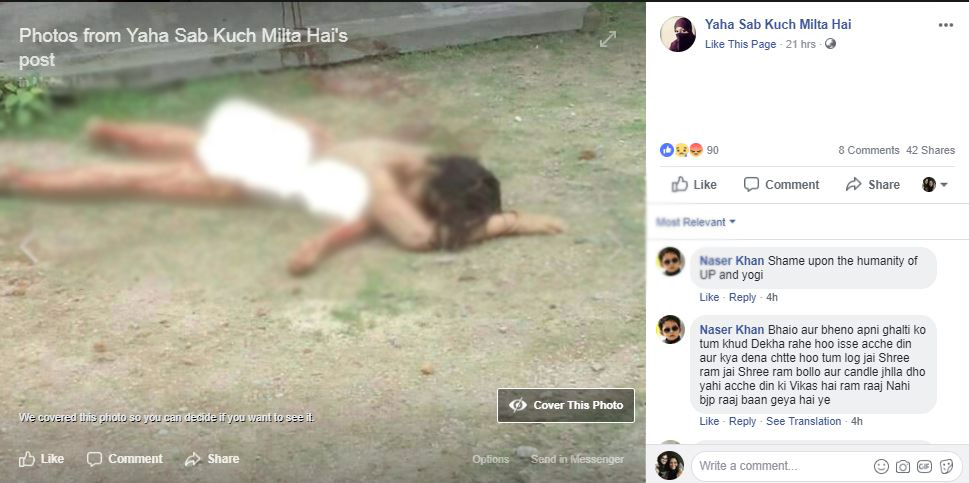 Click here for the archived link of the post.
Reverse image searches on Google and Yandex traced the images back to 2014. However, several websites in multiple languages have carried the images in different contexts as murder in Goa, Bhopal and Odisha.
However, according to an NDTV report, a 32 year old woman was murdered at the primary school in Mohanlalganj, Lucknow on July 17, 2014. The then Akhilesh Yadav government had come under strong criticism for the increasing rapes and murders in the state in 2014.
The victim used to work as a lab assistant at the school. She was brutally assaulted and stabbed multiple times resulting in multiple haemorrhages, causing her death. The crime was an act of revenge. The rape-murder accused was given a life imprisonment in 2017.
BOOM spoke to Mohanlal Ganj's SHO Gaudin Shukla who confirmed that the image is from the 2014 incident and no such case have been reported recently. He said, "This incident is actually from the year 2014. The woman was stabbed several times. No such FIR was recorded in recently."
Claim Review :
Image From 2014 Mohanlalganj Rape-murder Case Shared To Claim That Women Are Not Safe In Uttar Pradesh Under Yogi Adityanath Govt
Claimed By :
Facebook Page