'Happiness' In Crisis? India's Score Shows A Declining Trend: Report
India's rank fell by 11 spots to 133 in 2018 from 122 in 2017 in The World Happines Report. Barring Afghanistan, India is the least happy among neighbouring countries.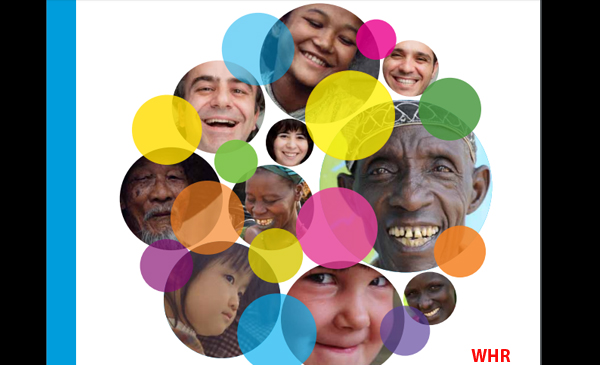 India ranked 133 out of 156 countries in The World Happiness Report (WHR) 2018, a decline of 11 spots from 122 in 2017. India has also shown the least progress in happiness level since 2008-10 (base period), among neighbouring countries. In contrast, Pakistan tops with the highest score and the most improvement in the region.
The report, first published in 2012, ranks countries based on its happiness level / well-being and the progress made over the years. It is released by United Nations Sustainable Development Solutions Network, an international organization that promotes sustainable development.
The ranking is based on data from Gallup World Polls. The respondents are asked to rate their lives on a scale of 0 to 10, with 0 being the worst possible life and 10 the best possible life.
Wolrd Happiness Report (WHR) 2018 uses data between 2015-17. Likewise, WHR 2017 used data between 2014-16. Data for three years are combined to increase the sample size and reduce random sampling errors. The annual sample size is 1000, and for those countries with data for all three years, the sample size is 3000.
Accordingly, India has a happiness score of 4.19 in 2018 against 4.32 in 2017. As seen below, India's performance has shown a declining trend since 2013 (comparable data is available since 2013).
Scandinavian countries – Finland (score – 7.63), Norway (7.59) and Denmark (7.5) bagged the first three ranks. Burundi (2.9), Central African Republic (3.08) and South Sudan (3.25) ranked last in the happiness score.
India vs BRICS & SAARC counterparts
Barring Afghanistan, India is the least happy among the SAARC countries. In this category, Pakistan is the happiest with a score of 5.5 followed by Bhutan (5.08) and Nepal (4.8).
India (4.2) scores the lowest among BRICS countries. Brazil leads with a score of 6.4 followed by Russia (5.8) and China (5.3).
Changes in levels of happiness: How has India fared over the years?
In terms of change in the happiness score, India ranks 128th among 141 countries. Between 2008-10 and 2015-17, India's happiness score has fallen by -0.698, on a scale of 0-10. It is one of the 59 countries to witness a significant fall in happiness for the period under consideration.
WHR 2018 revised the base period to 2008-10, and the changes are measured from then to 2015-2017.
India has also registered the worst performance among both SAARC and  BRICS countries. While Pakistan is best placed at 27th with an improvement score of +0.47, Afghanistan finds itself one place ahead of India at 127th position (-0.688).
What explains the score?
The report uses six key variables namely, GDP per capita, social support, healthy life, expectancy, social freedom, generosity, and absence of corruption to understand the extent to which these variables explain the score.
The report says, 'We do not construct our happiness measure in each country using these six factors – the scores are instead based on individuals' own assessments of their subjective well-being'.
1. GDP per capita: It serves as an indicator of a country's standard of living. A higher per capita GDP indicates a better standard of living and vice versa.
2. Healthy Life Expectancy: This variable captures the estimated number of years a person will live in a 'healthy state', defined by WHO standards.
3. Social support: A dummy variable is constructed taking binary values that denote whether or not a person is part of a supportive social network. It captures the social assistance available to a person in times of need.
4. Freedom to make life choices: It is a binary variable which indicates how free a person is in making his/her personal choices.
5. Generosity: This too is qualitative variable that indicates how generous a populace is. Technically, it captures that part of charitable behavior people that cannot be wholly explained by their incomes alone.
6. Perceptions of corruption: A binary variable based on a person's general perception of corruption in government and businesses.
The key factors of a country are pitched against a hypothetical country 'dystopia' which has the lowest score for each of these factors across countries. 'Dystopia is an imaginary country that has the world's least-happy people', says the report.
In 2018, the happiness score of Dystopia is 1.92. The higher the score than 1.92, the happier the country is.
Sub-bars for SAARC countries

Sub-bars for BRICS countries


The extent of the happiness score explained by each factor is indicated by the size of the sub bars. The last sub bar indicates that portion of the score which is not explained by any of the 6 key factors.