Half Baked: Plastic Rice Rumours Resurface Online
FSSAI states that it is a natural phenomenon when rice is cooked and transformed into ball, the air gets entrapped and becomes bouncy like a ball.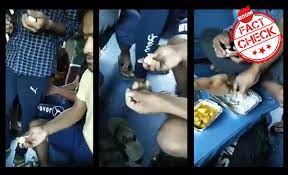 A video claiming that plastic rice was served to passengers on a train has gone viral on social media.
In the video a group of passengers can be seen taking a small portion of cooked rice and rolling it into tiny balls.
The ball of rice does not break while they bounce it on a hard surface, which they claim is proof that the rice contains plastic.
@PiyushGoyalOffc please see that plastic rice are served to passengers in pantry car in Train No-15904 (Chandigarh to Dibrugarh Express). Hope you will act. pic.twitter.com/FHIyXH05nt

— sharmadivas (@sharmadivas) August 27, 2019
Click here to view, and here for an archive.
@PiyushGoyal sahab, chk dis video 4m Jalpaiguri in West Bengal...Plastic Rice was sold inside d train by outsiders...this is scary....😳
@RailMinIndia pic.twitter.com/YSm6O9ePpB

— Lachit Deka (@LD_VillageGuy) August 28, 2019
Click here to view.
Viral on Facebook
Click here to view, and here for an archive.
FACT-CHECK
In June 2017, BOOM had fact-checked similar claims of plastic rice.
We had asked a 11-year old school student to conduct the same experiment with regular rice that her family had cooked for lunch and we found that anyone can replicate the bouncing rice ball phenomenon in their kitchen.
Rice Ball Phenomenon
India Gate case
A video had gone viral in June 2017, where a man named Mandeep Singh, claiming to be living in Oslo, Norway alleged that the India Gate brand of rice he cooked can be rolled into a ball and bounced on a hard surface and called it plastic rice.
India Gate's parent company KRBL limited had then obtained an injunction from Patiala House Court, Delhi against Facebook, You Tube and WhatsApp that restricted anyone from distributing this video on the internet.
KRBL in its statement to BOOM had the following explanation for the rice ball phenomenon.
1) During cooking of rice, the cooked starch attains energy in the form of heat leading to a breakdown of intermolecular bonds of the starch molecule in presence of water allowing the hydrogen sites to engage more water. This irreversibly dissolves the starch granules in water attaining a state of plasticity with an increased viscosity, gel strength and tensile strength. The water used in the cooking acts as a plasticizer which increases the viscosity or plasticity.

2) Rice after cooking starch becomes fluffy and developed the property of adhesiveness.

3) The fluffiness of the normal cooked rice will have a bouncing effect due to volume expansion and water/air entrapment and when shaped in to ball form.
BOOM has already shown through its own kitchen experiment that it is possible to make rice balls with any brand of cooked rice.

FSSAI on the presence of plastic rice
Food Safety and Standards Authority of India (FSSAI) has a statement regarding plastic rice on its website.
FSSAI states that it is a natural phenomenon of rice to burn since it is a complex carbohydrate and since rice is 80% starch.
It further states that rice has cohesive and adhesive properties and when it is cooked and transformed into ball, the air gets entrapped and becomes bouncy like a ball.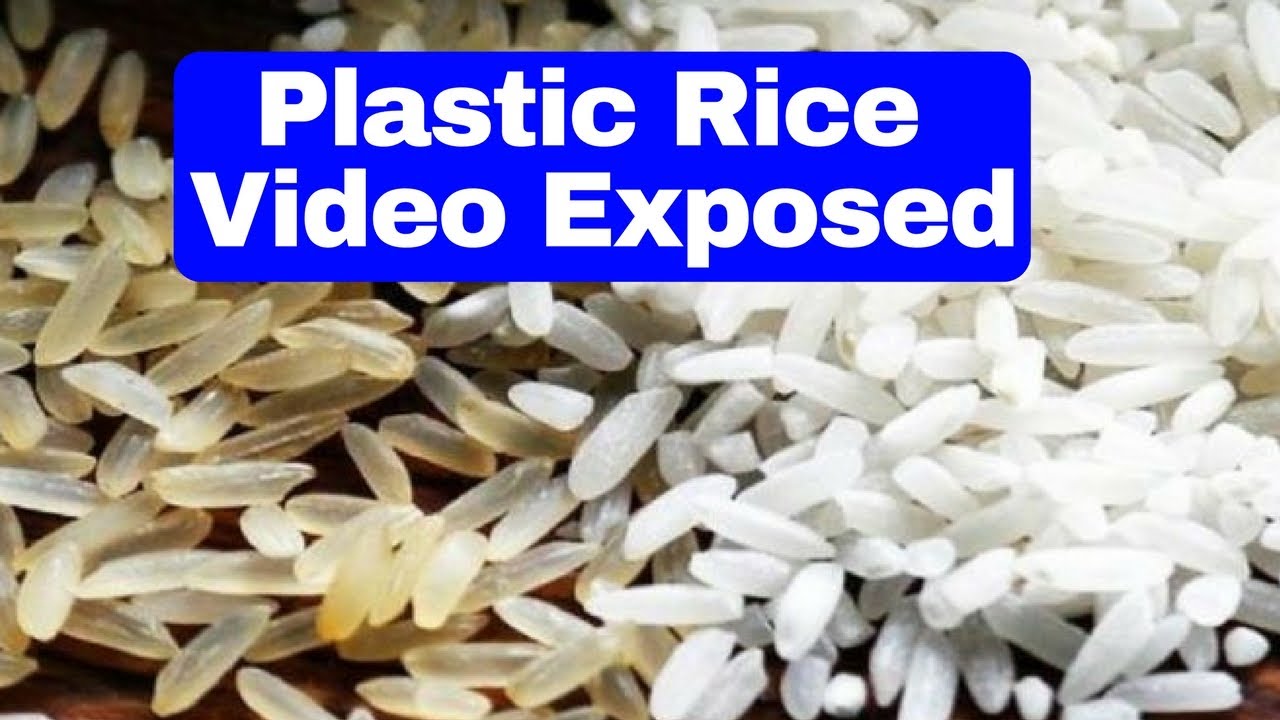 Plastic rice rumours in Tamil Nadu
The Tamil Nadu government had dismissed plastic rice rumours reported The Indian Express on June 16, 2017.
"Plastic rice has not been seized in any part of India. In Tamil Nadu, social media is creating rumours of plastic rice," Food and Civil Supplies Minister R Kamaraj had said in the state assembly.
Claim Review :
Plastic Rice Served In Train
Claimed By :
Facebook Posts