From Arnab Goswami's Sketchy Riot Story To Patanjali Selling Chicken Masala: News You Almost Believed
Your weekly quota of the news you almost believed.
Here's a round-up of the news you almost believed this week.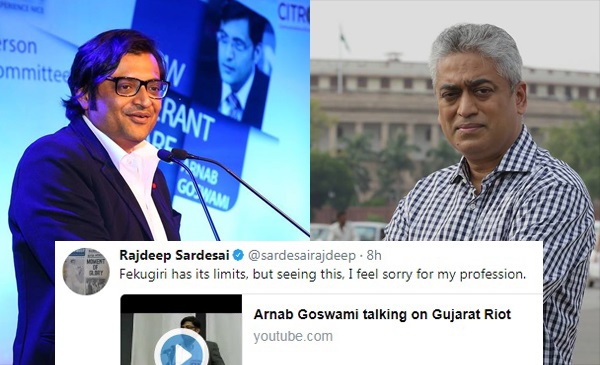 1. Former colleagues dispute Arnab Goswami's account of riot coverage
A video of Republic Editor-in-chief Arnab Goswami published more than a year ago, talking about his close shave with a mob went viral after Goswami's ex colleague Rajdeep Sardesai disputed his version of events.
Sardesai claims that while the incident did take place, Goswami was nowhere near the scene in Gujarat in 2002. Several current and former NDTV employees have corroborated Sardesai's claim.
Read our story here - Arnab Vs Rajdeep: Ex-Colleagues Question Goswami's Account Of Riot Coverage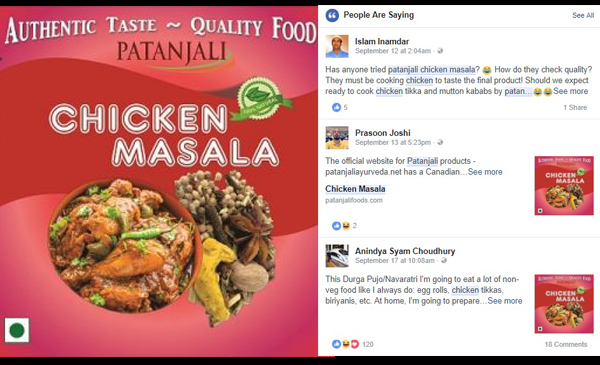 2. No, this is not yoga guru Ramdev's Patanjali that's selling 'Chicken Masala'
A photo of 'Chicken Masala' spice by 'Patanjali' has gone viral on social media with many mistaking it to be a product manufactured by yoga guru Ramdev's Patanjali Ayurved Limited.
However, a fact check revealed that the company selling it is Patanjali Foods and not Patanjali Ayurved. The business has no relation to Ramdev. Read our fact check here - No, Ramdev's Patanjali Is Not Selling Chicken Masala Spice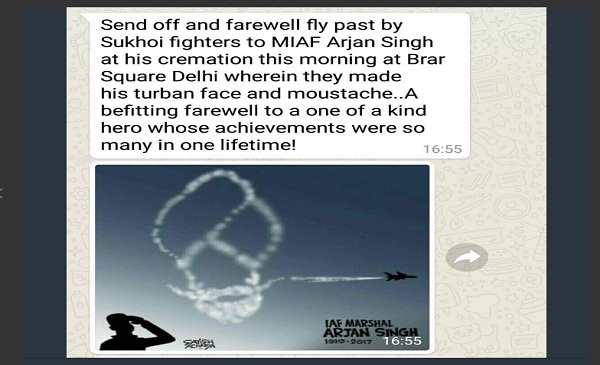 3. This is a cartoon and not a photo of the fly-past by Sukhoi fighters for India's legendary war hero Arjan Singh
Several social media users mistook a cartoon paying homage to Arjan Singh, Marshal of the Indian Air Force, for an actual photo of a fly-past by fighter jets at the decorated war hero's funeral on September 18.
Editorial cartoonist Satish Acharya took to Twitter to say that the cartoon he created was being circulated as a 'send off-farewell' by Sukhoi fighters during Arjan Singh's cremation'.
Read our fact check here - This Is A Cartoon, Not The Fly-Past For Marshal Of The IAF Arjan Singh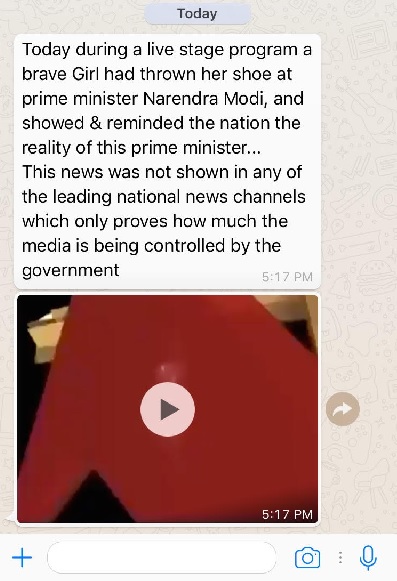 4. A woman protester did not hurl a shoe at Prime Minister Narendra Modi
A viral video circulating on WhatsApp claims that a woman protester threw a shoe at Prime Minister Narendra Modi at an event and that it was not reported by Indian news channels. BOOM fact checked the claims and found them to be mostly false.
While a woman did protest at an event where the prime minister was present on March 8th, no shoe was thrown at him. Moreover the incident was reported by news channels.
Read our fact check here - Did A Woman Protester Throw A Shoe At PM Narendra Modi?
And finally, you can watch Jency Jacob Suyash Barve discuss the fake news stories in the last one week and how you can spot them on social media.