Fake Ram Nath Kovind Twitter Accounts Get Busy
BJP's Presidential candidate Ram Nath Kovind is not on Twitter but these fake accounts are tweeting up a storm pretending to be him.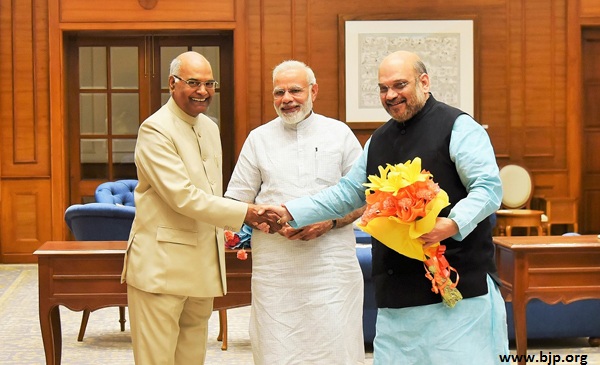 A handful of fake accounts impersonating the Bharatiya Janata Party's (BJP) presidential candidate Ram Nath Kovind have sprouted on Twitter in the last few days even as Kovind's office confirmed to BOOM that he is not present on social media yet.
While some of the handles are fan or parody accounts, the description of some of the other fake handles are ambiguous and misleading. These handles mostly retweet official verified BJP accounts and tweets from senior BJP leaders, however some of these fake accounts take aim at opposition parties. The below tweet has now been deleted but we took a screenshot while it was visible.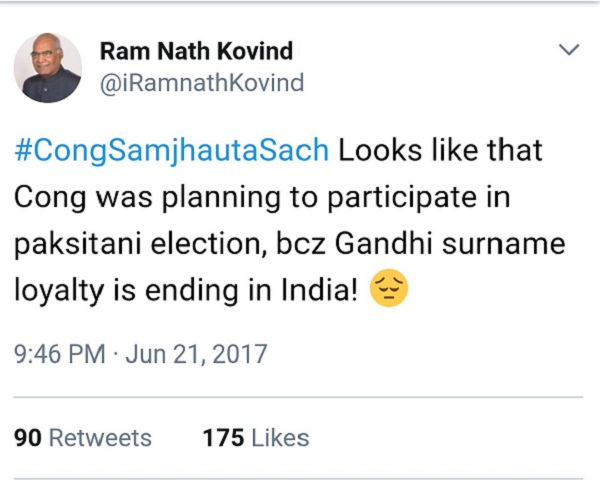 The fake accounts also tweet life advice and quotes that are meant to be inspirational.
Some people aren't loyal to you, they're loyal to their NEED of you. Once their need changes, so does they're loyalty... #ThursdayThoughts

— Ram Nath Kovind (@iRamnathKovind) June 22, 2017
The accounts impersonating Ram Nath Kovind are not verified with followers in the range of about 1000 to 6500. One of the fake accounts @iRamnathKovind has a pinned tweet that urges his/her followers to retweet if they want to see him become the next president of India. The account was created on June 14, 2017.
How many people want to see me as a President of India?

RETWEET this for your support!#RamnathKovind

— Ram Nath Kovind (@iRamnathKovind) June 19, 2017
When BOOM questioned the authenticity of the account, it suddenly disappeared.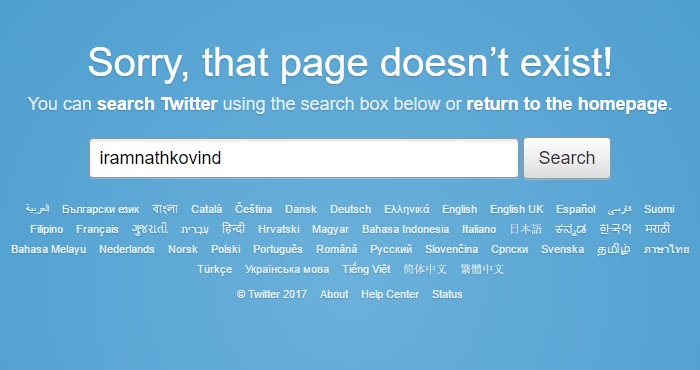 But the handle soon reappeared as @KatrinaKaifPost. BOOM had earlier followed @iRamnathKovind to keep track of its tweets and when @KatrinaKaifPost surfaced, it already showed us as following the account.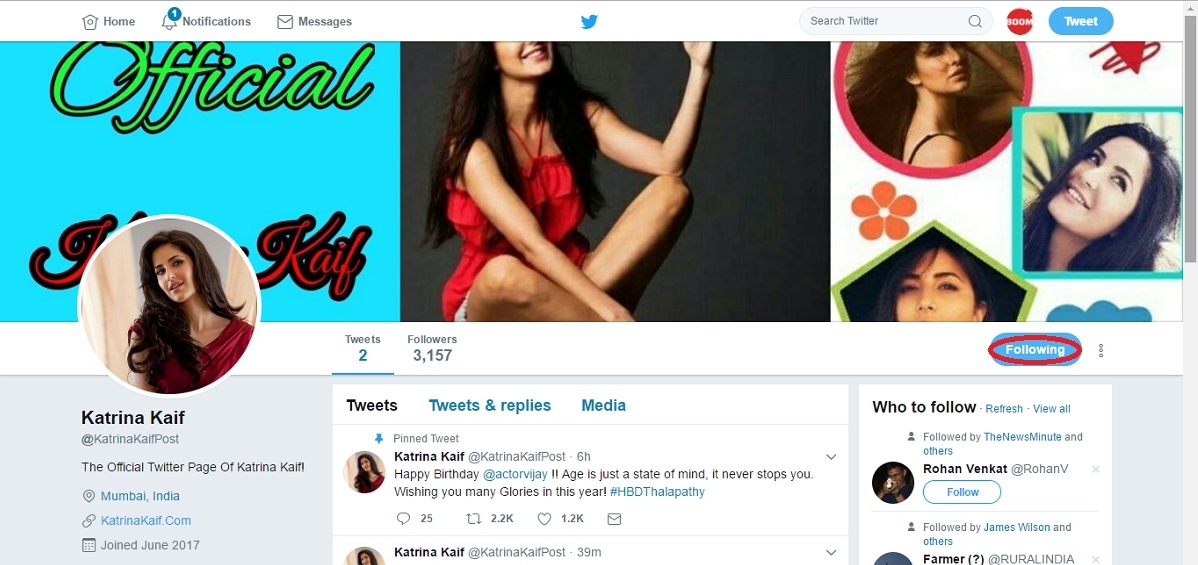 Like @iRamnathKovind, @KatrinaKaifPost was also created on June 14, 2017 leading us to conclude that it is run by the same person.
Another fake account @ramnathkovind's Twitter description says 'NDA Presidential Candidate'. This account was created on January 26, 2016 in New Delhi.
Thanks Dear @narendramodi Ji for Picking Dalit face to top Job. @ramnathkovind

— Ram Nath kovind (@Ramnathkovind) June 19, 2017
Other handles like @ramnkovind seem to be crafting an image of Kovind's public persona. The account @ramnkovind was created on June 19, 2017.
Practising #Yoga and #Pranayama from age of 15, this makes me fit and always ready to accept new challenges in daily life. #YogaDay2017

— Ram Nath Kovind (@ramnkovind) June 22, 2017
The person operating the handle seems to have forgotten that there is still an election pending.
Please share your views on what you all expect from me as a President of Republic of India. pic.twitter.com/k6orKVyuJ7

— Ram Nath Kovind (@ramnkovind) June 22, 2017
Fake account @RamnathKovind_, whose Twitter description reads as 'Official Account Of #RamnathKovind Governor of bihar . Presidential candidate of NDA ' was created on June 19, 2017 in New Delhi.
अन्तर्राष्ट्रीय योग दिवस के अवसर पर सभी के स्वस्थ एवं मंगलमय जीवन की कामना करता हूँ। "करे योग,रहे निरोग" #YogaDay2017 #InternationalYogaDay

— Ram Nath Kovind (@RamnathKovind_) June 21, 2017
BOOM created a list to help people identify fake Ram Nath Kovind accounts.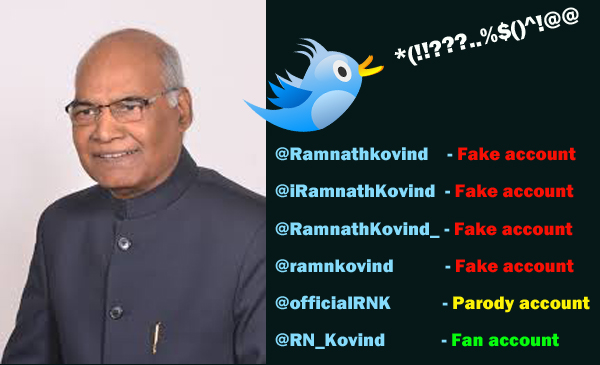 BJP president Amit Shah announced the name of Bihar Governor Ram Nath Kovind as the National Democratic Alliance (NDA's) presidential candidate on June 19th. Prime Minister Narendra Modi who is extremely Twitter savvy has not tagged a single Ram Nath Kovind account, in his tweets about BJP's nominee.
Fake handles on Twitter are a menace and are skewing the political debate apart from spreading fake news in India. Earlier this week, BOOM wrote a story on how several fake Twitter accounts were defending Rajathan Chief Minister Vasundhara Raje's tweet on the lynching of Zafar Khan. Some of these accounts have since been deactivated.