Fake News About The Defence Minister's Daughter And Other News You Almost Believed
In this week's News You Almost Believed, we bring you the truth behind viral photos and videos.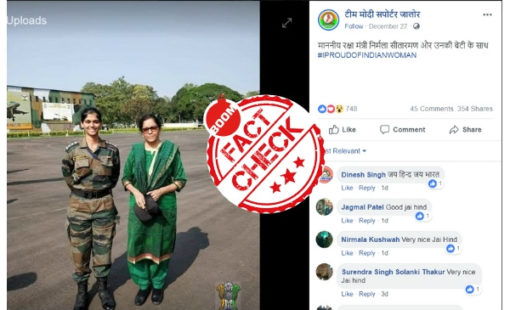 A photograph of Defence Minister Nirmala Sitharaman standing along side a female army officer is being shared on Facebook with the claim that the woman in uniform is the defence minister's daughter.
However, BOOM was able to ascertain that the claim is false. Find out about the identity of the woman officer in our story here.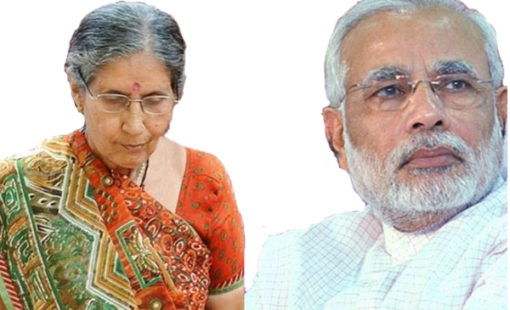 A video claiming to be an appeal made by Prime Minister Narendra Modi's estranged wife Jashodaben, asking people not to vote for Modi, has gone viral on the social media. However, a fact-check revealed that
Jashodaben, instead, is speaking about a statement reportedly given by the present Madhya Pradesh governor Anandiben Patel on the marital status of Prime Minister Narendra Modi. Read the story here.
A Facebook post claiming Prime Minister Narendra Modi did not know how to respond to a question from a Muslim woman about his estranged wife Jashodaben, is false. The image is from an unrelated event and is being shared with a false context. Read the whole story here.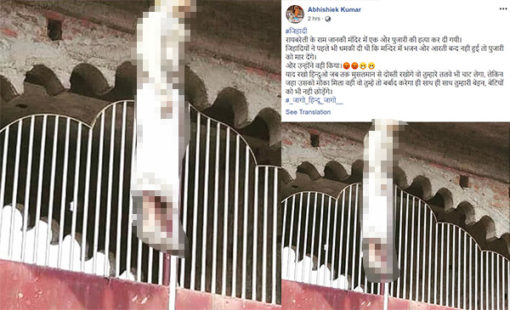 A disturbing photo of a priest hanging from a temple wall in Uttar Pradesh is being shared on social media with a false narrative that Muslims killed the Hindu priest. But local police told BOOM that the FIR has been registered against four Hindus and there is no communal angle to the incident. Read more about it here.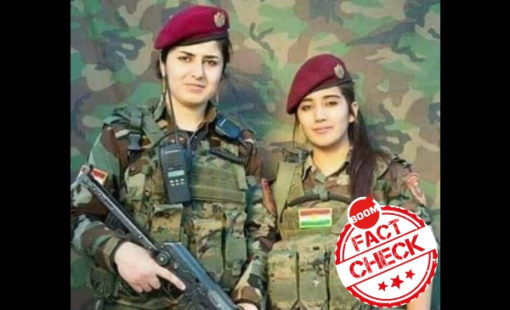 An old photo of two women dressed in military uniform is being shared on Facebook with text in Bengali that claims they are female soldiers of the Indian Army at the Indo-Pak border. However, the women in the photograph appear to be wearing a uniform similar to that worn by Kurdish Peshmerga female fighters. Read the story here.