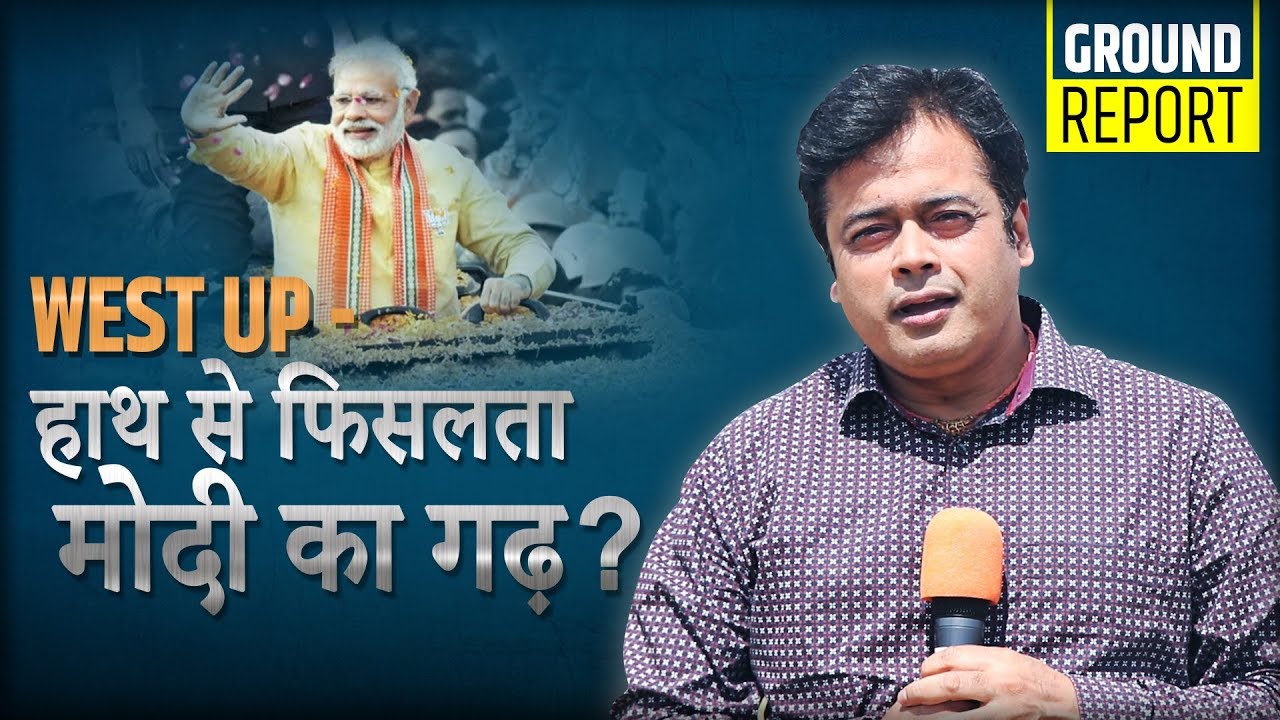 A video clip of journalist Abhisar Sharma with a caption falsely accusing him of distributing money to villagers to speak against the Bharatiya Janta Party led government in Uttar Pradesh has taken Twitter by storm. Sharma has tweeted claiming it was a newspaper clipping and not money.
In the one-and-half minute long clip, Sharma can be seen handing over a folded piece of paper to one of the villagers while he continues speaking facing the camera. Many users on Twitter claimed this was money given by Sharma to a villager for speaking against the government.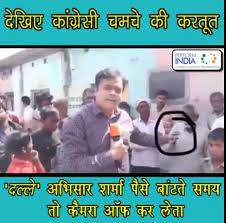 The caption with the viral video reads: "Look at this toady Congressi. 'Pimp' Abhisar Sharma, you should have at least switched off the camera while distributing money (Original text: देखिए कांग्रेसी चमचे की करतूत 'दल्ले' अभिसार शर्मा पैसे बांटते समय तो कैमरा ऑफ कर लेता).
Fact Check
Responding to the serious allegations leveled at him, Abhisar Sharma has tweeted a video clip that he claims to be the original video.
In the video posted by Sharma, you can see a villager giving the journalist a newspaper-clipping. Sharma, then, asks him, "What is this?" At this point the camera zooms in on the newspaper-cutting. At a latter point in the video, Sharma is seen returning a folded piece of paper to the same villager.
BOOM found the original video that was published on news portal NewsClick on March 26 this year. Sharma was traveling through the villages of Western Uttar Pradesh with the NewsClick team in order to assess the ground reality ahead of the assembly elections.
While in the original video the camera faces away from Sharma and other villagers while the newspaper cutting is handed over to him, the clip produced by the journalist has a footage of the entire process.
BOOM, meanwhile, broke the video in frames and zoomed in on the piece of paper that Sharma gives to the villager.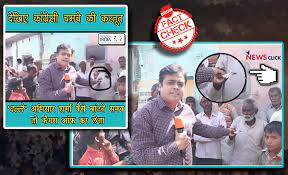 Twitterati troll Sharma
The journalist has claimed in his tweet that it was a newspaper clipping that he returned to the villager and not currency notes. Following this, several Twitterati have deleted their tweets and rendered apologies to the journalist. However, several tweets and Facebook posts are still being shared unabated.
Chowkidar Vikas Pandey (@MODIfiedVikas), also quote tweeted the viral video from another user Chowkidar Shwetank. The original tweet by Shwetank has since been deleted. Pandey in his tweet accused Sharma of having taken money from Congress.
Pandey is followed by Prime Minister Narendra Modi and BJP president Amit Shah.
You can access the archived version of Pandey's tweet here.
Another Twitter handle from which the tweet is still being retweeted and shared is that of @Being_Humor.
The Twitter handle hasn't pulled down the tweet despite Sharma's warning. The archived version of the tweet can be accessed here.
The video can be viewed here and its archived versions can be accessed here and here.
A previous version of the article said the handle Modified Vikas deleted his tweet, which is not the case.