Gender
FactCheck: Did Uma Bharti's Torture Of Rapists Curb Rape Cases In MP?
Rape cases in Madhya Pradesh have been the highest between 2003-2015 with less than 1/3rd of the accused getting convicted.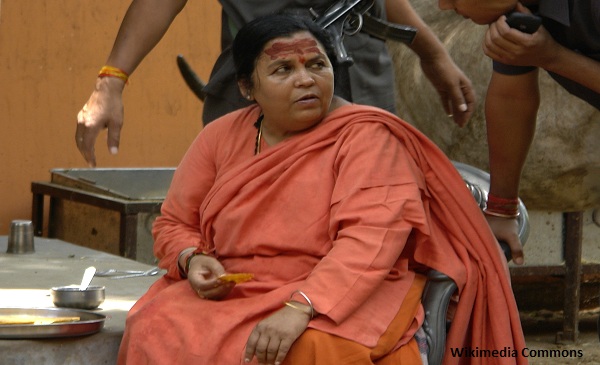 Union Minister for Water Resources created a flutter in Agra today while campaigning for the Uttar Pradesh Assembly elections by describing the extreme torture methods used on rapists under her regime as Chief Minister of Madhya Pradesh during December 2003 - August 2004.
Speaking to a large crowd, Bharti said, "The rapists should be hung upside down and beaten till their skin comes off. Salt and chilly should be rubbed on their wounds. That is what I had got done when I was CM," taking a dig on ruling Samajwadi Party while campaigning in Agra. She was referring to the brutal gang rape of a mother and daughter on Bulandshahr highway last year.
She also added that when a police officer objected to such treatment of the accused she said, "I told him people who behave like 'danav' (demons) have no human rights. Their heads should be cut off like Ravana's"
Quite ironical it did not occur to the former chief minister that third degree torture methods are not permissible under the law, however serious the crime charged against the accused are. These are part of the checks and balances kept under law to ensure that the courts are the final arbiter of justice and not vigilante groups or investigating agencies.
While Bharti played to the gallery by supporting extreme steps, keeping in line with the mood of the voters due to rising cases of crime against women, there is no evidence that her extreme torture methods succeeded in bringing down the number of rape cases in Madhya Pradesh.
As per National Crime Records Bureau, rapes reported increased from 2,738 in 2003 to 2,875 in 2004, a jump of 5%.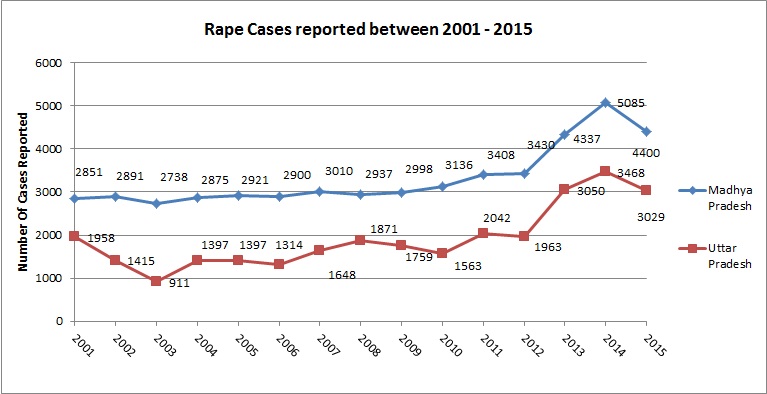 Source : National Crime Records Bureau
Comparing the same period with Uttar Pradesh where Bharti is an MP and campaigning for the BJP, the numbers were much lower in the period between 2001 to 2005.
Moreover for years, Madhya Pradesh has reported the highest number of rapes in the country. In 2001, it was the only state that crossed 2,000 reports on rape while the second highest was 1,958 in Uttar Pradesh. The trend continues till 2006 after which in 2007, rape reports in the state increased to 3,010 followed by 2,106 in West Bengal.
We see, the number jumped above 5,000 in 2014. However, in 2015 it came down to 4,400 followed by Maharashtra with 4,048 reports.
To give Madhya Pradesh the benefit of doubt, it is quite possible that in other states, there are huge under reporting of rape cases due to societal pressures and lax procedures followed by the police.
But there is no denying the fact that rape has remained a major crime issue in Madhya Pradesh as compared to other states.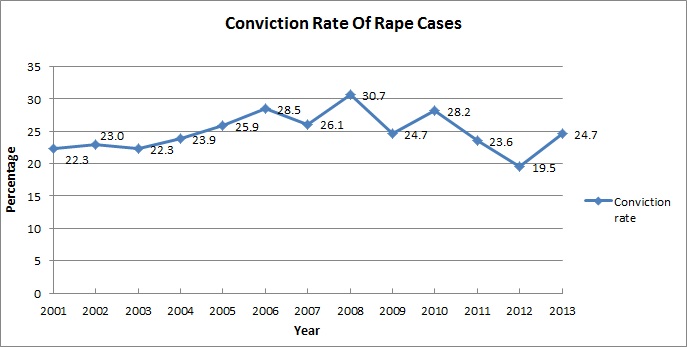 Source : National Crime Records Bureau
A closer look at the conviction rate shows that Madhya Pradesh has a dismal record of less than 1/3rd of the rape accused getting convicted including the period when Bharti was the chief minister in 2003-2004.
This is precisely why activists have always demanded strong laws that protect rape survivors by delivering speedy justice through fast track courts. Also, sensitizing police officers on building a water tight case against the rape accused to ensure conviction is another big challenge that state governments need to look at.
Maybe, Uma Bharti should take a closer look at data before making tall claims at election rallies.
Do you always want to share the authentic news with your friends?
Subscribed Successfully...
Enter Valid Email Id