FactCheck Alert: From Rising Digital Payments To Universal Biometric By UN Verified
BOOM's Fact Check List as the facts get lost in the rush of following news. Also a roundup of what else is making news in India.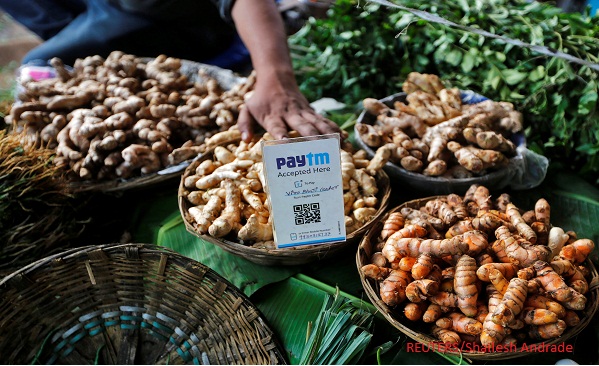 An advertisement board displaying a QR code for Paytm, a digital wallet company, is seen placed amidst vegetables at a roadside vendor's stall in Mumbai. REUTERS
FactCheck 1 : Prime Minister Narendra Modi's personal website www.narendramodi.in claimed a few days back that India has started adopting digital payments ever since the BJP came to power in 2014. The infographic was highly shared across social media. BOOM examined the claims using data released by The Reserve Bank Of India (RBI) and have found them to be correct. But what about the post demonetisation months? Have the gains made during the month of November and December 2016 been sustained? Read our fact check by Sneha Alexander.
India Adopting Digital Payments? Yes, But A Long Way To Go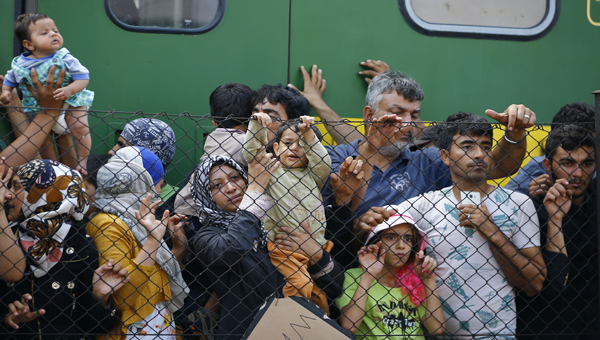 Migrants stand in front of a train at Bicske railway station, Hungary, September 4, 2015. 
FactCheck 2 : Is the United Nations planning universal biometric identification for all of humanity by 2030? Does the UN plan to have biometric identification cards in the hands of every man, woman and child on the planet by 2030? Sounds outlandish, but when you search biometrics online, controversies and conspiracies are never far behind. BOOM takes a closer look and tries to separate fact from fiction. Stay tuned.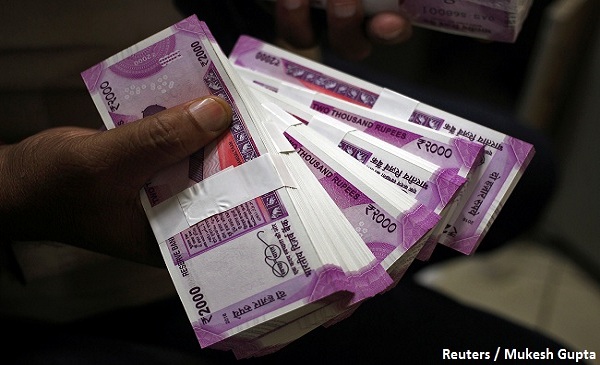 A cashier displays the new 2000 Indian rupee banknotes inside a bank in Jammu, November 15, 2016. 
FactCheck 3 : 11 Of 17 security features of Rs. 2,000 note cracked, forcing the central government into panic mode to prevent counterfeits, reported the PTI on Sunday. But did the government claim in December 2016 during the process of demonetisation that the new notes cannot be counterfeited? BOOM examines the statements made by government officials, the official statistics of fake notes in the system and will bring you a fact check. Stay tuned.
Hindu population is less than 2% in J&K, there was a design by previous govts to not to hear us: Ashoke Pandit, Activist #MinorityDebate pic.twitter.com/hh3lErvltt

— TIMES NOW (@TimesNow) March 28, 2017
FactCheck 4 : A Times Now tweet on March 28, 2017 said this, "Hindu population is less than 2% in J&K, there was a design by previous govts to not to hear us: Ashoke Pandit, Activist". Is this number true? BOOM examines the claim and speaks to Ashoke Pandit to find out if this quote can be attributed to him. Stay tuned for our fact check.