COVID-19 Outbreak: Difference Between Quarantine And Isolation
The health practices are differentiated by whether the exposure to a contagious disease leads to presence of the disease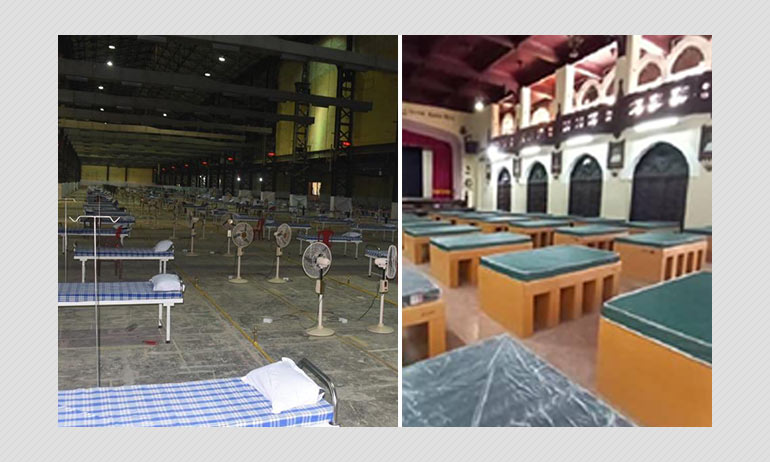 The words quarantine and isolation have been interchangeably used since India reported a spike in COVID-19 cases in March 2020. However, both the words describe different stages of exposure to a pathogen, disease, or sickness.
Both are public health practices to prevent people from spreading as well as contracting a disease from a contagious person.
India had first started screening passengers arriving from China and Hong Kong on January 17 and had prescribed self-quarantine and home-quarantine for travellers while admitting patients who exhibited symptoms and had tested positive highlighting the difference between quarantine and isolation. Other countries soon followed and by March 4, India decided to screen all passengers travelling from abroad.
Also Read: Did India Start Screening Passengers For Coronavirus Since Mid-January?
The Brihanmumbai Municipal Corporation (BMC) has two separate COVID-19 care centres (CCC) type -1 for quarantine facilities and type -2 for isolation facilities. Quarantine facilities have over 40,000 beds while isolation facilities have over 29,000 beds.
Quarantine
Quarantine is when people who have been exposed to a contagious disease are restricted and separated to check whether they are sick or will contract the disease.
It is a preventive measure to contain the spread of the disease if the person has been exposed.
In the context of COVID-19, India started quarantining passengers with travel histories to foreign countries and later started quarantining contacts of people who tested positive for SARS-CoV-2 to ascertain if they tested positive. It also helps in understanding the trajectory of the disease along with contact tracing for newer patients testing positive.
Over a period of time, medical professionals working with patients who tested COVID-19 positive were also quarantined. This was followed by quarantining the migrant labourers who were walking back home, arriving via road, or through Shramik trains.
India restarted domestic flights on May 25 and passengers travelling through these flights are also being screened and quarantined.
As the number of cases increased, quarantine measures have also increased
Quarantine camps are present across the country. Hotels, lodges, buildings, schools have been converted into makeshift and transit quarantine camps. People under home quarantine are also being actively tracked by health officials.
For COVID-19, a 7 to 14- day quarantine day is being followed.
Isolation
Isolation is the public health practice of separating a person who is exposed and infected by a contagious disease from the population to prevent the further spread of the disease.
In the context of COVID-19, people who have tested positive have been shifted to isolation wards.
The Ministry of Health and Family Affairs has divided these isolation centres into three major broad categories.
COVID Care Centres are where asymptomatic or patients with mild symptoms and have tested positive are kept. These have been created across stadiums, schools, colleges, and sports complexes, gymkhanas.
Dedicated COVID Health Centres are smaller hospitals with available oxygen support while Dedicated COVID Hospitals are the ones that have ventilators and ICUs.