COVID-19 Easier To Transmit Through Human Contact Than Surfaces: CDC
The Centres for Disease Control and Prevention says that person-to-person transmission is the primary way COVID-19 spreads.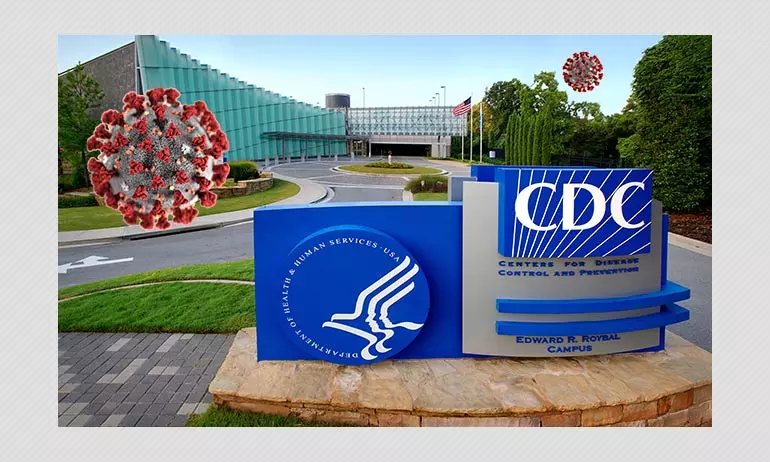 The Centres For Disease Control and Prevention (CDC), the apex health agency of the United States of America revised its COVID-19 transmission guidelines stating that the virus SARS-CoV-2 transmits more easily through directly coming in contact with a positive patient rather than touching surfaces.
This news about the virus not spreading easily through surfaces is important as a widely referenced, non peer reviewed study in the New England Journal of Medicine spoke about the virus lasting in air as well as on surfaces for a few days.
Also Read: Message Claiming Coronavirus Lives On A Surface For 12 Hours Is Misleading
The CDC's findings focus on human to human transmission as the primary way of spread of the SARS-CoV-2.
The CDC updated its revised mode of transmission guidelines on May 21.
What Does The CDC Say?
Person-to-Person Transmission
The CDC says that SARS- CoV-2 is spreading very easily and sustainably between people. It also mentions that this current virus is spreading more efficiently- that is it is easier to transmit and get infected by SARS-CoV-2 over the influeza virus. However, it is not as easy to be infected by coronavirus as it is by measles which is more contagious.
The CDC believes that the virus spreads between people who are in close proximity and are within about 6 feet of one another. The virus is transmitted through respiratory droplets that are produced by an infected person and can land or be inhaled by passerbys.
The virus can also be spread by people that are not showing symptoms.
Other Modes of Transmission
The CDC believes that touching surfaces infected by the virus and then touching their own mouth, nose, or possibly eyes could be a potential mode of transmission of the virus but it is not the primary method of how the virus is transmitted.
The risk of the virus spreading from pets to humans is very low. On the other hand, there have been cases of animals contracting the virus from humans. Pets such as cats and dogs were found to be infected by COVID-19.
WHO's Modes of Transmission
The World Health Organization has emphasized for droplet and contact precautionary methods for people around and tending to COVID-19 patients.
BOOM has contacted the WHO to understand if any mode of transmission is easier to transmit over the other, The story will be updated once the WHO responds.
Updated On:
2020-05-22T18:30:03+05:30