Explainers
COVID-19 Crisis: India Likely To Face Its Fourth Recession
After the RBI, 3 research houses have released estimates that India will be witnessing a recession this fiscal.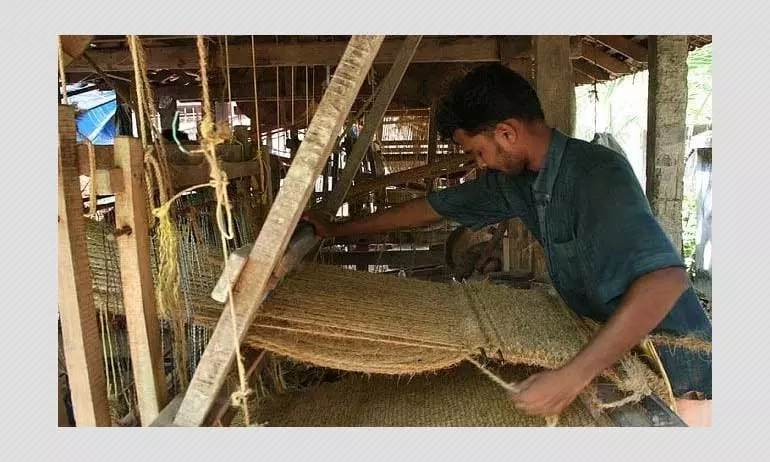 The Indian economy will contract in the ongoing financial year, according to estimates released by three research houses. They estimate that the Indian economy will contract anything between 5% to 6.8% during financial year 2020 - 2021 (FY21). These houses, namely the research desk of the State Bank of India, Fitch Ratings and CRISIL, estimate that India is slated to witness a recession in its economy this fiscal. These estimates come just days after Governor of the Reserve Bank of India, Shaktikanta Das, said that the Indian economy would witness negative economic growth this year, even though he stopped short of providing a point estimate. An economic contraction, contrary to growth, is when an economy becomes smaller over a given period of time.

"Given all these [lockdown and social distancing] uncertainties, GDP growth in 20-21 is estimated to be in negative territory", the RBI governor said on May 22.

Also Read: RBI Says Growth To Be Negative; Extends Moratorium By 3 Months
According to the International Monetary Fund, the world economy already is in the midst of a recession. Large economies on the world -- namely France, Germany, Italy and Japan -- too are in the middle of one.
A recession has no formal definition, but economists generally regard a 'technical' recession to be a GDP contraction occurring over two successive quarters (source: IMF).

The Indian economy has been in a state of lockdown since March 25, which has been imposed to curb the spread of the ongoing COVID-19 pandemic due to a coronavirus outbreak. To mitigate the crisis, the government has announced a mega economic package named 'Aatmanirbhar Bharat Abhiyan' amounting to ₹20 lakh crore, and the RBI has deployed almost ₹8 lakh crores worth of monetary measures, which is a part of the package.
But according to these houses, India is still looking at its economy launching off the ledge this fiscal.

BOOM rounds up these reports, and what they have to say about a recession.
1. CRISIL

Through a report titled 'Minus Five', CRISIL estimates that India will see a contraction of 5% over FY21, setting the stage for India's fourth recession on record in the last 69 years.
In fiscal year 1958, 1966 and 1980, India saw monsoon related agricultural shocks that caused recessions. This pandemic induced recession would be a first of India, and the first recession since liberalisation in 1991.

"CRISIL forecasts India's GDP growth to fall off a cliff and contract 5% in fiscal 2021", says the reports, adding that that the first quarter will suffer a staggering 25% contraction, about 10% of India's real gross domestic product [GDP] could be permanently lost. Earlier, CRISIL estimated that India would have grown at 1.8%, down from 3.5% estimated.
The study projecting this estimate assumes that the lockdown will continue May 31, although with restrictions easing, a normal monsoon and that crude oil will be below $30 a barrel, to provide a cushion for the economy. The report also says that while Aatmanirbhar Bharat may be worth ₹20 lakh crore, or 10% of GDP, the actual fiscal cost to the government would just be a tenth of that.
Read this story here: Aatmanirbhar Bharat Economic Package: How Much Will It Really Cost?
2. SBI Research

SBI's research desk estimates that India will witness negative growth in FY21 to the tune of 6.8%. This would imply that the Indian economy would get smaller by 6.8% by the end of the financial year. SBI's research desk has estimated this in their May 26 edition of their publication 'Econwrap'.
Further, since the lockdown took effect at the fag end of FY20, they estimate FY20's growth to be at 4.2%. The first quarter of FY21 will see a massive loss in GDP growth, at close to 40%, but the second quarter may see a sharp recovery of 7.1% due to pent up demand. The third and fourth quarter too may see recoveries of an average of 6%. The report also believes that the government may come out with a new package later this year.

SBI's research desk has estimated that the total loss to GSDP [gross state domestic product] will be Rs. 30.33 lakh crores. The top 10 states account for three-quarters of this loss. Maharashtra will contribute 15.6%, Gujarat 8.6%, Uttar Pradesh 8.3% and Tamil Nadu 9.4%.

Finally, SBI states that based current trends, the 7-day moving averages indicate that the number of cases may peak by mid-June, starting June 20, followed by a steep fall till August, and a gradual flattening of the curve by September. However, this can quickly change due to the cyclone in West Bengal and the returning of migrant labour.
Also Read: How COVID-19 Might Change Domestic & Global Migration
3. Fitch Ratings

On May 26 in its latest 'Global Economic Outlook', Fitch Ratings has presented a downward revision of the global economic contraction, stating that it will be worse than earlier estimated.
The major contributor to this downward revision is India. Fitch now estimates that India will see its economy contract by 5% by March 2021, down from a previously estimated growth of 0.8% for the same period. It attributes this to the world's most stringent lockdown, that has lasted a lot longer than expected, and where economic activity has been weak.
"World GDP is now forecast to fall by 4.6% in 2020 compared to a decline of 3.9% predicted in our late-April GEO. This reflects downward revisions to the Eurozone and the UK and, most significantly, to emerging markets (EM) excluding China", according to Brian Coulton, the chief economist at Fitch.
EMs excluding China will fall 4.5% this year, as compared to 1.9% before.
Do you always want to share the authentic news with your friends?
Subscribed Successfully...
Enter Valid Email Id