Apple iPhone 12: All We Know About Upcoming Flagship Phone
The iPhone 12, the latest generation of Apple's flagship smartphone, is rumoured to be released in October.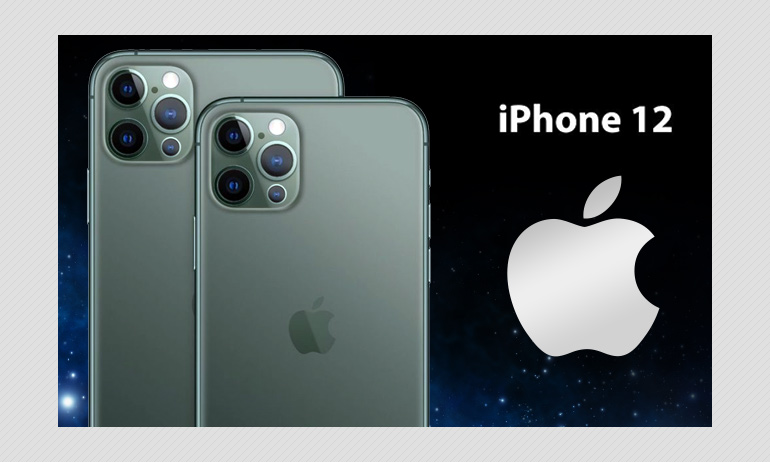 The iPhone 12 is debuting in October 2020; and it comes on the heels of the iPhone 11 and iPhone 11 Pro, Apple's most expensive phone which launched in September 2019. The iPhone11 Pro had a standout feature in its three-lens camera and amazing battery life.
Apple usually launches a new iPhone every fall, and the iPhone12 is now likely to debut in October according to a new report by DigiTrends. While many features are expected to be familiar, rumours are flying thick and fast about some new additions. So much so that people are already assuming the iPhone 12 will come with many of these new features.
We did a detailed fact check to see what we actually know about the iPhone12.
Here are some of the top rumours about iPhone 12's specifications, and what we know about them to be true:
Design
Rumour: Apple will have a curved edge display, just like iPhone 11.
What We Hear: Speculation has been rife since Apple Analyst Ming-Chi Kuo reported in June 2019 that the iPhone 12 will have the slab-sided design like the iPhone 4, but will still feature curved glass edges around the display, like the iPhone 11. This realignment is in sync with the design change that is also evident in the slab-sided design of the new iPad Pro, which gave Kuo's report more currency.
Why It Matters: The design change will give you a better grip on the new iPhone (lots of users complained about the iPhone 11 slipping and dropping), and a refreshing new design.
Fact: No official confirmation.
Display
Rumour: iPhone 12 will have an LCD screen
What We Hear: A report in DigiTimes has cited industry sources says, Samsung Display has obtained nearly 80 per cent of the overall panel orders for Apple's next-generation iPhone series tentatively dubbed iPhone 12 slated for launch later this year".
Samsung has been supplying displays for Apple since iPhone X.
Why It Matters: An OLED screen will mean a brighter colour display, deeper blacks and reds. An OLED display can also possibly mean a thinner screen.
Fact: No official confirmation
Charging Port
Rumour: Apple is going to use a USB-C charging port
What We Hear: Apple is planning to stick to the lighting charging point for iPhone 12, according to Fudge, an Apple Insider who has provided reliable information in the past.
Why It Matters: All iPhones have had a lighting charging point, so if you are a pre-existing Apple User, you can use the same charging cord.
Fact: No official confirmation.
Processing Power
Rumour: Apple is using the A14 chipset for its processor
What We Hear: Apple will upgrade to A14 chipset, benefiting from its Taiwanese manufacturing partner TSMC, which is also responsible for manufacturing A12 and A13 chipsets for iPhone X, iPhone 11 respectively. The new A14 chipset will be made with a brand-new 5nm process.
Why It Matters: The A14 chipset will ramp up the phone's performance to the level of a current Macbook Pro.
Fact: No official confirmation.
Connectivity
Rumour: All iPhone 12 models will get a full range of 5G connectivity.
What We Hear: Front Page Tech's Jon Prosser, a reliable Apple Insider, reported that only the premium models will get a full range of 5G, and Apple has cut 5G millimetre wave (mmWave) support from its entry-level models.
Apple 12 Pro and iPhone 12 Pro Max will get mmWave 5G, with a speed that can reach 2,000Mb/s.
iPhone 12 and the other basic model will have a mid-band 5G that has the speed of 400Mb/s.
Why It Matters: While mmWave 5G can hit an amazing speed, it has terrible reception indoors. The mid-band 5G, which is the sort that's been rolled out with many other new phone releases this year like the OnePlus 8 Pro and Samsung Galaxy S20 Ultra, works great indoors, and the range can be measured in miles.
Fact: No official confirmation.

Apple did not respond to a questionnaire sent by BOOM Live.
Updated On:
2020-06-06T11:11:35+05:30