Explainers
WhatsApp Channels Go Live In India: Here's How It Works
As WhatsApp introduces Channels in India along 150 other countries, here's a breakdown of its features and functionality.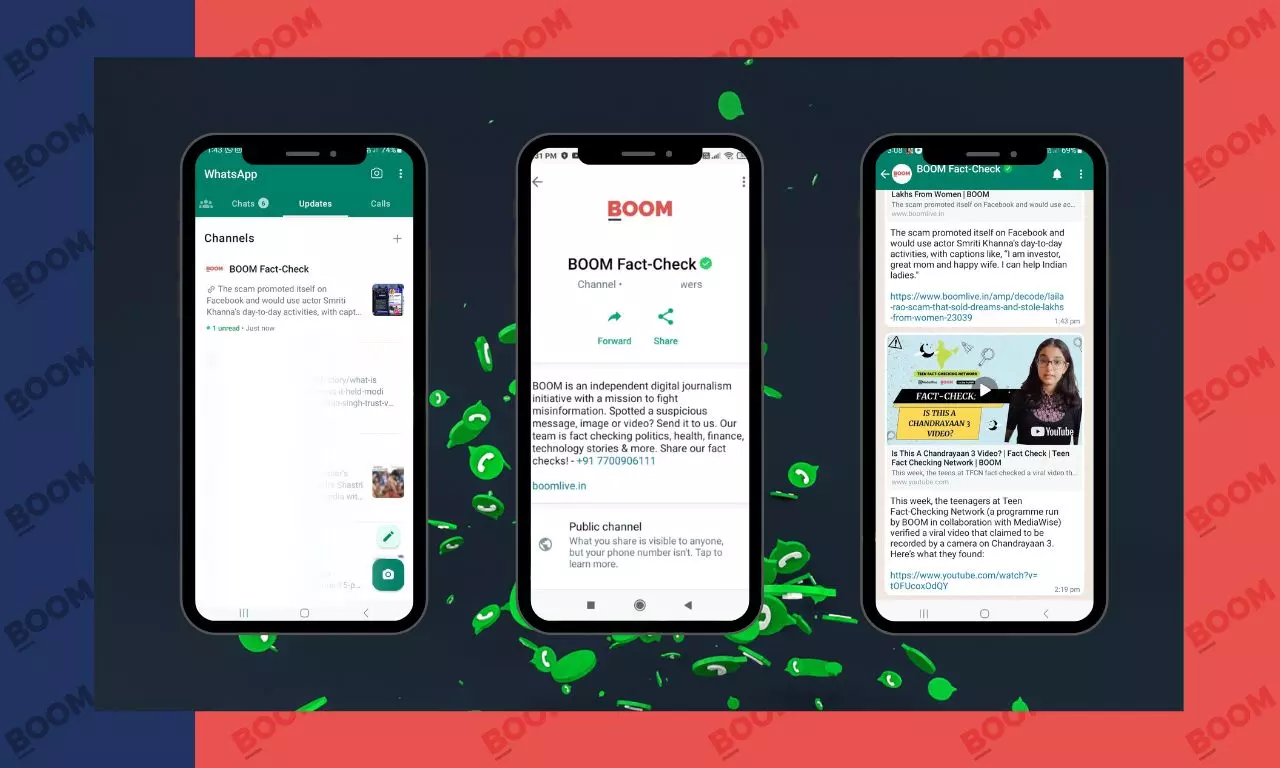 WhatsApp has officially launched its new broadcast feature, Channels, in India along with 150 other countries. The messaging platform announced this roll out on Wednesday, stating that it will be accessible to all users in these countries over the next few weeks.
Meta's WhatsApp, like Instagram's Broadcast channel feature, now allows users to engage with their connections through one-way channels, simplifying the distribution of messages to huge groups of recipients.
According to WhatsApp, the Channels will run separately from the regular chats, ensuring that people who choose to follow remain anonymous to other followers. Functioning as a unidirectional broadcasting mechanism, it will allow administrators to post text, images, videos, stickers, and polls while protecting both administrators' and followers' privacy.
Announcing the feature, Meta said, "WhatsApp Channels are a one-way broadcast tool and deliver a private way to receive updates from people and organisations that matter to you, right within WhatsApp."
How does WhatsApp Channels work?
WhatsApp's new Channels feature is being introduced under a new tab called "Updates". Users will be able to access Status updates and the channels they choose to follow from here, keeping them separate from chats with family, friends, and communities. They can also access channels via invitation URLs exchanged in chats, emails, or posted online.
In order to join a channel, users need to update their WhatsApp application to the latest version from the Google Play Store (for Android) or the App Store (for iOS). On opening WhatsApp and tapping on the Updates tab, one can choose from the list of channels one wishes follow.
Users can find channels to follow that will be automatically filtered based on their country. They can also search for channels by name or category. Channels that are new, most active, and popular based on the number of followers, will be visible at the bottom of the page.
To follow a channel, tap on the '+' button next to its name. Users can also tap on the channel name to view its profile and description.
What are the key features?
Users in WhatsApp Channels can react to updates and express feedback using emoji in the same way that they can in Instagram broadcast channels. The total number of responses will be displayed, without the name of the user who has reacted.
Admins will soon be able to edit their updates for up to 30 days before they are automatically erased from WhatsApp's servers. Furthermore, when an admin forwards an Update to a chat or group, it will includes a link back to the channel, making it easy for individuals to access more information.
Meanwhile, in order to prevent message accumulation in channels, WhatsApp will keep channel history on its servers for a maximum of 30 days. The company is also working on features that would make updates disappear even faster from followers' devices. Admins will also be able to prevent screenshots and forwards from being taken within their channels.
In addition, WhatsApp gives administrators control over who can follow their channel and whether or not their channel is discoverable in the directory.

However, it is vital to note that channels are not encrypted end-to-end by default. This is because the major purpose of channels is to reach a large number of people. In its blog post, WhatsApp acknowledges that there may be cases where end-to-end encrypted channels for a limited audience, such as nonprofit organizations or health institutions, could be beneficial. The company is considering this as a potential future option.
BOOM now on WhatsApp Channel
Please subscribe to the BOOM Factcheck WhatsApp channel for trusted and verified news updates, as we uncover the real stories behind the headlines. Here you can also access our Decode stories, where we dissect the fascinating intersections between technology, internet cultures and society. To join our channel simply click on this link, or search for "BOOM factcheck" in the WhatsApp channel search bar and then click on '+'.
Do you always want to share the authentic news with your friends?
Subscribed Successfully...
Enter Valid Email Id