Explainers
What Is Adani Enterprises? 5 Things You Need To Know
The flagship company of the Adani Group has faced a tough week, with a crash in its stock price and a suspended FPO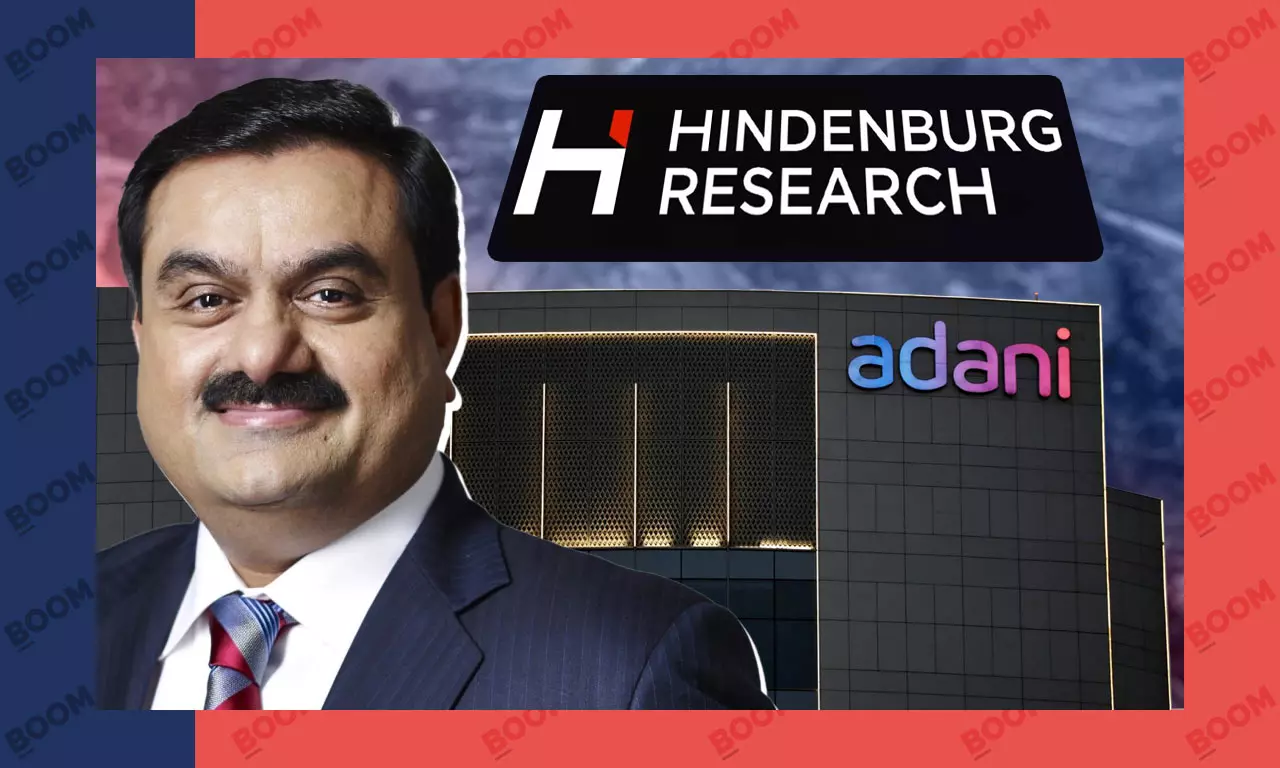 Adani Enterprises, the Adani Group flagship and a holding company for several of its subsidiaries, has had a rough week.
Just two days before the launch of its follow-on public offering (FPO) worth ₹20,000 crores, which would have been India's largest, an US-based activist short-selling group Hindenburg Research released a report accusing the Group of running a gigantic con. The report accused the group of stock price manipulation, mis-governance and fraud.
Since January 25, when the report first came out, investors panicked and dumped the group's stocks, as it collectively lost nearly $100 billion. Adani Enteprises itself has lost 47% of its value, data from the exchanges show. It ended at ₹1,584.20 on Friday, nearly half of what it was on January 25. But it staged a significant recovery from levels as low as ₹1,016 per share only in a day's trade.
Also Read: Adani Group Sees Around $100 Billion Erased In Market Cap
The FPO ran from January 27 till 31. On the last day, while the subscription to the offer managed to scrape through, it was largely boosted by institutional buyers. But a day later, with the prevailing market price being significantly lower than the floor offer price of ₹3,116, the Adani Group decided to suspend the offer and return investor capital.
Even debt markets and global indices have not spared the stock, with investment banks like Credit Suisse and Citibank no more accepting bonds issued by companies of the Adani Group as collateral. The Dow Jones removed the company from its sustainability index.

The company's stock was a top performer for investors before this hammering, giving more than 1900% returns since 2020. But with the latest crisis, the rout has wiped out its 2022 gains, data shows.
But what is Adani Enterprises, the company in the eye of the storm? Here are five things you need to know.
1. The group's flagship
Adani Enterprises is a company that has a stake in several unlisted companies in the Adani Group. While Adani Enterprises is owned by the promoter directly, as are several key listed companies like Adani Ports and Special Economic Zones, Adani Total Gas, Adani Transmission, Adani Power, Ambuja Cements (and ACC through that) and Adani Green Energy Limited.
Adani Wilmar, which listed in January 2022, is also owned by the promoter through Adani Enterprises.
Here is a flow of the Adani Group as shared in their investor presentation as of November 2022, outlining its second quarter performance for the ongoing financial year (FY23)
2. Adani Enterprises' subsidiaries
Adani Enterprises behaves like an incubator, according to a note by Care Ratings. The note says that the company has incubated several companies like APSEZ, Transmissions, renewables and power that today are standalone businesses.
There also exist significant managerial, operational and financial links between the company and its subsidiaries, the report states.
While Adani Enterprises does outline the certain companies and the sectors they operate in in the chart above, Care Ratings has listed 192 entities that are either subsidiaries, jointly controlled entities or associate companies.
This list can also be seen here as part of Adani Enterprises' financial disclosures.
Prominent ones among them are Adani Wilmar of which it has almost 44%, Adani Data Networks, Adani Defence Systems and Technologies, Adani Aerospace and Defence, Adani Water, Navi Mumbai International Airport Limited and Cleartrip.
Care Ratings' note can be read here.
The group's CFO is previously quoted saying that five companies within the group would be going public in the next five years: Adani New Industries, Adani Airport Holdings, Adani Road Transport, Adani ConneX and the metal and mining arm.
3. Key financials
The investor presentation shows the following key financials of the company as of second quarter of the ongoing financial year (September 30, 2022).
In the year ending on March 31, 2022, Adani Enterprises reported a consolidated revenue of ₹70,432 crores. Its expenses were ₹69,480 crores, of which its largest expense was towards purchases for stock-in trade at ₹55,148 crores. It's operating and other expenses were at ₹10,534 crores.
The company reported a profit of ₹952 crores and a profit after tax of ₹787 crores.
For the first half of the current financial year, Adani Enterprises reported a profit of ₹670 crores so far, and a profit of ₹432 crores.
It has a consolidated balance sheet of ₹1,01,760 crores as of end of the last fiscal year and ₹1,23,091 crores as of second quarter of the current fiscal year.
Segment wise, the audited results for FY22 show it reported an income of ₹48,871.27 crores for its 'integrated resource management' segment, ₹2.760 crores for mining and ₹2,528 crores for new energy. Its airport business gave it ₹2,517 crores and all other businesses gave it ₹16,328 crores.
4. Debt statistics
As of March 2022, the company had gross debt of ₹41,024 crores of which ₹19,372 was short term debt and ₹21,652 crores was long term debt. As of September 2022, this figure was ₹40,042 crores of which ₹12,628 crores was short term debt and ₹27,395 crores was long term debt.
The company has divided its debt into two classes: established businesses (integrated resources management, mining, new business, shipping, defence and corporate) and incubated businesses (airports and its Australian projects). Its incubated businesses carry more debt (₹29,059 crores) compared to its established businesses (₹11,965 crores).
While a component of the gross debt is debt to the founder, the external debt of Adani Enterprises as of March 2022 was ₹28,483 crores and ₹33,517 crores as of September 2022.
5. Stock performance
The company has delivered 144% returns at its highest point in 2022, despite the rout in its stock price this year.
It opened at ₹1,713 on January 3, 2022, the first day of trading, and reached its highest point on December 20 at ₹4,190.
However, the rout has returned the price of the stock even below its 2022 levels.
Nonetheless, at the start of 2020, the stock was at ₹208 apiece. Compared to that, the stock has still given more than 660% returns. At its highest point last December, that would have been 1910%.
The stocks of the Adani Group have recently been added to the Additional Securities Monitoring list across both the National Stock Exchange and the Bombay Stock Exchange.
Also Read: Battered Adani Stocks Under ASM Framework: What Does It Mean?

Do you always want to share the authentic news with your friends?
Subscribed Successfully...
Enter Valid Email Id