Voluntary Or Mandatory? DigiYatra...
Voluntary Or Mandatory? DigiYatra Trend Puzzles Airport Passengers
DigiYatra uses facial recognition technology to make security clearance at the airports a seamless and paperless process. But does convenience come with a price for privacy?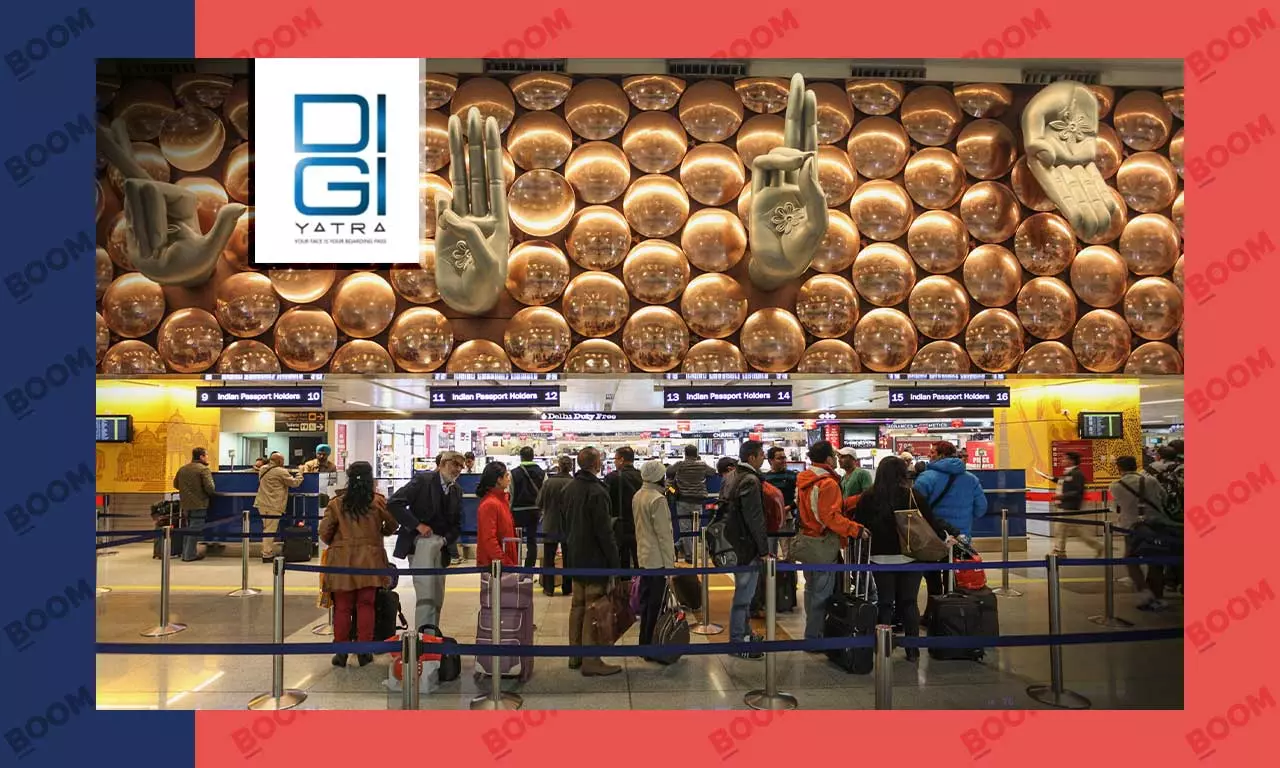 If you have been a frequent domestic flyer from Delhi, Bengaluru or Pune, then you must have come across a recent trend at these airports, where the number of gates meant for 'DigiYatra users' has drastically increased.
Many recent passengers took to X, previously known as Twitter, to share their experiences of being nudged by airport ushers to opt for Digiyatra, who "insisted that it's mandatory". One user also pointed out that at terminal 3 of Delhi airport, prominent gates only have DigiYatra entry, with just gate no. 1 being non-DigiYatra.

Although known to many, this face recognition technology has got some clueless passengers thinking it to be mandatory. However, this service is voluntary, meant to facilitate passengers by avoiding multiple identity checks at the airport. It, therefore, enables paperless travel by essentially making the passenger's face their boarding pass.

How does DigiYatra function?
The app was first launched at airports in Delhi, Bengaluru, and Varanasi and is being gradually implemented in all airports across the country. It was later introduced in Vijayawada, Kolkata, Hyderabad and Pune airports in April 2023. The service will be soon available in Chennai, Mumbai, Jaipur, Lucknow, Ahmedabad, Guwahati and Cochin.

The Digi Yatra app is a free app available for both Android and iOS phones. By providing information such as their name, email address, mobile number, and specifics of an identification (Aadhaar, driving license, voter ID.), travelers can obtain a DigiYatra ID.

After entering this data, a DigiYatra ID is created; it must be shared when buying tickets. The airlines send this ID and the passenger information to the departing airport. According to a press release by the Ministry of Civil Aviation, all the passenger's data is encrypted and stored in the wallet of the passenger's smartphone and shared only for a limited time duration with the airport of travel origin where the passenger's Digi Yatra ID needs to be validated. "The data is purged from the system within 24 hours of the flight," the release said.

However, since its announcement in 2018, the DigiYatra app has been marred with concerns about privacy over its usage of biometric, in the form of facial recognition technology.
'Voluntary-Mandatory Trend'

Speaking to BOOM, tech lawyer Utkarsh Kumar, called this coercing "a clear case of lack of informed consent". He said, "This is a part of the old voluntary mandatory trend as was adopted during Aadhaar. It is worrisome that the government which has the onus of spreading awareness to obtain informed consent is facilitating it."

After the 9-judge bench privacy judgment, any data collection has to be with the consent of the user or with a proper law, both of which are absent in this case, said Kumar

The privacy judgment refers to the landmark Justice K.S. Puttaswamy vs. Union of India case of 2018 which upheld the constitutional validity of the Aadhaar Act, declaring privacy to be a fundamental right.

The bench stated that any invasion of the right to privacy, to be justifiable, must meet the threefold requirement of (i) legality, which postulates the existence of law; (ii) need, defined in terms of a legitimate State interest, and (iii) proportionality, which ensures a rational nexus between the object and the means adopted.

Although the Digital Personal Data Protection Bill, 2023 (DPDP) has been passed in the Lok Sabha, this week, it is not "comprehensive enough", according to Dhruv Garg, a Delhi-based tech policy advisor. "It still needs further re-look at how to ensure data protection as a matter of right when it comes to personal data shared with the government, " said Garg.

According to an analysis of the DPDP bill by the Internet Freedom Foundation, the bill exempts the government and fails to "put into place any meaningful safeguards against overbroad surveillance which weakens the right to privacy of Indian citizens."
Clearing the air around the issue, the Ministry of Civil Aviation shared a statement with BOOM, which read, "The airport kiosk-based registration is completely optional and voluntary. Digi buddies at the airport guide and handhold passengers to enroll at the registration Kiosks. However, it's completely optional and passengers have the choice to enroll or not."
It further said, "There is no force being applied, but a choice being given. Since kiosk enrollment is a human driven effort, there may be some cases which might be misinterpreted by a few passengers as forcible enrollment."
Concerns around DigiYatra

According to Garg, any public digital service which stores sensitive personal information needs to be ultra secure. "We have seen that there are lapses in such systems in the past, for example, the CoWIN incident. Data protection measures around government initiatives need to be even more secure than the private sector cases, which is not the usual case," he said.

Furthermore, Garg pointed out that DigiYatra is an ecosystem and may not be limited to a single government entity. "Involvement (present or future) of third parties including for-profit private entities at any level of data processing needs to be scrutinised," he said.

The most important concern, according to Garg, remains that of surveillance. "We need the system to ensure that it is not used to police the movement of citizens or for surveillance. Strict restrictions on further use of the data is necessary."

According to Kumar, DigiYatra fails to recognise the digital divide in India where still a large majority is learning to use complex internet technologies. "Nowadays, we are noticing increasing congestion and long waiting times as the rise in air passenger traffic is mainly due to rising middle class and small-town passengers. "

As many of them do not possess requisite smartphones and technology, the forcing people to use DigiYatra will lead to exclusion of many passengers who are not adept to technology.
Logical course of action for passengers

As DigiYatra is not mandatory and in the face of being nudged to opt for it at airports, passengers must demand alternatives. Kumar said, "The officials are duty bound to offer you alternatives to DigiYatra and facilitate physical scan boarding. If you are being coerced to adopt DigiYatra and you don't consent to it, make sure you raise a concern either in the complaint book there or online on PG Portal of Government of India."
The PG portal refers to the public grievance portal where citizens can lodge grievances and ask for redressal. This service is provided by the Department of Administrative Reforms and Public Grievances.

According to Garg, nudging people to opt for DigiYatra accounts for significant impact on the rights of the citizen where they may not have a complete knowledge of how their data is being used. "Though, there may not be easy legal remedies for individuals. However, increasing public discourse may be the best way forward," he said.


Do you always want to share the authentic news with your friends?
Subscribed Successfully...
Enter Valid Email Id
---