Explainers
Karnataka's IAS Officer Vs IPS Officer: What Is The Spat About?
IAS officer Rohini Sinhduri and IPS officer D Roopa have been engaged in a public quarrel over the past week.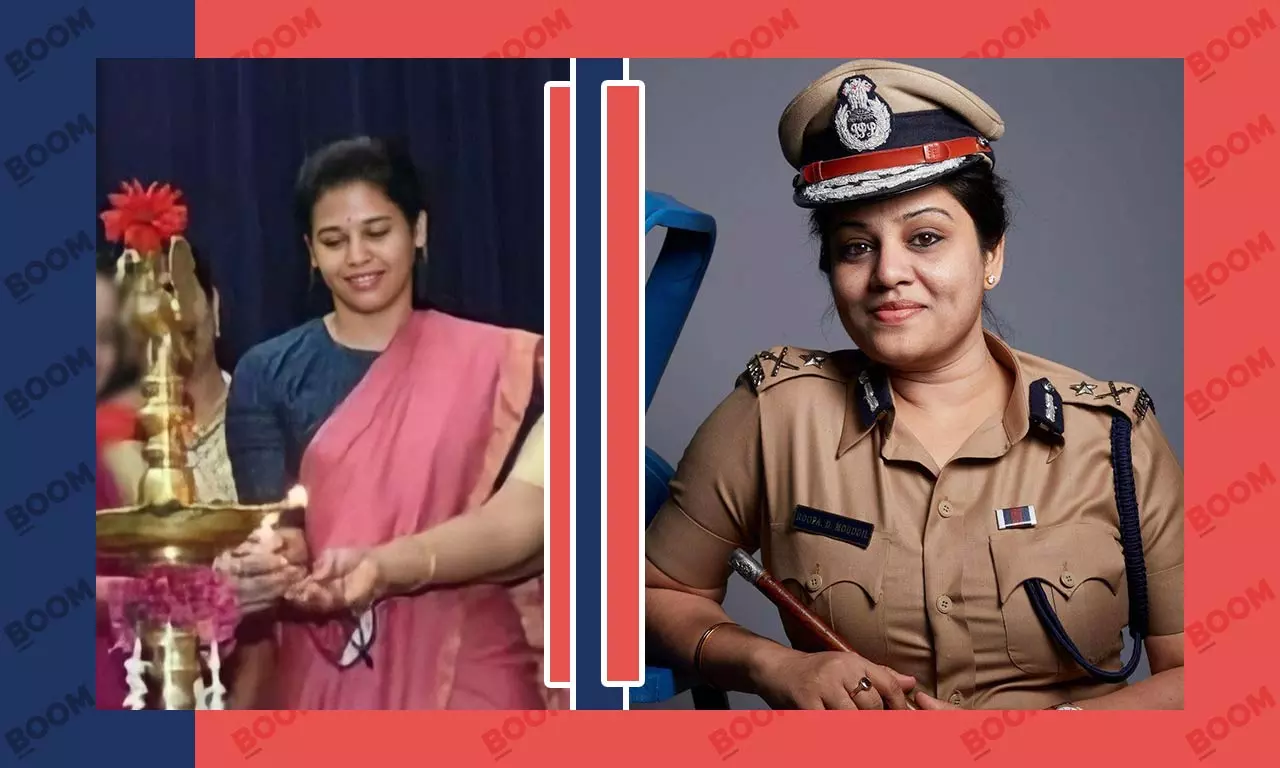 A social media spat between an IAS and and IPS officer in Karnataka over the past few days prompted the transfer of the duo early this week, reports said.
IPS officer D Roopa, who is the Karnataka State Handicrafts Development Corporation Managing Director, accused IAS officer Rohini Sindhuri of corruption and misconduct. Sindhuri is the Muzrai Department Commissioner. A government of Karnataka notification dated February 21, 2023 named the officers among several others who are being transferred with "immediate effect".
The public spat between Roopa and Sindhuri started on Monday on social with the former even sharing former's personal photographs. Roopa alleged that Sindhuri had shared these photographs with male IAS officers.

Here is a look at the controversy between the two Karnataka bureaucrats:
What started the quarrel?
Early this week, Roopa took to social media and leveled charges of corruption and misconduct against Sindhuri after she allegedly met JD(S) MLA Sa Ra Mahesh.
"What does it mean to go to negotiation? What is she trying to cover up? What about your lack of duty or your corruption?" Roopa said a long Facebook post.
She also posted some personal photos of Sindhuri and alleged that she had shared them with "male IAS officers".
"Pictures like this may feel normal. But, what does it mean if a female IAS officer sends one to one or two or three IAS male officers and many such pics? This will not be her private matter, it is a crime according to IAS SERVICE CONDUCT RULES," Roopa wrote on Facebook, adding that probe agencies should investigate these photos.
The IPS officer also raised the issue of 24 deaths at the Chamarajanagar government hospital due to lack of oxygen during the Covi-19 pandemic alleging that a swimming pool was being built in Sindhuri's house in the middle of the pandemic.
What has the IPS officer said in official complaint?
On Monday, Roopa also filed a complaint against Sindhuri with the chief Secretary of Karnataka government requesting to pace up the investigation against Sindhuri.
"There was a preliminary enquiry report submitted to Government by Dr.Ravishankar, IAS in which the allegations against Rohini Sindhuri, IAS with respect to construction of swimming pool in Deputy Commissioner office premises at Mysore during Covid time when thousands were dying, and that too in heritage building where such kind of construction is not supposed to take place, has already been tabled before the Government," she said in the complaint.
She also accused Sindhuri of not mentioning her property of a "huge house" in Jalahalli. "It has been revealed through chat conversations wherein she also mentions that she has spent Rs.1 crore to Rs.2 crores on furniture brought from Italy, Rs.6,00,000/- on hinges for the doors (one door itself being 350 kgs as mentioned), Rs.26,00,000/- German appliances for which she has tried to get it duty free by using her influence on certain offices (there is a mention of Consul General, Frankfurt, 2005 batch officer in the chat conversations)," Roopa said.
She further alleged that Sidhuri has given Rs 10 crore to an architect company for the design of Tirupati in her native state in her "capacity as Endowments Commissioner".


Responding to the allegations, Sindhuri termed it as a "personal vilification campaign" against her. "When people in responsible positions suffer from mental illness, it becomes all the more dangerous. She has been driving a false, personal vilification campaign against me which is her standard modus operandi. She has done it in every place she has worked, including the current one which is an ex-cadre post," The News Minute quoted her as saying. The report quoted Sindhuri saying that personal photos shared by Roopa were picked up from her social media posts and were projected out of context to "scandalise" her.
Do you always want to share the authentic news with your friends?
Subscribed Successfully...
Enter Valid Email Id