Explainers
One Year Of Russia-Ukraine War: What The Numbers Tell
The military attack in the last year has left several Ukrainian cities upended, while millions of people fled their homes for safety.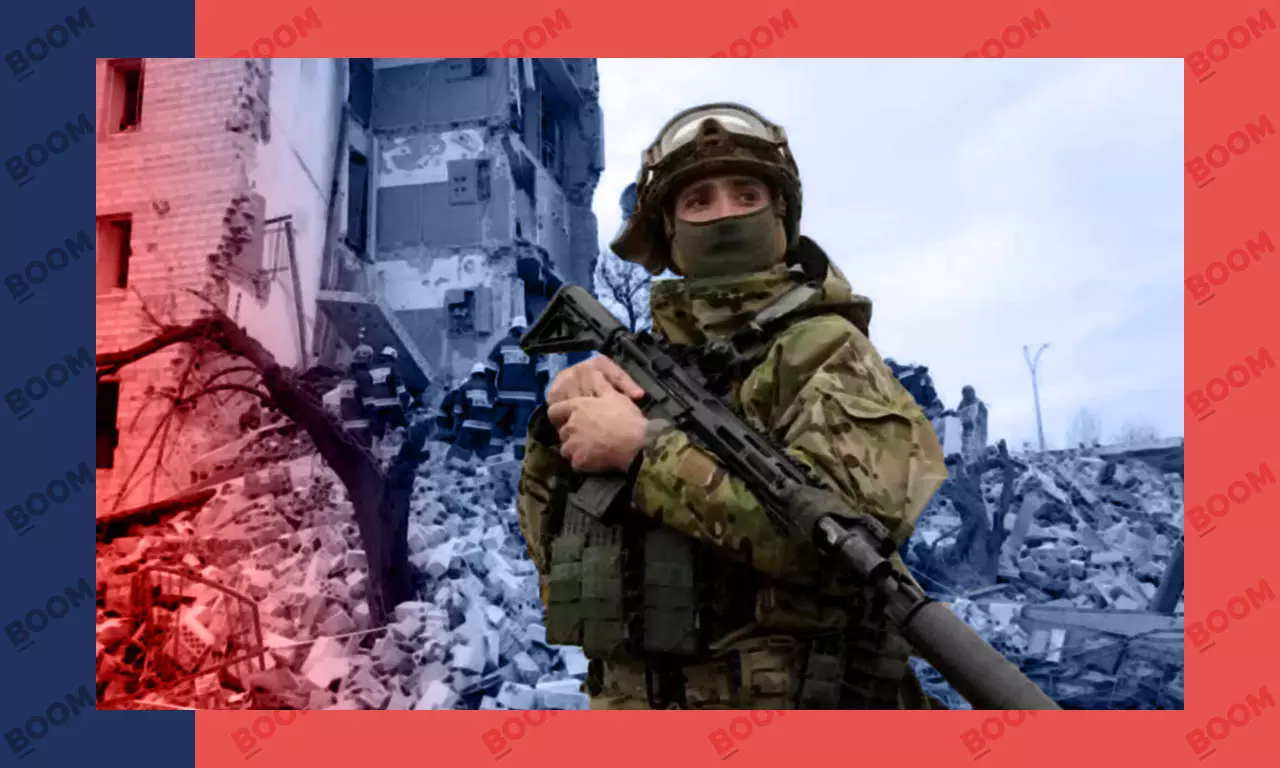 It has been one year since Russia launched an attack on its neighboring country Ukraine. On February 24, 2022, Russian President Vladimir Putin announced a full-fledged attack on Ukraine. Russia at the time of launching the attacks said it was conducting a "special military operation" to "denazify" Ukraine.
The military attack in the last year has left several Ukrainian cities upended, while millions of people fled their homes for safety.
Videos and photos shared in the initial days of the Russian attack showed people taking refuge in underground metro stations as buildings were bombed by Russian soldiers.

Here is a look at the Russia-Ukraine war in numbers:
How many people have died in the conflict?
According to the United Nations' human rights office, around 7,199 civilians have died and over 11,756 have suffered injuries in the last year of the Russia-Ukraine war.
"Most of the civilian casualties recorded were caused by the use of explosive weapons with wide area effects, including shelling from heavy artillery, multiple launch rocket systems, missiles and air strikes," UN said on February 13, adding that the actual numbers could be even higher.
"An estimated 1.5 million children are at risk of depression, anxiety, post-traumatic stress disorder and other mental conditions," it said.

'War Crimes' in Ukraine
The UN in September 2022 alleged that war crimes had been committed by the Russian soldiers in Ukraine. "Regarding the conduct of hostilities, the use of explosive weapons with wide area effects in populated areas is a source of immense harm and suffering for civilians. We observed first-hand the damage that explosive weapons have caused to residential buildings and infrastructure, including schools and hospitals. In Kharkiv city, explosive weapons devastated entire areas of the city," the UN said.

The Human Rights Watch in a report also said that Russian soldiers were committing war crimes against civilians in occupied areas of Chernihiv, Kharkiv, and Kyiv in Ukraine. "Soldiers were also implicated in looting civilian property, including food, clothing, and firewood. Those who carried out these abuses are responsible for war crimes," it said.

BBC quoted Zelensky as saying that over 400 war crimes by Russian soldiers have been documented in Kherson region alone.

Mass graves of over 400 dead bodies were reportedly found in Bucha in April 2022.

Few months later, another mass grave of over 459 bodies was found in Izium in Kharkiv, BBC reported.
People have accused the Russian forces of taking away things such as food, firewood, clothing, and other items such as chainsaws, axes, and gasoline.
Economic cost of the Russian attack
Within two months of the war, the World Bank said that Ukraine's economy could shrink by 45.1%.
"The war against Ukraine and sanctions on Russia are hitting economies around the globe, with emerging market and developing countries in the Europe and Central Asia region expected to bear the brunt," it said. "The magnitude of the humanitarian crisis unleashed by the war is staggering. The Russian invasion is delivering a massive blow to Ukraine's economy and it has inflicted enormous damage to infrastructure," World Bank Vice President for Europe and Central Asia Anna Bjerd said.
In September 2022, Reuters quoted a report saying that the Russian invasion caused over USD 97 billion in direct damages to Ukraine till June 2022. However, Ukraine would need USD 350 million to rebuild the country.
Stepping up its aid to war-torn Ukraine, the US on Thursday announced increased financial support for it. US Treasury Secretary Janet Yellen said that an additional $10 billion in economic assistance is being readied for the Ukraine in coming weeks.
"As President Biden has said, we will stand with Ukraine in its fight - for as long as it takes," Yellen was quoted as saying by Reuters.

Military losses
Over 180,000 Russian troops have suffered casualties in the ongoing conflict, while the numbers are as high as 100,000 for the Ukrainian side, a report published by the AFP said. The report quotes other sources saying that the casualties could be 150,000 for each side.
For context, from 1979 to 1989, the Soviet Union lost 15,000 soldiers in Afghanistan.

Ukrainians have found Russia's soldiers to be everything from frightened teenagers who cry when they are captured, to men who brutally torture, rape, and kill civilians and prisoners-of-war with no regard for the Geneva conventions, says Jennifer Mathers, Senior Lecturer in International Politics at Aberystwyth University.
The academician further says that the newly mobilised Russian soldiers complain about the lack of training and equipment they are given before facing combat. "This dissatisfaction has led to angry confrontations between soldiers and their commanders. There are reports that soldiers are being punished for refusing to fight. And increasingly they are appealing to the women in their families to intercede with the ministry of defence on their behalf," Mathers writes in The Conversation.
Refugees in Europe
The conflict also led to a refugee situation in Ukraine. Over 8 million Ukrainians have fled the country in the last one year, according to AFP. The UN defined the refugee crisis as the largest since World War II. Poland has taken in the highest number of refugees from Ukraine, 1.5 million. Over 5 million people have been displaced internally.
Do you always want to share the authentic news with your friends?
Subscribed Successfully...
Enter Valid Email Id