EVM Malfunction Video From UP Falsely Shared As Chhattisgarh
A 2017 video alleging EVM rigging in UP's civic poll is shared as Chhattisgarh.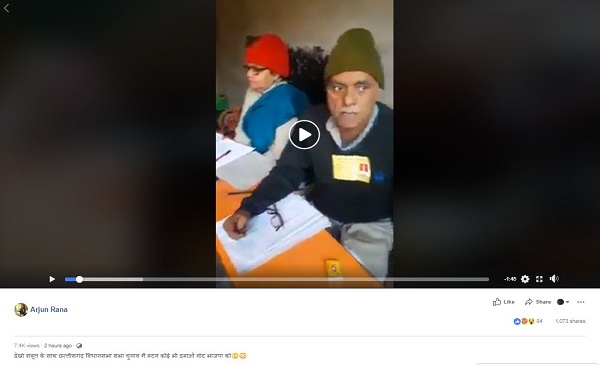 CLAIM: This is a video from Chhattisgarh showing Electronic Voting Machines malfunction and register votes for Bharatiya Janata Party (BJP) candidates irrespective of buttons being pressed.
RATING: False
FACT: The video is from Meerut, Uttar Pradesh and not Chhattisgarh. It was shot in November 2017 during civic polls in UP.
A video posted to Facebook purporting to show electronic voting machines (EVMs) were hacked and registering votes only for BJP candidates in Chhattisgarh, is false. The video dates back to November 2017 and was shot during the first phase of polling at Meerut in Uttar Pradhesh's municipal body election.
The video posted by Facebook user Arjun Rana claims that the video is proof of EVMs being rigged in favour of the BJP in Chhattisgarh. Rana appears to be a supporter of the Indian National Congress (INC) from his profile. The post was shared over a thousand times at the time of writing this story.
The video shows a crowded polling booth where a man claims that despite voting for the elephant symbol (Mayawati's Bahujan Samaj Party) his vote allegedly went to the BJP.
However, a BOOM fact-check revealed that the video is a year old and is from Uttar Pradesh and not Chhhattisgarh.
Allegations of EVM tampering arose during civic polls in Uttar Pradesh in 2017. However, the state election commission dismissed the allegations as baseless.
A man wearing a blue sweatshirt in the viral Facebook video is the same man seen in news videos of ABP News and NDTV in 2017. The man was identified as Tasleem Ahmad, according to news reports.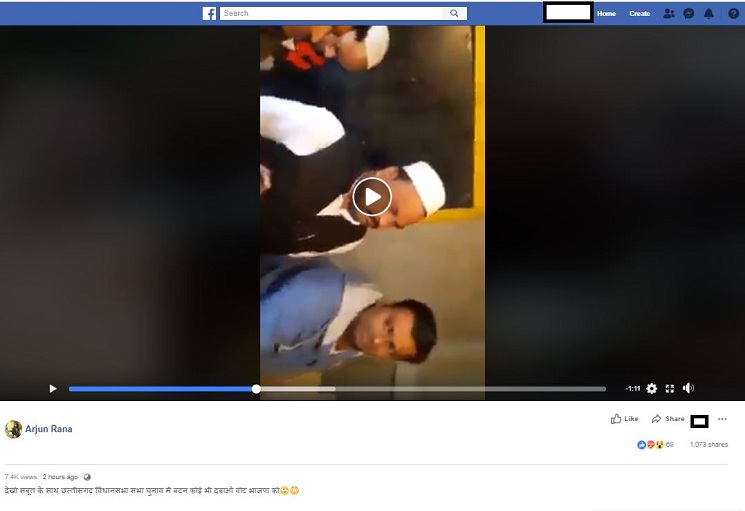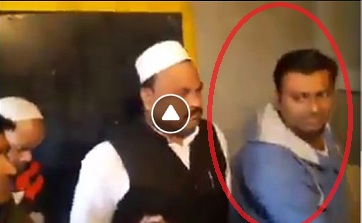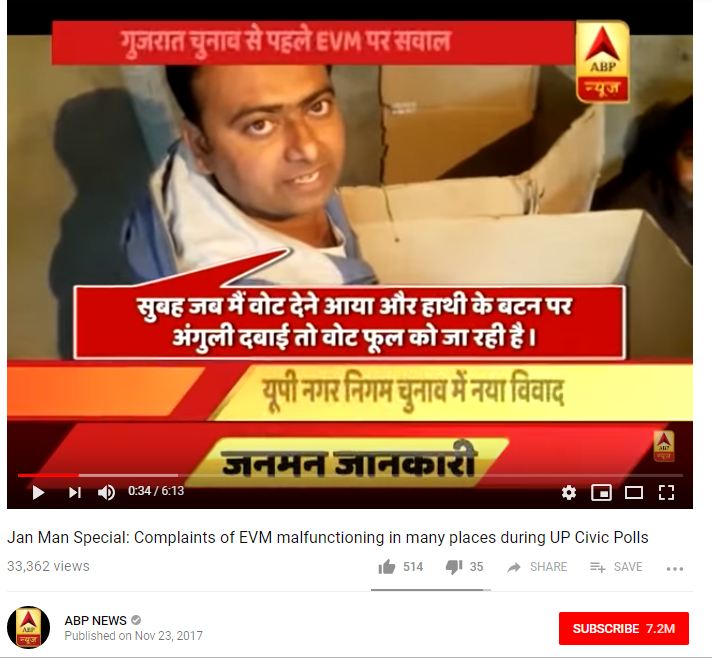 A screenshot of ABP News video from 2017 during UP civic polls
https://youtu.be/wSuUNt4B7mk?t=32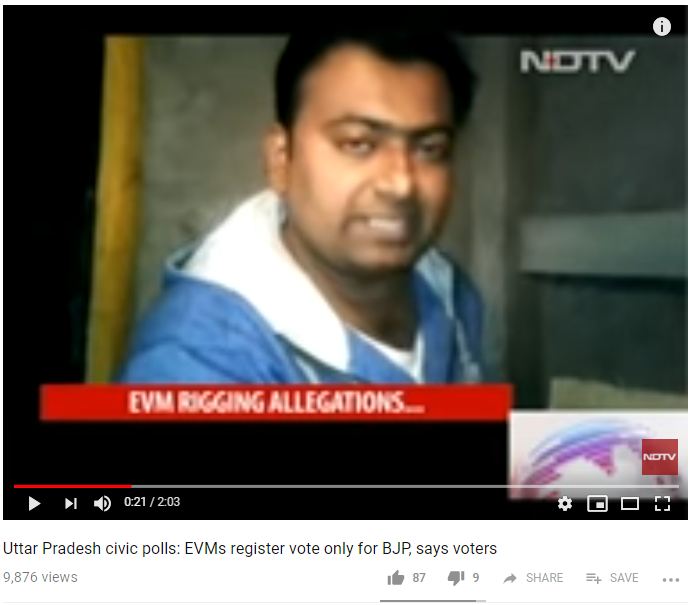 https://youtu.be/-af33Why-Fw?t=20
The same video was also uploaded to YouTube in April and May 2018.
Voting in Chhattisgarh took place on November 12 during the first phase. The second phase of the assembly election will be held on November 20. Votes will be counted on December 11.