Disturbing Video Of Man Torturing Three Minors In Pakistan's Punjab Province Shared As India
BOOM found that the incident took place in Pakistan's Punjab province in October and that the suspect was arrested.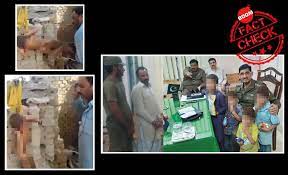 A disturbing video of corporal punishment meted out to three minor boys in Pakistan's Punjab province is being shared with a false claim that the incident took place in the Indian state of Punjab.
The clip, over four minutes long, shows a hellish scene of two young boys hung upside down, one bound by his feet and the other with a dupatta beneath his arms, as a man flogs the boys with a sandal. The latter portion of the video shows the same man thrash a third boy.
BOOM has chosen not to include the video as it involves violence involving minors.
The shocking clip is being shared with an audio message in Malayalam where the narrator claims that the horrific incident took place in Punjab, India. The message claims the children were kidnapped and were beaten as they tried to escape.
Below is the audio clip in Malayalam which is being shared over WhatsApp.
FACT-CHECK
An article by Gulf Today shows the incident took place in a village in Okara district of Punjab province, Pakistan in October this year.
The suspect identified as Yaqoob was arrested by Okara Police after the video of the assault went viral.
Gulf Today described the suspect as a 'close relative' of the family.
It was not immediately clear why Yaqoob, tortured the three children although news reports suggest they were beaten for insisting on seeing their mother. The incident was also reported by AryNews TV.
Okara Police had even posted about the same on October 19, 2019, on their Facebook page.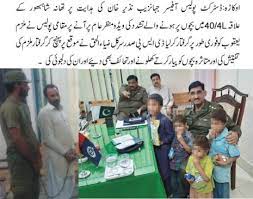 Usman Buzdar, Chief Minister of Punjab (Pakistan) also met with the children and posted a photo to his Facebook page.