Did The Wife Of Abu Dhabi's Crown Prince Carry The Ramayana? A FactCheck
Construction of the first Hindu temple in Abu Dhabi is still underway.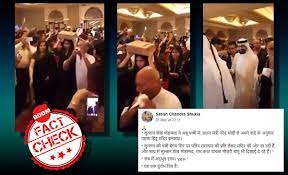 A 2016 video of an event featuring spiritual leader Morari Bapu is being shared on Facebook with a false claim that the wife of Abu Dhabi Crown Prince Sheikh Mohammed bin Zayed Al Nahyan carried the Ramayana on her head at the first Hindu temple in the country.
The 55-second clip shows a religious procession taking place indoors where a woman can be seen carrying a holy book on her head.
The caption with the video claim, "Sultan Sheikh Mohhammed, as promised to Narendra Modi, built the first Hindu temple in Abu Dhabi. The Sultan's wife, accompanied by the Sultan and religious speaker Morari Baapu, carried a copy of the holy Ramayana to the temple. A sight to behold."
(Translated from Hindi text: सुल्तान शेख मोहम्मद ने अबू धाबी में, प्रधान मंत्री नरेंद्र मोदी से अपने वादे के अनुसार पहला हिंदू मंदिर बनवाया । सुल्तान की पत्नी बेगम सिर पर पवित्र रामायण की प्रति लेकर मंदिर की ओर जा रही हैं, और साथ में सुल्तान शेख मोहम्मद, राम कथा वाचक मोरारी बापू भी दिखाई दे रहे हैं। सच में अद्भुत दृश्य। यह एक दुर्लभ चित्र है |)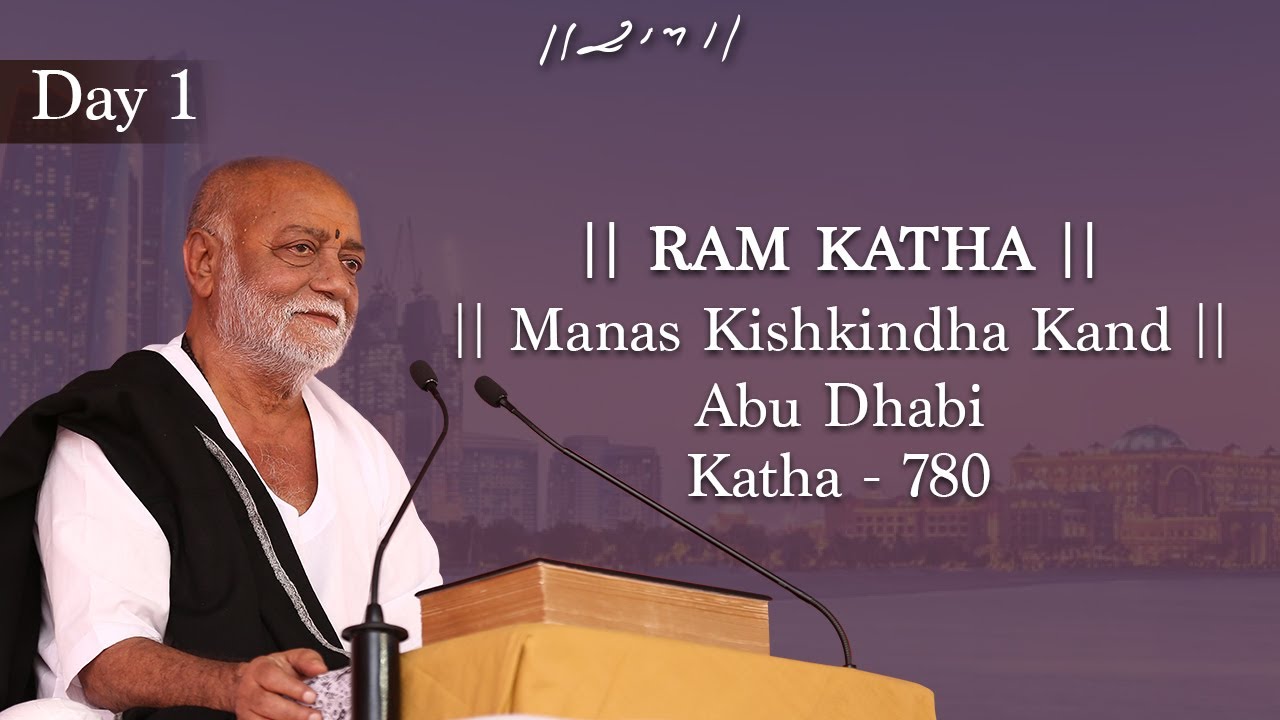 You can view the video here and access its archived version here.
The video is viral on Twitter and Facebook.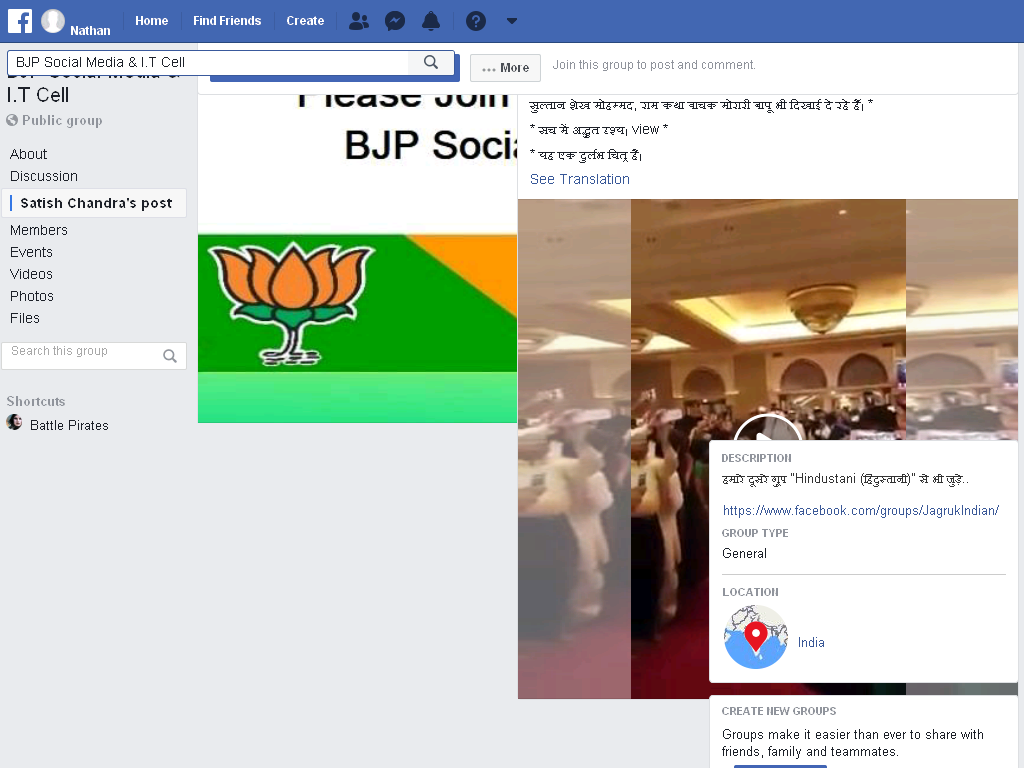 Fact Check
The claim with the viral video itself is an immediate giveaway to its falsity.
While the video claims that the Sultan's wife is carrying a copy of Ramayana to the first Hindu temple, it is important to state that the first Hindu temple in Abu Dhabi is yet to be constructed.
The foundation stone of the BAPS Shri Swaminarayan Temple or the BAPS Hindu temple was laid on April 20, 2019 and its construction is still underway.
Moreover, the foundation stone of the temple was laid by Swami Mahraj, the spiritual leader of the BAPS Swaminaryana Sansthan, and not Morari Bapu.
Below is the video from the foundation laying ceremony of the Hindu temple on April 20.
Where Is The Viral Video From?
In 2018 BOOM wrote a fact-check where several mainstream Indian news outlets wrongly attributed an Emirati columnist saying 'Jai Siya Ram' in a two-year old video, to the crown prince of Abu Dhabi. Read about it here - Indian Mainstream News Peddles Video Claiming Abu Dhabi Crown Prince Said 'Jai Siya Ram'
The man in that video was Sultan Sooud Al Qassemi - a UAE-based columnist and a prominent commentator on Arab affairs.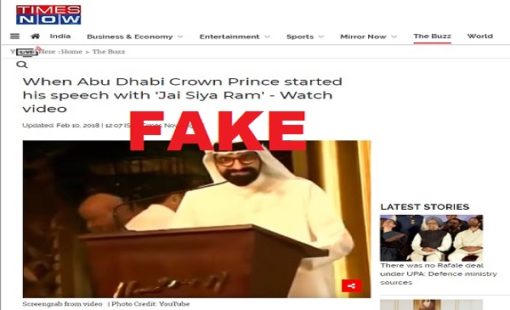 Sultan Sooud Al Qassemi can also be seen in the viral video along with Morari Bapu.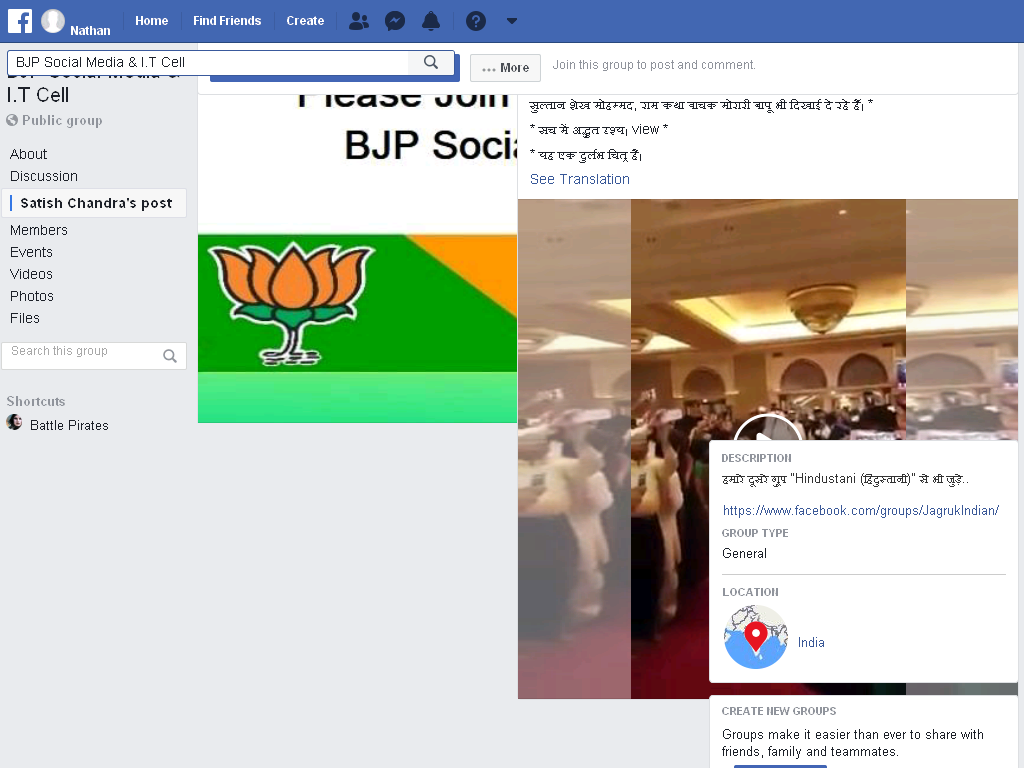 We then searched for the original video on Morari Bapu's YouTube page with keywords 'Ramkatha Abu Dhabi 2016' and found that the full version of the video. This makes it clear that the video is around three years old and not from the Hindu temple foundation laying ceremony.
Who is the woman carrying the Ramayana?
In February 2018. ABP News - in its fact-checking show Viral Sach - found out that the woman shown carrying the Ramayana on her head was the daughter of the organiser of the Ram Katha event.
Claim Review :
Wife of the crown prince carried the Ramayana to the first ever Hindu temple built in Abu Dhabi
Claimed By :
Facebook pages and Twitter handles