Did Former British PM Say India's Future Is Safe In Rahul Gandhi's Hands?: A FactCheck
While Blair met Gandhi recently in Delhi, no such statement was made on his part. But here's what Tony Blair said about Rahul Gandhi in 2008.
A post claiming former British Prime Minister Tony Blair praised Indian National Congress President Rahul Gandhi by saying India's future is safe in Gandhi's hands, appears to be fake.
The post, shared over 1500 times on the Facebook page Viral In India, is accompanied with a message in Hindi, that says, 'Britain's former Prime Minister Tony Blair meets Rahul Gandhi, says India's future is safe in his (Rahul Gandhi's) hands.'
FACT CHECK
While the meeting between the two political leaders did take place in New Delhi on January 8, 2019, the claim made by the Viral in India in its post appears to be false.
Blair met Gandhi on the sidelines of the annual conference 'Raisina Dialogues' hosted in Delhi.
In this conversation between Blair and Samir Saran, President, Observer Research Foundation, Rahul Gandhi was not the topic of conversation.
As was the case in the panel discussion at the Raisina Dialogue.
Here's what Congress' official Twitter handle shared about Rahul and Blair's meeting.
Rahul Gandhi also posted about the interaction on his verified Facebook page.
While none of the newspapers which reported the meeting between Blair and Gandhi commented on the 'praise' heaped by former on the latter, they did mention the former British prime minister praised Andhra Pradesh Chief Minister N Chandrababu Naidu.
Blair had visited Amaravati on January 7 and was all praise for AP's Real-Time Governance Society. Read The New Indian Express' article on Blair's AP visit here.
Also, while the twitter handle Tony Blair Institute tweeted excerpts of Blair's speech at Raisina Dialogue, no mention was made about the former PM meeting Gandhi.
The Tony Blair Institute for Global Change is a non-profit organisation founded by Blair. The handle handle tweets about programmes attended by him.
Tony Blair was prime minister from 1997 to 2007.
BLAIR ENDORSED RAHUL GANDHI IN 2008
BOOM also looked for other news articles which mentioned Blair and Gandhi. We found a news article from News18 dated March 21, 2008 when the channel was called 'CNN IBN'. 'Blair endorses Rahul Gandhi, calls him PM material' (archived link)
In an interview to CNN IBN's Vidya Shankar Aiyar Tony Blair was reported to have said, "I think he (Rahul) is one of the most talented, able and insightful of the younger generation of politicians worldwide, but how he ends up in your politics again, that's for you, for him and for his party to decide. But I think he has got first class mind and great commitment to India."
However, the recent statement claimed by Viral In India in 2019 does not appear anywhere else online besides its own Facebook page.
BOOM's Hindi website has fact-checked Viral In India for posting fake posts and articles several times in the past as well. Read here.
(BOOM is now available across social media platforms. For quality fact check stories, subscribe to our Telegram and WhatsApp channels. You can also follow us on Twitter and Facebook.)
Claim Review :
Britain's former Prime Minister Tony Blair says India's future is safe in the hands of Rahul Gandhi
Related Topics:
Britain, British, Congress, Fact Check, featured, India, praise, Rahul Gandhi, Tony Blair, viral, viralinindia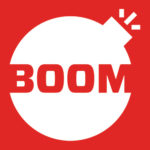 Sumit Usha
Sumit is a fact checker and the News Editor of Boom's Hindi wing. In the six years of his journalistic career, he has worked with the New Indian Express, Times of India and Deccan Chronicle. The dynamic nature of digital media finally made him take the leap from print to online, and don the hat of a digital detective.