Did Congress Use A Hearse As Campaign Vehicle In Madhya Pradesh?
Image of a truck from Jan Jagran Yatra goes viral with 'शव वाहिनी' after Congress starts Pol Khol Abhiyan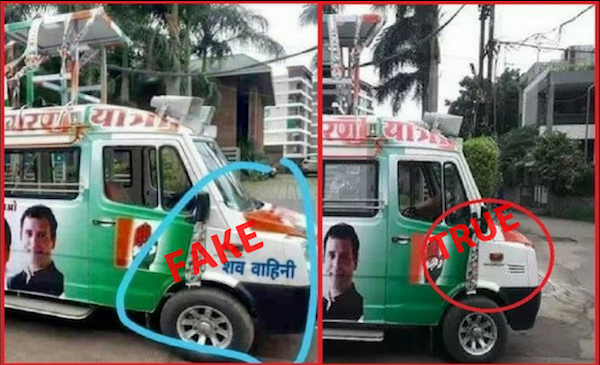 A Photoshopped image of a van with the poster of Jan Jagran Yatra that was launched by the Congress party in Madhya Pradesh is being shared by many on social media. The image has gone viral with what appears to show the words shav vahini 'शव वाहिनी' (hearse) written on it.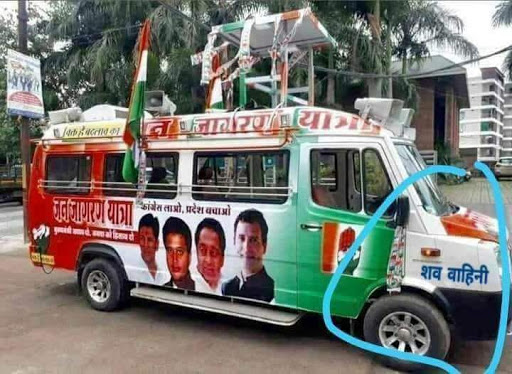 The image was sent to us by one of our readers alerting us about the photoshopped image going viral.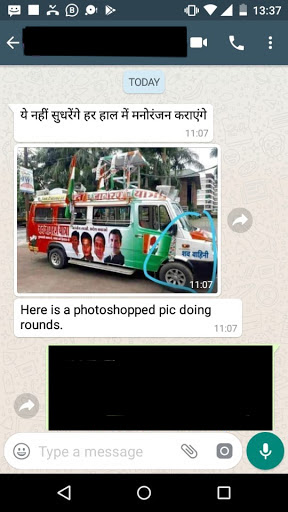 When we searched for the image with the same text, we found that many had shared the same on Facebook as well as Twitter. The posts accused the Congress party of being grossly insensitive.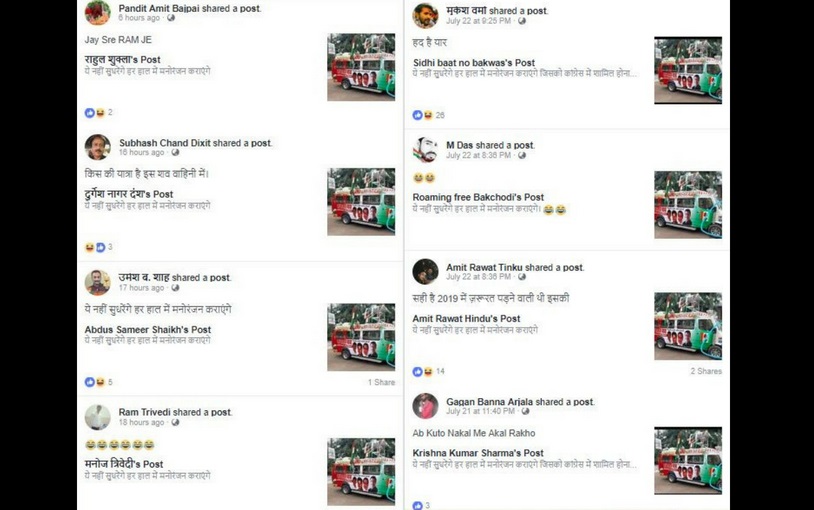 ये नहीं सुधरेंगे हर हाल में मनोरंजन कराएंगे 😂😂😂😂😂😂😂😂😂😂😂😂😂 pic.twitter.com/d58N4g7qP9

— Jenish__⭕ (@sir_jenishpatel) July 24, 2018
A simple Google reverse image search showed a report by News18 about Digvijaya Singh not being a part of the poster on the truck. The image in the report does not show 'शव वाहिनी' written on the truck.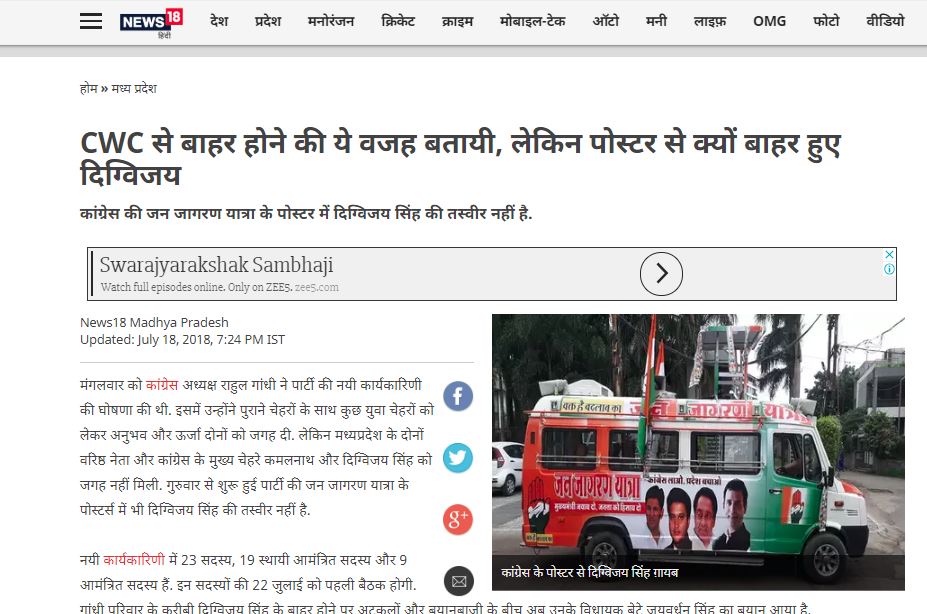 A closer look at both the images show that the location of the truck is the same and the truck has been parked at the same spot. The only difference in both the images is that they are taken from different angles. Also, the stole with the party symbol hanging from the side mirror of the truck is similar in both the images.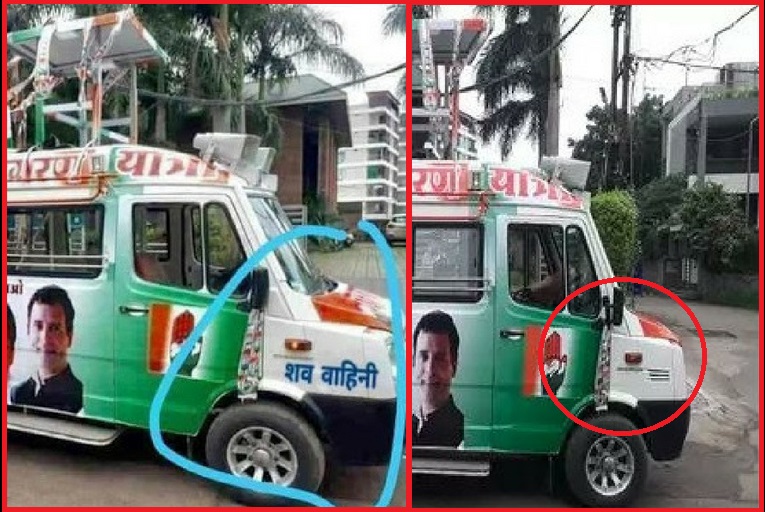 There is also a vent in the space where 'शव वाहिनी' has been imposed, which is not at all visible in the photoshopped image.
Jan Jagran Yatra was launched by the Congress in Madhya Pradesh to counter the "Jan Ashirwad Yatra" by the Chief Minister Shivraj Singh Chouhan. The Yatra by the Congress Party will take the same route as that of the "Jan Ashirwad Yatra". The state Congress working president Jitu Patwari is leading the yatra which will cover all the places covered by the CM's campaign.
The Jan Jagran Yatra is part of the Pol Khol Abhiyan as the state assembly elections are scheduled for November this year.