Explainers
Delhi Pollution: The Lessons India Can Learn From China
While India is yet to figure out how to face the current situation with pollution, China has taken several steps in a bid to clean up the air.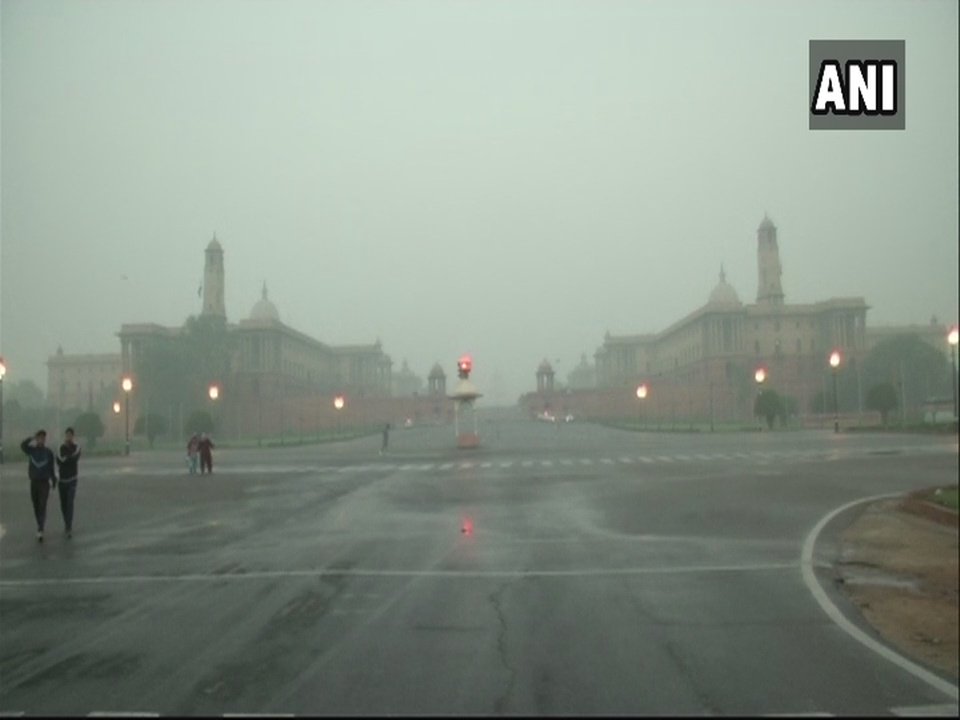 As air quality in Delhi remains a major issue and chief ministers of the three states Punjab, Haryana and Delhi play politics over Twitter, its alarming how India has failed to take concrete steps to reduce air pollution in the country's capital. Even more alarming when the Union Minister for Environment Harsh Vardhan was found downplaying the impact of pollution when he reportedly said, "No death certificate has the cause of death as pollution."
What Delhi is living through right now, is the same situation that China's Beijing has experienced in the past. But it appears the country has taken some concrete steps to get cleaner air though the results are not immediately visible.
Exposure to excessive PM 2.5 in the four major cities of Shanghai, Guangzhou, Xi'an and Beijing resulted in about 8,572 premature deaths and economic losses of $1.08 bn in the year 2012, according to a joint study by Greenpeace East Asia and Peking University's School of Public Health.
The battle to improve Beijing's air quality began in the run-up to the 2008 Beijing Olympics when China had no choice but to take drastic steps as the issue of severe pollution levels was in the international spotlight and it concerned the health of athletes.
Since then China took several measures to clean the air especially in cities like Beijing which was worse affected by toxic smog, especially during winter. One of the biggest reforms was the Action Plan for the Prevention and Control of Air Pollution implemented in September 2013. Under the plan, China planned to reduce PM 2.5 levels in the air by over 10% from 2012 to 2017.
For Beijing, the target set was to reduce PM 2.5 levels by around 30% to 60 μg/m3 in 2017 from 89.5 μg/m3 in 2013. By 2016 it reduced to 73 μg/m3. The annual average set by WHO of PM 2.5 level stands at 35 μg/m3.
PM 2.5 are particulate matter upto the size of 2.5 micrometers found in the air. These particles can easily enter the lungs and blood stream through inhalation increasing the risks of cardiovascular and respiratory diseases and cancer.
AIR QUALITY INDEX

Source: https://aqicn.org/map/china/
Here are 5 steps taken by China to reduce the impact of air pollution.
1) Systematic cut down on coal consumption
Beijing has systematically cut down on its coal consumption, the major source of pollutants and green house gases. The city is highly affected by emissions from coal burning steel factories in the Hebei province that surrounds the city.
However, in 2016 the city managed to burn less that 10 million tonnes of coal against 23 million tonnes in 2013. And, the mayor of Beijing has promised further reduction by 30% to 7 million tonnes in the year 2017. Mayor Cai Qi said, "We will try to basically realize zero coal use in six major districts and in Beijing's southern plain areas this year."
2) Control vehicular pollution – banning polluting vehicles & limiting car ownerships
Beijing has also declared its strategy for curbing vehicular pollution which includes putting 300,000 old polluting vehicles off the roads in 2017.
The 5.7 million vehicles running in Beijing contribute to 31% of PM 2.5 pollution in the city, according to a Reuters report. Cars also account for 80% of Carbon monoxide (CO) emissions in China.
The Ministry of Environment Protection of China has mandated that, "China VI" emissions standards shall be strictly imposed on light vehicles by 2020. These standards based on Europe and US standards call for CO2 emission limits of 95 grams per kilometer instead of the actual 130 grams per kilometer.
Also, China is regulating car-ownership by implementing a 'car permit lottery' as reported by the Hindu. People can own a car only if they win a lottery and to take part in it you have to meet the criteria of having lived in Beijing for at least 5 years, paid taxes and should have a driving license but do not possess a car at the present. On a monthly basis, the chance of winning the lottery is 90:1.
3) Increase the share of renewable energy in the energy mix
China is also working hard to shift to cleaner fuels and reduce its dependence on coal. The country targets to increase the share of renewable and non-fossil fuels to 15% of the total power consumption by 2020 and gradually to 20% by 2030. The National Energy Administration has decided to increase the transmission capacity so as to plug wastage of power generation out of renewable resources by 2020.
China's investment in solar and wind power generation has already shown great progress. By the year 2015, power generation through wind energy saw a 21% increase and that of solar energy by 64%.
The pace at which China is switching to cleaner fuels is also heartening. One wind turbine and solar panels enough to light a soccer field – are what China adds in an hour, according to estimates of Green Peace.
In 2016, it increased the capacity of solar energy generation by 35 gigawatts to a total of 77 gigawatts.
These efforts do not limit to increasing its renewable energy capacity. The five year energy plan (2016 -2020) also intends to create 13 million jobs in the renewable energy sector.
4) Regular inspections to curb industry and local level pollution
China has tightened its grip on factories that do not stick to environmental standards. The Ministry of Environmental Protection conducts regular inspections to find companies that violate the standards.
Beijing has also taken steps in curbing local sources of pollution that contribute to smog. Environmental police keeps an eye on open-air barbecues, waste incineration, biomass burning and road dust, as reported by BBC.
5) Increase transparency in pollution control measures
What is really making the difference in China is that there is a strong demand from the citizens to implement reforms. Pollution is one of the few issues where Chinese government seems to be transparent and responsive to citizens' needs. The government has set up pollution monitors across the country and has also made data available to the citizens. Such monitors installed near factories enable people to report violations. Thus, pollution has become one of the few topics where there is real dialogue between the government and citizens.
Do you always want to share the authentic news with your friends?
Subscribed Successfully...
Enter Valid Email Id