An 86-Year-Old Kerala Woman Is Fighting Misinformation Spread By Communist Mouthpiece
The 86-year-old told Decode that a printed and published apology isn't enough and she needs the newspaper to come to court and pay her compensation for spreading misinformation against her.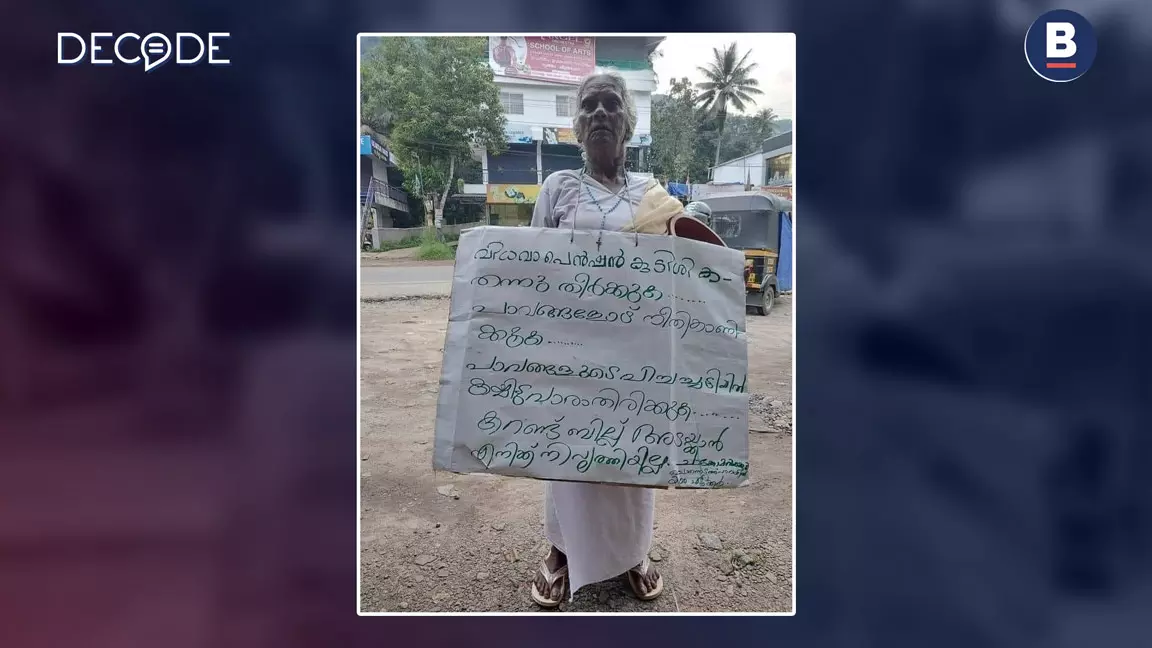 An 86-year-old homeless and landless Christian widow residing alone in a hilly area in Kerala has become an unlikely fake news fighter forcing the Communist Party mouthpiece newspaper to apologise in print.
Despite having formal education only up to Class 4, Mariya Kutty, a widow, hasn't taken a step back in fighting the misinformation. She has decided to approach the court demanding an apology and compensation from Deshabhimani, the CPI-M Kerala mouthpiece, in the court for spreading misinformation against her and her family.
On November 6, Maria Kutty and Anna Joseph, aged 80, had gone to Adimali Grama Panchayath Kerala to seek their pension. "When we went there, we were told the pension hadn't arrived." For the last five months, they hadn't received the welfare pension. "So, we bought two earthen bowls and started to beg," Maria Kutty, told Decode.
The protest was pictured by a few and shared on social media. Interestingly, the begging bowl protest drew mainstream media attention a little late.
And following that, on November 10, CPI-M Kerala mouthpiece Deshabhimani reported that the protest was staged by Indian National Congress. A few social media handles also shared the same misinformation.
The local leadership in Adimali also downplayed Maria Kutty and Anna Joseph's protest. A CPM local leader said that, "such protests aren't good for today's society."

The report reads that, Maria Kutty has lakhs in her bank account, two houses, one has been rented for Rs5,000 and her daughter and relatives are living abroad. The news report added Maria Kutty owns 1.5-acre land as she became a pawn for Indian National Congress' drama.
Even though the story had a byline, it didn't have a single quote from Maria Kutty. If Deshabhimani had talked to Maria Kutty, this story itself wouldn't have happened.
On November 11, Deshabhimani had a second story stating more details like Maria Kutty's daughter is in Switzerland. The story had a headline, "Staged drama by Congress."
When Decode asked Maria Kutty about this, she said, "my daughter is in this town and she is selling lottery tickets for survival."
Kerala is undergoing a bad financial situation. Welfare pensions, mid-day meal funds, people hotel subsidy, transport workers salary and pensions are delayed for months. The government itself had told the Kerala High Court twice this month that the state is facing a tough financial situation while responding to salary and pension delays of transport workers.
Interestingly, Deshabhimani, the mouthpiece of CPI-M, the ruling party of Kerala, carried the story to "counter" the claims of Maria Kutty and Anna Joseph. Many social media accounts "connected" to CPI-M also carried the same misinformation.
However, Maria Kutty didn't sit idle. After the misinformation was published, she went to the government local body and possessed a certificate that she doesn't own a house and land.
Maria Kutty is residing at her younger daughter's house in the same town (Adimali).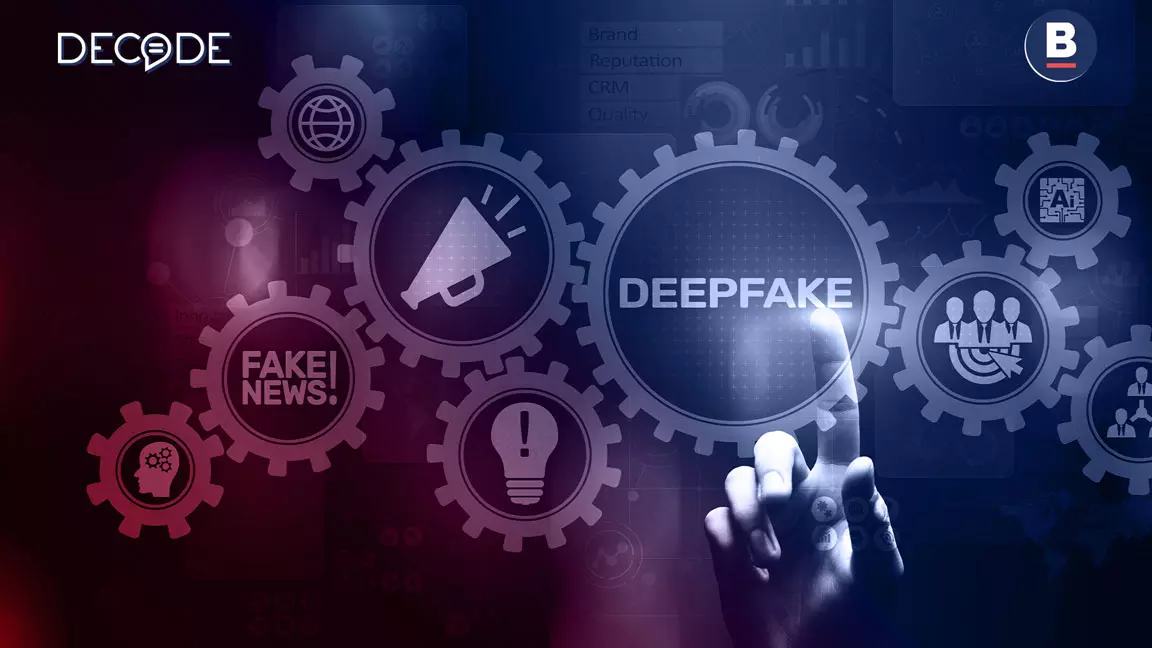 Also Read:Deepfakes: How Did It Originate And What Can You Do?

Deshabhimani had reported that Maria Kutty's daughter was abroad. When Maria Kutty possessed the certificate, she told the media that she will approach the court against Deshabhimani for misinformation.

Interestingly, on November 15, on page number 7, a single-column "corrigendum" was published in the Deshabhimani.
The report had a headline, "The house where Maria Kutty resides is in her daughter's name." The news report further read, "The house where Maria Kutty resides is in her daughter Princy's name. Deshabhimani had mistakenly reported that Princy was abroad. Maria Kutty's sister is in America. This has led to confusion."
In the last paragraph, enclosed in brackets, the news story expressed regret for reporting that Maria Kutty owns a house and land and that her daughter is abroad.
However, Maria Kutty is not satisfied with the "corrigendum" or "sorry." She told the media that she will approach the court.
On Wednesday, Maria Kutty was all over visual media.
When Decode asked about the "resistance" from the local CPI-M leadership, she said "they (CPI-M) don't have the guts to frighten her."
"Let them come to court and tender the apology. Additionally, I need them to give me compensation for misinformation against me. And I also need the court to intervene in the delayed pension issue through this case," she told Decode.
Interestingly, Kerala Chief Minister Pinarayi Vijayan and his ministers are going to travel across Kerala in the coming weeks and talk about government schemes. Such a tour is for the first time in Kerala's political history and a bus is in the making spending a little over Rs 1 crore for CM's tour has drawn flak.
Roy Mathew, a senior journalist who has been chief editor of different visual and print media, told Decode that he is seeing journalism stooping down to lowest levels these days.
"Only mud raking is happening here. No reporting at all. We can understand somebody is biased and files a biased report. But how can some print information about a person without talking to the person, which is a basic thumb rule of journalism. Deshabhimani has a track record of doing such things in the past too. As it is a party mouthpiece, such things shouldn't surprise us," he added.

Do you always want to share the authentic news with your friends?
Subscribed Successfully...
Enter Valid Email Id
---