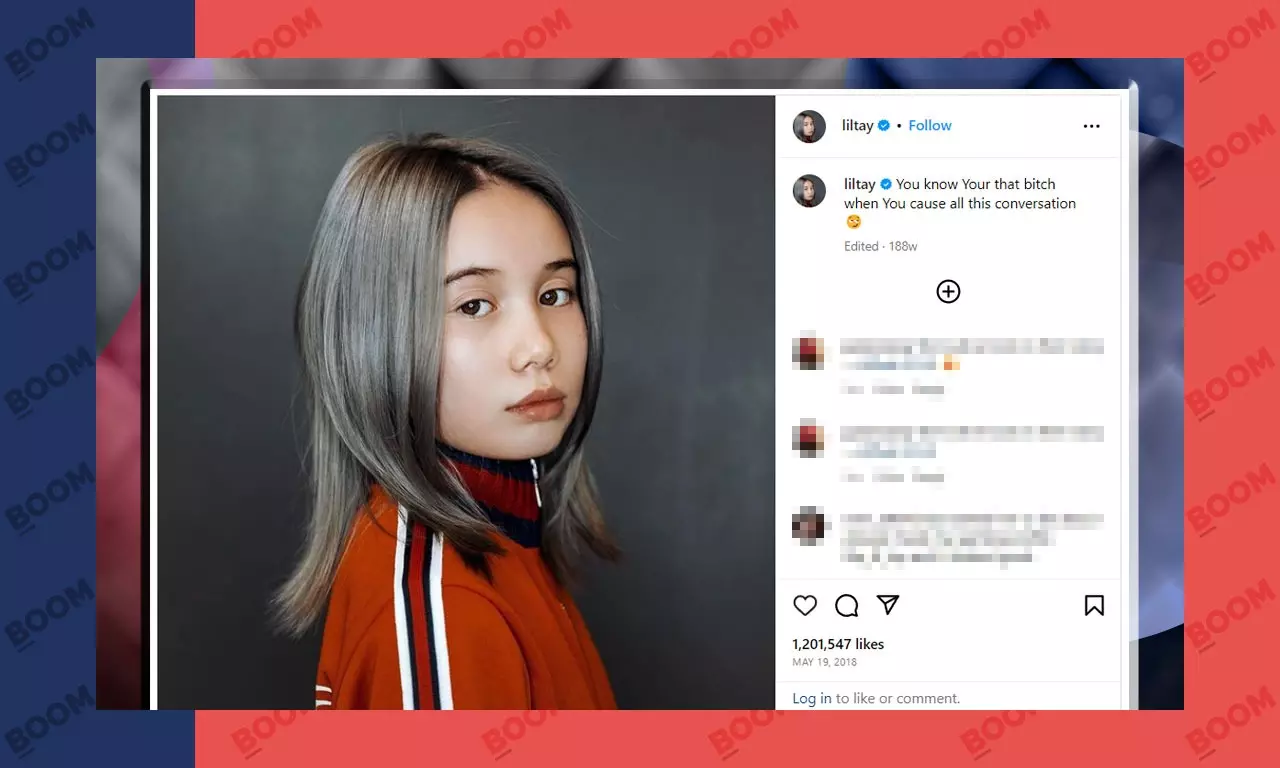 On August 9, teen influencer Lil Tay's Instagram account announced she was dead. The immediate reaction from her 3.5 million followers was "This seems suspicious." And it was because she wasn't. The Instagram post which claimed that the viral star and her brother Jason Tian were no more has now been taken down.
Tay's Death An Orchestrated Hoax or Publicity?
After it was published on August 9, the Instagram post, attributed to her family started trending on social media. With her demise, the American-Canadian rapper would've only been 16. This information was falsified when TMZ reported that the post was a hoax.
"I want to make it clear that my brother and I are safe and alive. My Instagram account was compromised by a 3rd party and used to spread jarring misinformation and rumors regarding me, to the point that even my name was wrong. My legal name is Tay Tian, not 'Claire Hope," Tay said in her statement provided to TMZ by her family. Following the Instagram post that reported her death, Tay's father Christopher J. Hope said, "I don't have any comment." The LA police department too has no record of the alleged death.

Some fans are hinting toward a publicity stunt through a revival of the child star's account. In a statement to USA TODAY, Tay's former manager Harry Tsang cast doubt on the rapper's claim that her Instagram account was hacked. "I believe the reported hacking incident may not have occurred," said Tsang, "The restoration of a compromised account on platforms like Meta/Instagram typically does not necessitate a 24-hour time frame," he continued.

Who Is Tay and Why Is She Controversial?
Tay was born in 2007 in Vancouver, Canada. Her mother Angela Tian, never married her father Christopher with the two splitting before she could turn two. In early 2018, even before she could enter her teens, Tay took the internet by storm. She began narrating her "rags to riches" story on Instagram and Youtube in late 2017. She grew up "broke as hell" in Atlanta but worked hard "moving bricks." The influencer and her mother even went on to talk about their popularity on Good Morning America. Her videos frequently featured her swearing and sometimes pretending to do drugs.
Her online persona had only started to become a phenomenon when she invited controversy by using the N-word in setting the tone for her new reality TV show, "Life With Lil Tay." At other times she could be seen flaunting Gucci belts wrapped around her likes sashes. Her toilet, Lil Tay announced, costs more than your ( to audiences) "momma's rent."
A Case of 'Sharenting'?
But was it Tay who had found a captivated audience? Or could it be a 'sharenting' act? A term used to describe parents over-sharing explicit details about their children on social media for collaborations or more. Who gets the money through online partnerships?
The lines remain blurred. Interestingly, Jason was Tay's stage brother who was also one of her primary caregivers after their parents split. He was the only one who has access to her Instagram account, Vox reports. He coached her on what to say and how to say it. He studied famous YouTubers in an attempt to become one. On at least one instance Jason urged his little sister to hurl racial slurs. Jason has taken Tay to Los Angeles to "pursue her career." During her time in California, Tay created content with bigwigs including Jake Paul, rapper Chief Keef, and the American DJ Diplo.

Eventually, Tay's father filed a court order requiring that Tay return to Vancouver and close her Instagram account. She stopped posting on her account in 2018 until the hoax post about her death grabbed everyone's attention. "He's (Jason) a fame-obsessed teenager who was uneducated about the entertainment industry," Diomi Cordero, a former talent manager told The Cut.

Do you always want to share the authentic news with your friends?
Subscribed Successfully...
Enter Valid Email Id
---