Bengaluru's Modi Masjid Not Named After PM Modi
Modi Masjid was originally built 170 years ago, and named after Hazrat Modi Abdul Ghafoor, a wealthy donor.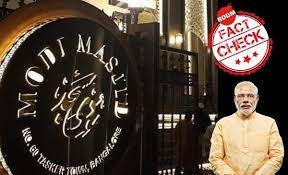 A photo of Modi Masjid, a Bengaluru mosque, is viral on Twitter with false claims that the mosque has been named after Prime Minister Narendra Modi.
The tweet, which has been 'liked' more than 1300 times at the time of writing this article, has a set of two unrelated images - a signboard of Modi Masjid and an interior shot of a mosque with a flex of Narendra Modi attending an Islamic gathering.
Click here for an archived version of the tweet.
Fact Check
BOOM ran a keyword search with "Modi Masjid Bengaluru", and found a video on YouTube which documents the inauguration of Modi Masjid in Bengaluru after its reconstruction.
Background of Bengaluru's Modi Masjid
In the video, Maulana Syed Altaf Ahmed, President of Modi Masjid, informs that the mosque was built almost 170 years ago. It was named after Modi Abdul Ghafoor, a wealthy donor. He says, "The Modi Masjid is more than 170 years old. Hazrat Modi Abdul Ghafoor contributed towards the construction of the mosque. During those days, only 60-70 people could offer prayers in the mosque." Ahmed further added that Modi was a title given to Hazrat Modi Abdul Ghafoor by the British.
The mosque was reconstructed recently.
BOOM found that the second image being shared as the interiors of Bengaluru's Modi Masjid is originally of the Saifee Nagar Masjid, Indore.
The picture in the viral fake tweet consists of a flex hanging from a first floor parapet, which the community kept in one of the halls of the mosque complex to show the interaction between the Prime Minister and the Syedna.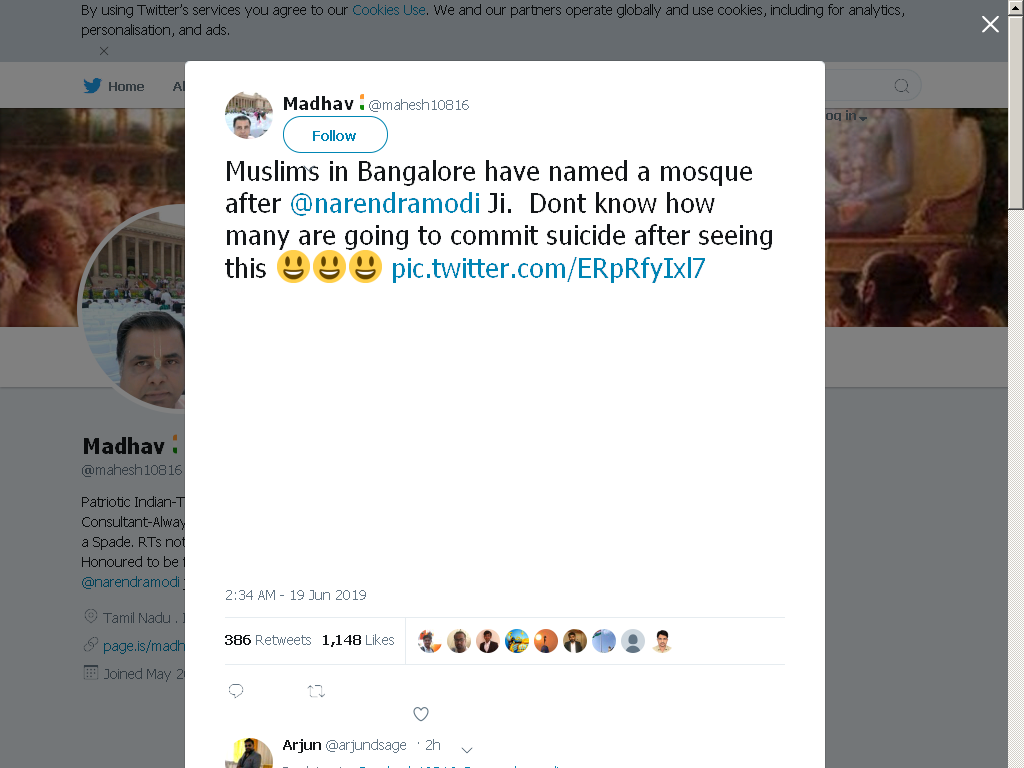 BOOM spoke to members of the Dawoodi Bohra community who were present at the Saifee Nagar complex during the days of who confirmed the location of the hall.
Prime Minister Narendra Modi met Dr Syedna Mufaddal Saifuddin, an Islamic scholar in Indore in September, last year. The former tweeted about the same.
Also read: Manmohan Singh Fan Page Shares Photoshopped Pic Of Modi Wearing A Bohra Cap
Claim Review :
Modi Masjid in Bengaluru is named after the Prime Minister
Claimed By :
Twitter user