Fact Check
A Sports Photographer Cried After Dhoni's Wicket & Other News You Almost Believed
In this week's News You Almost Believed, we bring you the truth behind viral photos and videos.
Here's this week's round-up of the News You Almost Believed.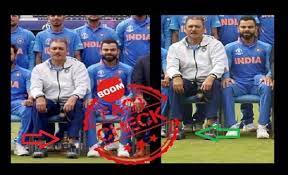 Three close-up images of an Iraqi photographer Mohammed Al Assasawi weeping as he looks through his camera's viewfinder are being shared along with an image of Mahendra Singh Dhoni leaving the field after getting run-out in Wednesday's match. But the claim is false, the Iraqi photographer's photo was taken after his football team's exit at the hands of Qatar at the AFC Asian Cup in January. Read the full story here.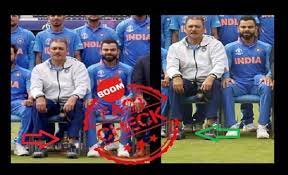 An image purporting to show a bottle of alcohol placed below the chair of Ravi Shastri, coach of the Indian cricket team, during a team photograph, is viral. But the image has been poorly edited by adding a cropped photo of a bottle of Jack Daniels whiskey to it. Read more facts about the story here.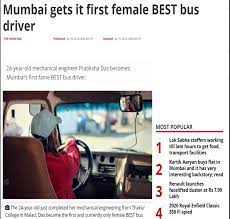 24 year old Pratiksha Das is being celebrated on social media as Mumbai's first woman BEST driver but BOOM found several marquee news outlets confused a bus driving course for Das joining the BEST and got the story horribly wrong. Read the detailed story here.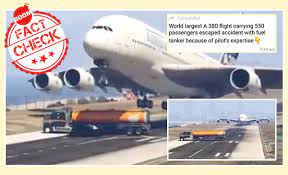 A video purporting to show a near collision between an Airbus A-380 aircraft carrying 550 passengers and an oil tanker is viral on social media. The 51-seconds clip shows an oil tanker cross the runway with an A-380 descending perpendicular to it. The aircraft manoeuvres to miss the oil tanker by a whisker. But BOOM found that the video is a computer -generated imagery. Read more about the video here.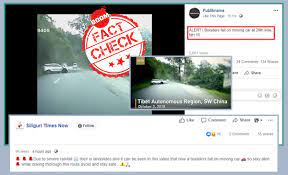 A video showing a moving car hit by a huge boulder rolling down the side of a mountain in China is being shared with the false claim that the accident occurred on the National Highway 10 (NH10) that connects the India – Bangladesh border via Siliguri to Gangtok. BOOM reported more details about the video. Click here to for the full story.
Do you always want to share the authentic news with your friends?
Subscribed Successfully...
Enter Valid Email Id