2015 Video Of Desecrated Idols Of Goddess Kaali Passed Off As Recent
Facebook posts revive a 2015 video showing desecrated idols of Kaali.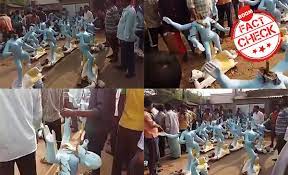 A four-year -old video of desecrated idols of Goddess Kaali is being shared on social media with a misleading caption barely a month before festivities celebrating Goddess Durga begin.
"Durga idols being prepared for Navratri desecrated in West Bengal," reads the caption with the viral video.
(Hindi: पश्चिम बंगाल में नवरात्रि के लिए बनाई जा रही माता की मूर्तियों को खंडित किया गया।)
You can watch the video below and access its archived version here.
The video shows several broken idols of what seems to be Goddess Kaali. In the background a man can be heard saying, "they have hurt our religious sentiments."
The video is viral from several Facebook pages and Twitter handles with different captions. Some captions go as far as saying 'after Kashmir, it's West Bengal's turn'.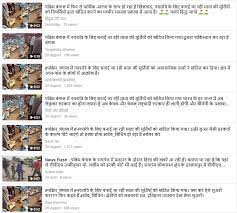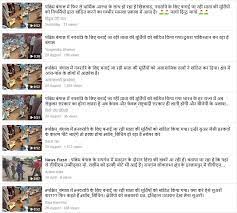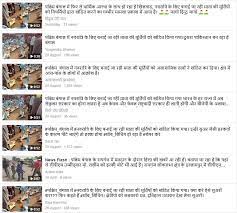 Fact Check
BOOM ran a reverse image search on one of the frames from the video and traced it back to 2015. The same video had been uploaded on YouTube on November 10, 2015 with the caption '25 idols of Maa Kali are desecrated at Hooghly, WB'.
BOOM also found the same video, uploaded on a Right Wing page Welcome To Hinduism in 2015, accusing people from Muslim community of desecrating the idols.
We tried looking for news reports on the incident but could find none. BOOM also tried reaching the Hooghly police for more information and the report will updated once we hear from them.
While BOOM could independently not establish where in West Bengal the video was from, we were able to trace it back to 2015.
Claim Review :
Idols of Goddess Durga desecrated in West Bengal ahead of Navratri
Claimed By :
Facebook pages and Twitter handles