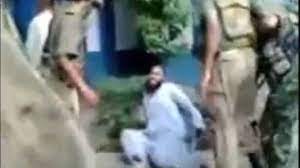 A video, dating back to 2009, showing Pakistani soldiers brutally interrogate two men suspected to have links with the Taliban, has gone viral in India with a false claim that it shows Indian Army soldiers beating up Kashmiri Muslims.
The ten minutes and 17 seconds video shows soldiers raining blows and kicks on two men, as an officer standing nearby gives instructions. The soldiers also beat the men with a belt and a whip.
The suspects getting beaten can be heard pleading in Pashto and the word 'Taliban' can be a heard a few times in the video.
BOOM received the disturbing video on its WhatsApp helpline number (7700906111) inquiring about its authenticity.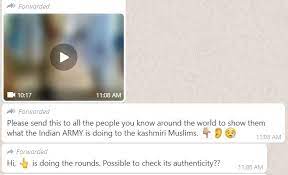 The video is now viral on social media with the caption: "Please send this to all the people you know around the world to show them what the Indian ARMY is doing to the Kashmiri Muslims."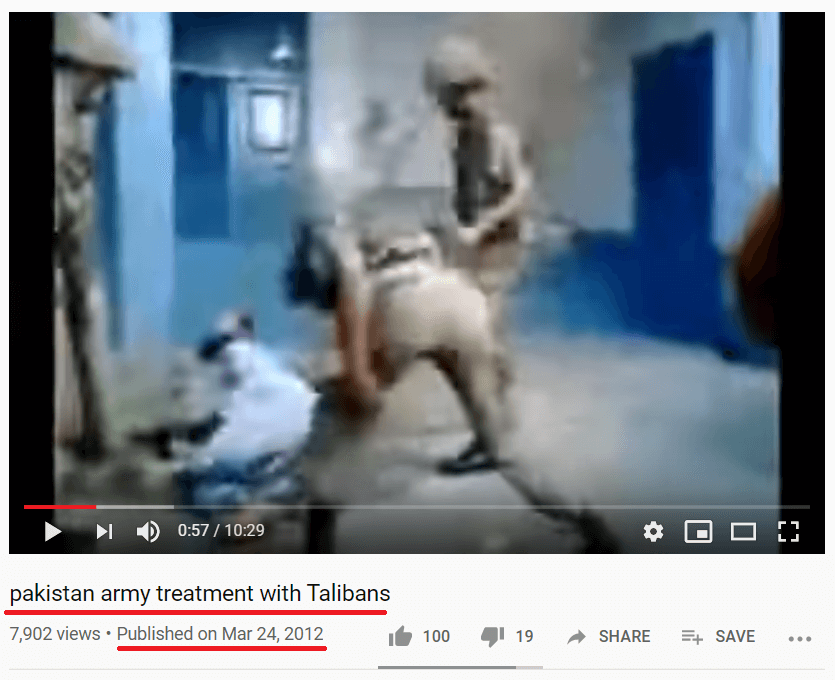 Click here to view the post, and here for an archive.
The clip is also being shared on Facebook with the same caption.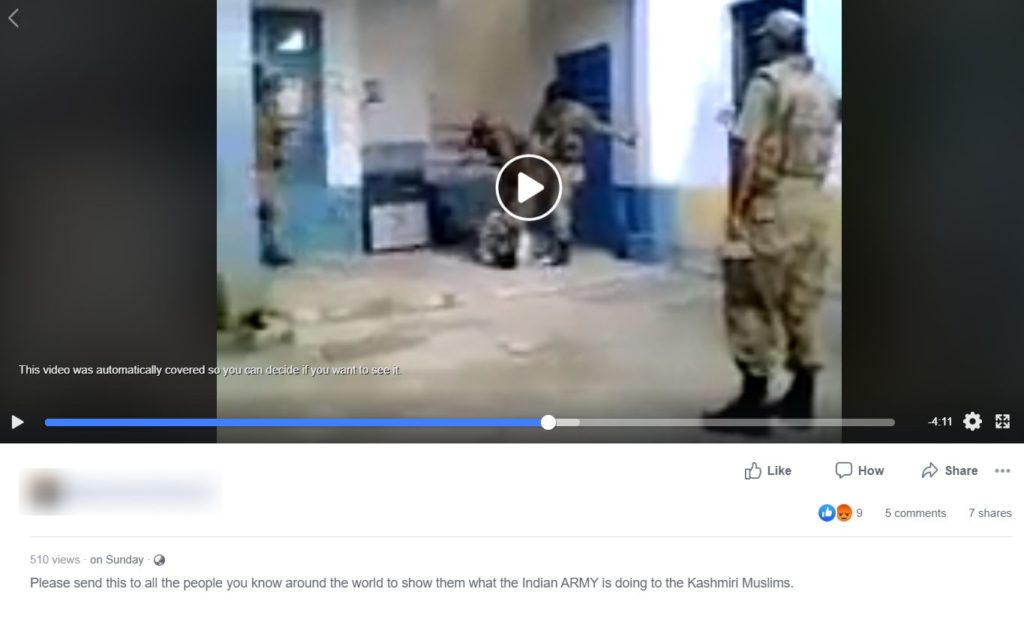 FACT-CHECK
We broke the video into key frames and ran a reverse image search using Yandex, a Russian search engine which showed that the video was at least a decade old. The captions online indicated that the video was from Pakistan.
NOTE: The below video is graphic and distressing in nature.
BOOM found that a similar video was uploaded on YouTube on August 18, 2010, with the caption, "pak army punished wahabi mullaan .....MUST WACH".
The 10.17 seconds minute clip matches the viral clip that is being shared on social media.
The description of the YouTube video states: "ye SAWAT ki video he jisme PAK ARMy DEOBAND k bad maasho ki marammat kar rahe hen.in logo ne SAWAT me ARMY K JAWANO k GALLAY kate thay..yehi log hen jo pore mulk me be gunaho ka khoun baha rahe hen..yehi deoband k BAD MAASH hen jinhone SAWAT me ULMA O MASHAIKH ko." (sic)
Using several keywords from the description like 'SWAT', Pakistan Army' and keywords like 'man beaten' searching on Google, we found an Al Jazeera article headlined, "Video shows 'Pakistan army abuse'" from October 2, 2009.
According to the Al Jazeera article, Major General Athar Abbas, Pakistan army spokesman at the time, had said that the army was investigating the alleged abuse but declined to comment further.
Swat is a district in Khyber Pakhtunkhwa province in Pakistan where the Pakistan Army had started operation Rah-e-Rast, which began in May 2009 that involved the Pakistani Army and Taliban militants in a fight for control of the region.
BBC News had also reported about the video, stating that the footage shows an officer in Pakistani army battle uniform interrogating several suspects.
"Pakistani soldiers are seen apparently abusing Taliban suspects in a 10-minute video which has been posted on the social networking site, Facebook." - the BBC reported.