Zomato Says, 'Food Has No Religion' After Customer Refuses Food From Muslim Rider
Zomato's sharp reply to the customer's request received widespread applause on social media.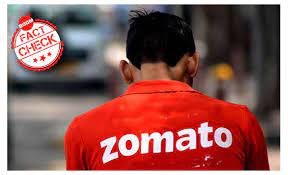 Zomato won praises from social media users for standing up to a customer who cancelled an order from a restaurant as the delivery person was a Muslim. The customer who took to Twitter, complained that Zomato refused to heed to his request to change the rider and when he cancelled the order, did not process a refund.
The food delivery giant also replied to the customer with 'Food doesn't have a religion. It is a religion,' winning many hearts online.
The Month Of Shravan, A Muslim Rider
On July 30, the customer, Amit Shukla (Twitter handle - @NaMo_SARKAAR), made a request to Zomato - that a new delivery person should be assigned for his food order, as the present partner was a "non Hindu". In his tweet, he complained that "they can't change rider and can't refund on cancellation."
Shukla went on to post the conversation he had with Zomato's customer care executive on Twitter, in order to justify his request and paint the food delivery giant in a negative light for not adhering to customer requests.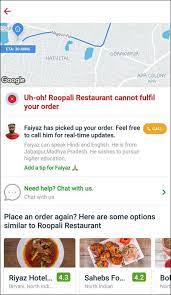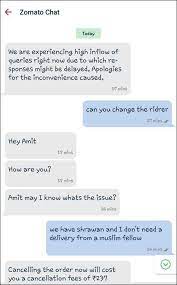 According to the screenshot of the conversation posted by Shukla, the reason for his request was that it was the month of Shravan. Shravan is the fifth month in the Hindu religous calendar and is considered one of its most auspicious months. Many Hindus across the country follow strict and specific dietary practices for the whole month with many from the community giving up certain food items for the period of Shravan.
Shukla complained that Zomato is forcing him to take deliveries from people he does not approve of, and also stated that he will remove the app and "discuss the issue with his lawyers."
BOOM reached out to Zomato's Public Relations department to ascertain whether they have taken any steps with regards to the situation, and whether they have been contacted by Shuka or his lawyer. The story will be updated upon receiving a response.
Meanwhile, the food delivery giant tweeted out an official statement on this matter.
Social Media Responds
Meanwhile, Zomato's founder Deepinder Goyal took to Twitter to approve Zomato's response to Shukla's request, and stated, "We aren't sorry to lose any business that comes in the way of our values."
Furthermore, several Twitter users flocked to Shukla's tweet and reprimanded him on what they thought was a discriminatory request.