"Will Always Be A Hindu": Tirupati Board Chairman YV Subba Reddy Refutes Claims Of Being A Christian
BOOM spoke to Subba Reddy after viral posts claimed he was a Christian and hence should not be appointed chairman of the Tirupati Tirupati Tirumala Devasthanams board.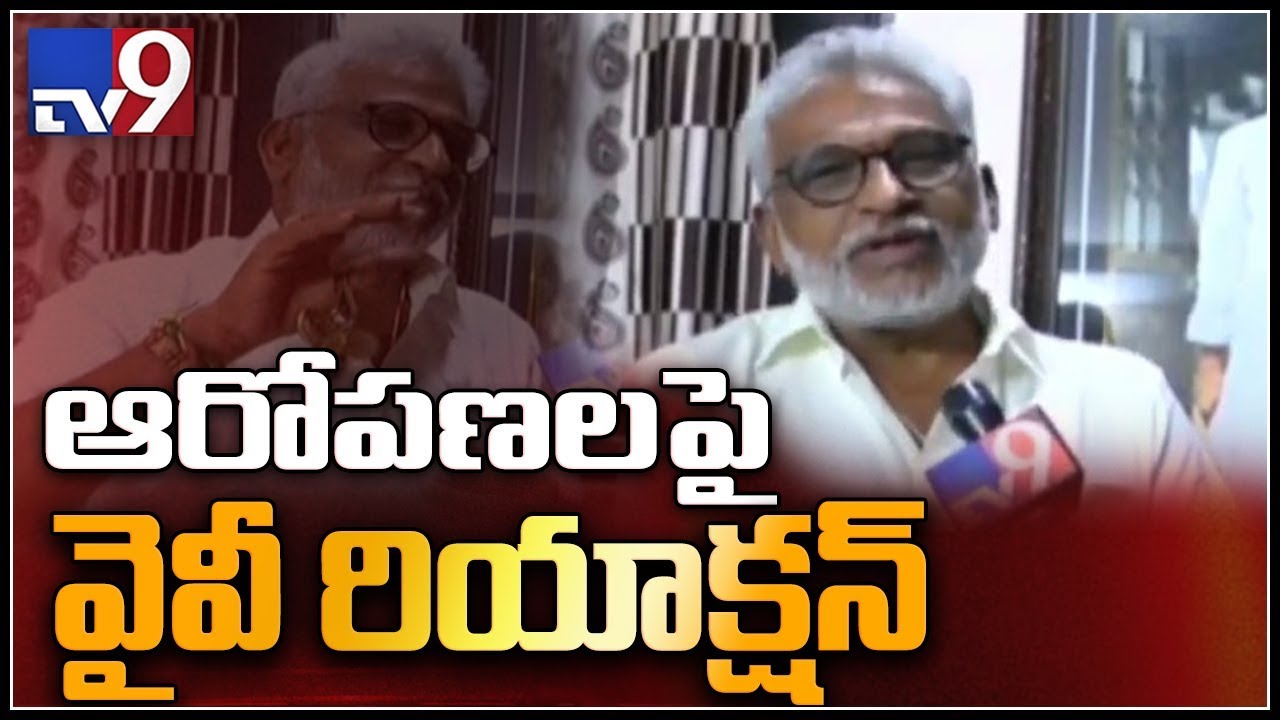 YV Subba Reddy, the newly-appointed chairman of the Tirupati Tirumala Devasthanams (TTD) Trust Board has refuted claims that he is a "Christian convert". The posts viral on social media came days after Andhra Pradesh Chief Minister YS Jagan Mohan Reddy appointed Subba Reddy as the chairman of the TTD board.
The controversy around Reddy's appointment came after Sudha Murty, Chairman, Infosys Foundation resigned as a member of the TTD Board. Murty had been appointed TTD board member twice, first in February 2017 for two months and then in April 2018. Reports claimed that Jagan Mohan was considering bringing in Reddy who is his maternal uncle and a former MP.
Viral posts on social media claimed Reddy is a "convert Christian" and this move is a ploy by Jagan Mohan to "bring in more Christians".
Academic Madhu Kishwar also tweeted the same viral caption tagging the Home Minister's office.
The issue also played out on Reddy's Wikipedia page. While earlier the page just had three lines, on June 6, multiple users changed details about him. Reddy's religion was changed to Christian and then to Hindu repeatedly.
FACT-CHECK
BOOM contacted Reddy who outrightly denied the allegations and said, "I am a devout Hindu. These people are spreading false and malicious rumours about me." Reddy added, "My whole family is Hindu including my father and mother, my wife and my children. We are all practicising Hindus."
Calling the rumours an attempt to malign his image and Jagan Mohan's reputation, Reddy said, "I go to Shirdi every few months and every year I pay my respects at Sabarimala. We pray to Hindu gods at our house. How are these people who don't even know me casting such doubts on my religion?"
Reddy can be heard saying the same to TV9 Telugu in an interview published on June 6. In the interview, Reddy can be seen showing the camera that he even wears a necklace with Sri Venkateshwara on the pendant, as "proof" of his religion.
BOOM also contacted Kishwar to ask why she tweeted the post about Reddy to which she said, "I received the message from a senior journalist of a TV channel and I believed it. No one can be checking everything full time." On being asked on what basis she believed the claim she added, "Its a known fact that YSR have carried massive conversion drives."
BOOM asked Reddy his full name to which he said, "My full name is Yarram Venkata Subba Reddy and not Yehova Vincent Subba Reddy like the posts claim. I am, was and always will be a Hindu."
Reddy's election affidavit too mentioned his full name as Yarram Venkata Subba Reddy.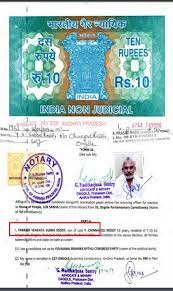 Subba Reddy is Jagan Mohan's uncle from his maternal side i.e. he is Jagan Mohan's mother's distant relative. BOOM spoke to senior journalist Gali Nagaraja to understand why there are claims about Jagan Mohan's and Subba Reddy's religion.
"Jagan's grandfather YS Venkat Reddy was the first to convert to Christianity and Jagan's father YSR Reddy followed his father's footsteps and became a Christian,"Nagaraja explained. He added that Subba Reddy's religion has no role to play in the conversion because he is Jagan's maternal uncle. "Subba Reddy belongs to Jagan's mother's side. Jagan's mother was a Hindu till she married YSR Reddy and converted to Christianity only after marriage. Her family i.e her cousins, siblings and parents are obviously still Hindus."
Claim Review :
YV Subba Reddy Is A Christian
Claimed By :
Social media posts